Ready to spruce up your wardrobe? AND you want to do it conscientiously? Visionary is a new eco-chic boutique that recently opened on Melrose Avenue in West Hollywood just across from Urth Caffe.
"Inspiring Sustainable Style"
The boutique's owner was inspired by the earth-friendly clothing line she had designed and developed for her daughter, under the label WildChildWear, and realized NOW was the time to expand her offerings to LA's grown-up fashion and eco-conscious crowd.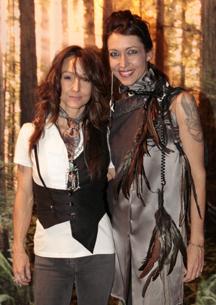 Linda Loudermilk and Magda Rod at Visionary Launch Party, May '08
Boutique offers lines from high-end eco-designers such as Linda Loudermilk . Los Angeles-based Loudermilk uses sustainable fabrics such as soy- and corn-based fibers. She has even created women's separates made from an antibacterial Japanese fabric called sasawashi and her eco-luxury line, which sports a rock-n-roll edge, includes men's bamboo suits and organic silk-charmeuse gowns for women. She refers to herself as a "metro-naturalist" and hopes her clothing will help people bond to the earth.
Eco-Gifting Need to pick up a gift or something for the kids? Visionary's got you covered there as well and offers a small kids' clothing section as well as earth-friendly gifts and one-of-a-kind hand-designed jewelry.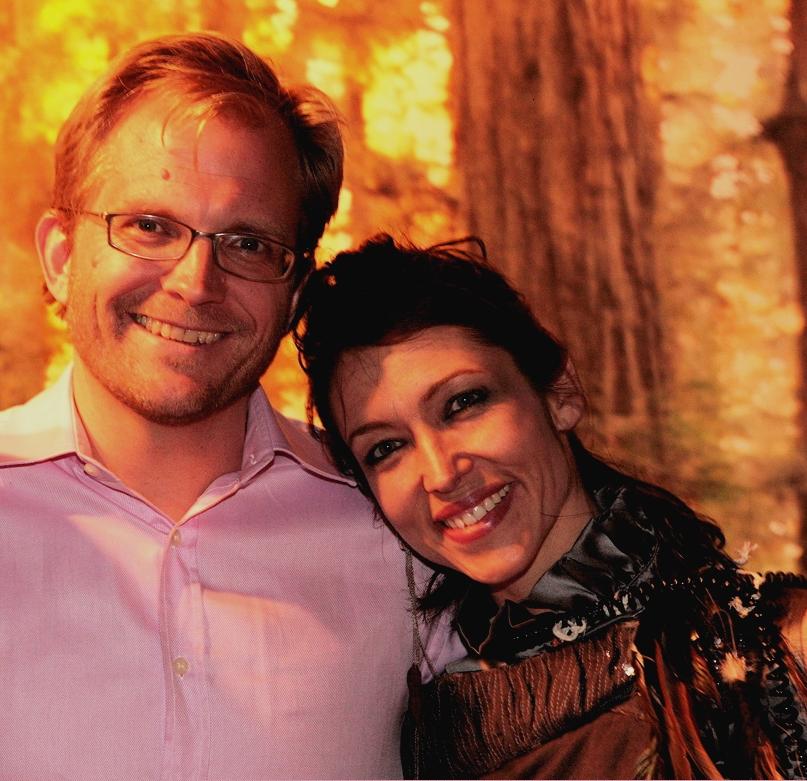 Visionary Boutique's owner, Magda Rod, walks her talk. Global Green USA's CEO Matt Petersen hung out at her launch party in West LA and the evening featured a book signing by fellow Global Green board member, Sebastien Copeland, whose Antarctica photographic book is definite earth-eye-candy! (as well as good-for-you too!)
Visionary Boutique has partnered with these non-profits to support What's Your Wish For The World?
SUBSCRIBE TO & FOLLOW THE MORNING EMAIL
The Morning Email helps you start your workday with everything you need to know: breaking news, entertainment and a dash of fun. Learn more