Greening Hollywood: W.I.N.
Water Innovation Now Contest 2008 is a win-win program for Southern California students. Not only will they participate and have a voice in coming up with innovative solutions to our water shortage issues, but they will also be listened to and rewarded for their efforts.
Launched and developed by the Orange County Department of Education, partners include Disney's Environmentality Challenge, Action Sports Environmental Coalition (ASEC) and Fuel TV, among many others.

ASEC Member Bob Burnquist
"Our objective is to increase awareness of California's current water crisis. Through this collaboration, students will be empowered to share their creative ideas for water conservation with representatives and scientists from around the world, and they will be inspired to form a partnership for global stewardship of the environment," said William M. Habermehl, program founder and the Orange County Superintendent of Schools. As Superintendent, he is responsible for 800 schools.
W.I.N. is a contest that uses technology as the platform and is open to kids grades K-12. Entries must be uploaded digitally at http://win.ocde.us and can be submitted by individuals or teams of up to 4 students. Deadline is October 31st 2008. These are the acceptable formats: Power Point of one minute or less; Public Service Announcement of 30 seconds or less; Photo project with one page written narrative.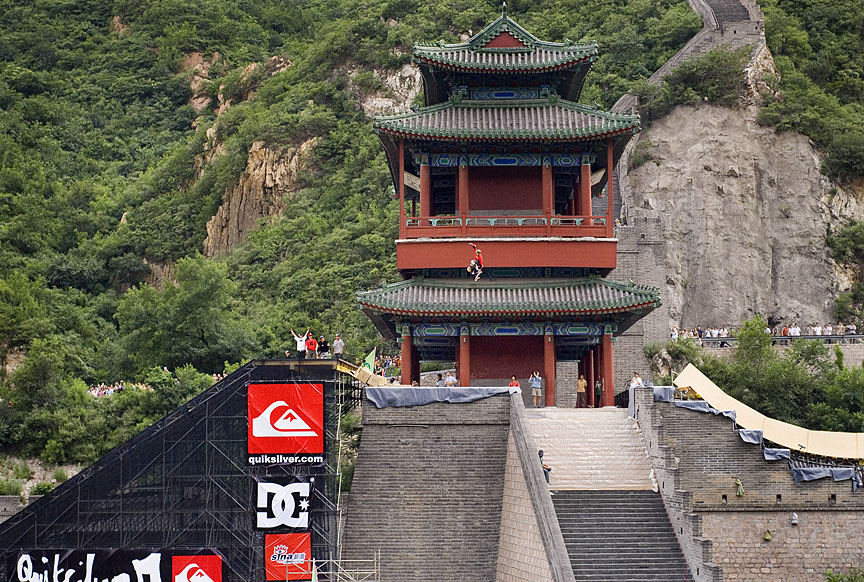 ASEC Member Danny Way Jumps The Great Wall of China
"We wanted to create an opportunity for students that wasn't just another art or essay contest. Not only are those overdone but they overwhelm the teachers. We wanted to use technology. We've created a model that will last a lifetime," said Habermehl. "We've also created something fun for the kids, by partnering with ASEC and its members such as Danny Way, Rob Machado, Bob Burnquist and Frank Scura. We've created something so exciting for the kids that they have taken the lead; we didn't impose this contest at all."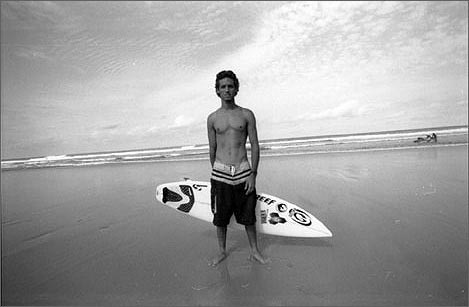 ASEC Member Rob Machado
ASEC (www.asecaction.org) was formed in 2002 by a group of Action Sports stars including Bob Burnquist and Frank Scura, who believe that "we need to be doing more than less bad, we should all be doing more good." Burnquist, who won ESPN's X Games this year riding a bamboo skateboard, Danny Way, who is the first person to jump the Great Wall of China on a skateboard and Rob Machado, inducted into the Surfer Hall of Fame in both 2000 and 2006, among other Action Sports stars have jumped right in to W.I.N.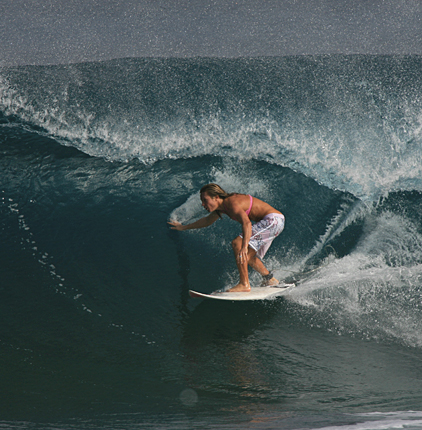 ASEC Member Rochelle Ballard
ASEC already promotes its own "Recycle Your Brain" program. "Recycle Your Brain" tour teaches youths about the environment and how individual choices affect everyone. ASEC athletes visit schools, universities and community centers around the country and entertain them with action sports such as skateboarding and BMX demos, interactive games, eco-trivia contests and live music while teaching them about sustainability.
The ASEC members have pledged to give their time and commitment to W.I.N. Danny Way says he wants to spread this message to the youth, "We believe in you. We believe in youth. You are the solution."
First place prize is a trip for the winner and his/her parents/guardians to the Tavarua Resort in Fiji for a surf vacation. Other prizes include "hang out" sessions with sports stars Rob Machado, Rochelle Ballard, Danny Way, Geoff Rowley, Bam Margera and Bob Burnquist. ASEC will be helping W.I.N. contest participants create PSA's around the theme, "Life Without Water."
Rob Machado recently returned from a surfing/eco-trip to Indonesia and experienced life without water firsthand. " I just came back from Indonesia two weeks ago. I was out on an island where I was digging wells with the villagers for water. I was actually doing a lot of work to get the villagers water for their daily needs. Water is something that is so easily accessible for us here," he related. The idea that most of us who live in Southern California have no conception of what it must be like to live without ready access to water sparked the suggestion from the group that maybe we ought to designate one day where we have no access to water, save for one bucket. This would really drive home the whole point of W.I.N.
Disney's Environmentality Challenge hopped on board as a supporter of W.I.N. right away. "Water is such a critical issue right now. I met with Bill [Habermehl] and this morphed into a mini version of the Environmentality Challenge," said Christiane Maertens, Environmental Relations Manager for Disney. DEC is for 5th graders and is completely curriculum and science-based. DEC is used currently in schools in Hong Kong, Florida and the Cayman Islands and is now entertaining the prospect of expanding its offerings to more kids in more parts of the world.
DEC and W.I.N. are both working with the Ocean Institute in Dana Point which is a big supporter of both programs. "Our job is to inspire kids to grow more, beyond who they are now," said Rick Baker, OI's Sr. Program Director, Science.
Other supporters are Roxy, Hurley, Quiksilver, Volcom, Element , UCI-UNESCO and CreateAskate.org. "Corporations want to invest in young people. They want to invest in something that is going to have a return on their investment," said Habermehl. Many participants in W.I.N. will come away with lots of fun giveaways and shwag from sponsors.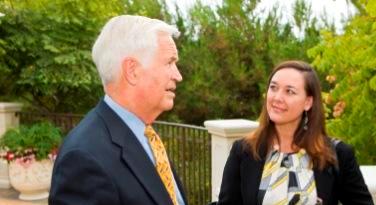 OCDE Superintendent of Schools, William M. Habermehl explains W.I.N. to Greening Hollywood Photo Courtesy Paul Kennedy
Ana Rothwell, UCI-UNESCO Youth Committee Chair said, "Kids get it! Our job is to make it fun for kids and to help them in their efforts to be spokespeople for our planet."
Eco-Tip from Rob Machado and ASEC: If just one in 50 surfers in the world bought their next board made out of recycled polystyrene, the number of surfboards saved from landfills could stretch more than 2,400 miles, from Waimea Bay, Hawaii to Ocean Beach, California.
http://win.ocde.us
www.asecaction.org
www.ocean-institute.org
www.insidetheoutdoors.org
www.createaskate.org

Follow Paige Donner on Twitter: www.twitter.com/greeninghollywd