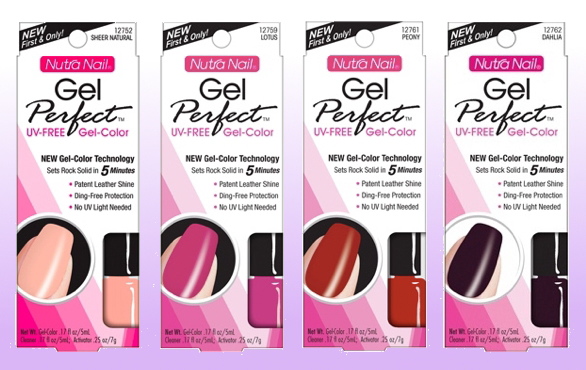 Nutra Nail Gel Perfect, a drugstore alternative to long-lasting UV gel manicures available in salons, is a product I've been waiting for with baited breath. This stuff is sturdy, cheap, and can be applied at home. But as awesome as Gel Perfect is, there are a few issues anyone interested should be aware of.

The application process is a little trickier than that of traditional nail polish, and involves an activator agent similar to Super Glue. Not something you want on your cuticles, and it may leave you longing for your manicurist's steady hands. Removal requires acetone, which is harsh on skin, and takes longer than with regular polish. My removal processes lasted between 5 and 10 minutes.

But warnings aside, the results are impressive. My nails get banged around quite a bit, and still made it a week without a chip. My pedicure lasted twice as long! Currently the color selection is limited, a dozen shades of mostly pinks and reds. But if the product takes off, they'll surely expand the range. Fingers crossed for glitters!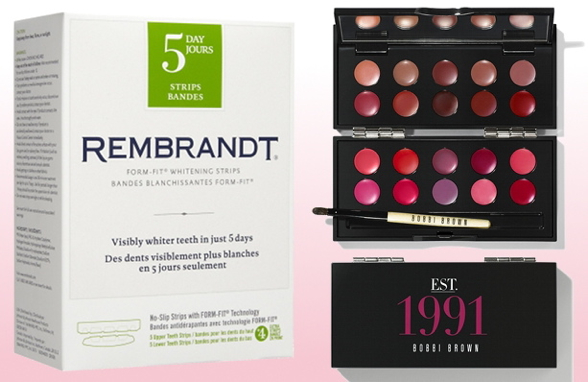 Teeth whiteners are always unpleasant, but Rembrandt 5 Day Form-Fit Whitening Strips have to be the least annoying ones are the market. Unlike most strips, which are gooey and tend to slip around, these stay put, while molding easily to the teeth. Not quite comfortable, but as close as you can get. And yes, they brighten up the chompers in just 5 days!
Makeup artist Bobbi Brown began her eponymous cosmetics line in 1991 with just 10 lipstick colors in universally flattering brown-based shades. All these years later, the company is celebrating the shades that helped propel the brand towards success with the 20th Anniversary Lip Palette. Also included are ten brand new, limited-edition shades in vivid hues. Mixing and layering to create custom colors is encouraged.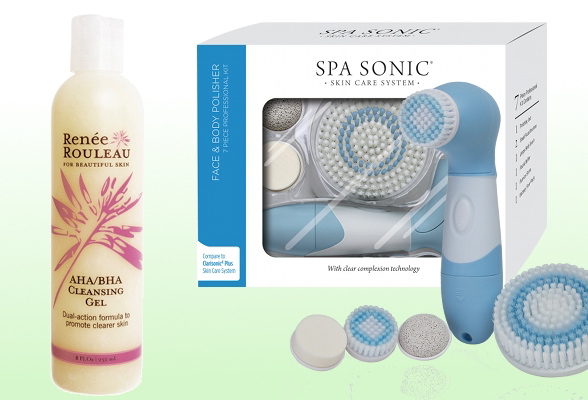 I thought by the time I started getting wrinkles, I'd be done dealing with blemishes. Well, it didn't quite turn out that way, but at least Renée Rouleau's AHA/BHA Cleansing Gel helps with both. A trio of active ingredients -- Salicylic, Glycolic and Lactic acids -- unclog pores while promoting collagen growth. Jojoba beads act as a gentle physical exfoliant to clear away dead skin cells, brightening and smoothing the complexion. All without drying or irritating my sensitive skin.
Spa Sonic, like all Clarisonic knock-offs, isn't a match for the original. But at $65, it provides a cheap alternative, with a few bonuses thrown in. In addition to face and body brushes, the Spa Sonic comes with a pumice stone attachment for feet, and a facial sponge attachment for an invigorating application of lotions and creams. The stand out for me has been the body brush, which has become a shower regular. It provides effective cleansing and exfoliation in one simple step, and has replaced the brushes, loofahs and scrubbers that once populated my bathroom.Just to be clear, there's none of Clarisonic's fancy sonic oscillation here -- this product uses simple circular rotation instead. And those with sensitive skin might find the brushes too much for the face, as I did. But it works great for the rest of me, and that's what makes it a beauty find of the month.
Follow Pandora Young on Twitter: www.twitter.com/PandoraYoung