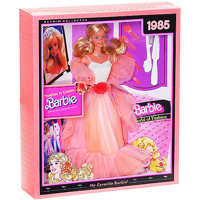 Earlier this year Mattel released a reproduction of what was quite possibly the greatest toy of 1985 - Peaches n' Cream Barbie. How did a toy without lasers, sound effects, or anything battery operated become such a long-loved classic? It probably helped that the doll is an homage to that most delectable color, that most wearable of fruits - Peach.
Everyone, real or plastic, looks good in peach. Inspired by this childhood favorite, we've hunted down the sweetest shades of peach makeup.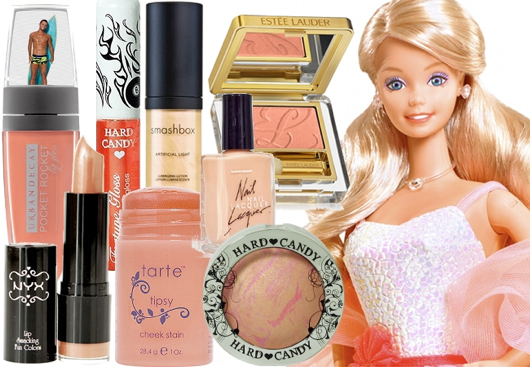 Urban Decay Pocket Rocket Lip Gloss in Max is a creamy peach gloss with a hint of shimmer. Hard to say which is sweeter, the crème brûlée flavor or the hunk of man-candy pictured on the bottle.
NYX Round Lipstick in Iris is a frosted color straight out of the 1980s. The golden peach shade is striking on its own, or it can be layered over other lipsticks for a more subtle effect.
Just remember, when turning to Barbie for beauty inspiration, use caution! The color peach is universally flattering. Oversized chiffon ruffles are not.
Barbie® Doll is a registered trademark of Mattel, Inc. and is not affiliated with The Huffington Post.
SUBSCRIBE AND FOLLOW
Get top stories and blog posts emailed to me each day. Newsletters may offer personalized content or advertisements.
Learn more