On Feb. 22, new first of many new financial regulations to protect consumers takes effect. It's not a moment too soon. Banking, especially retail banking, is ripe for change, and the new regulations provides the catalyst that will help shift the power from the bankers to the consumers with technology fueling the reaction.

A key piece of new regulation, The Credit Card Accountability Responsibility and Disclosure Act of 2009, act includes important provisions that go into effect in three weeks. One important change makes it illegal to provide credit cards to people under 21 unless an adult over 21 co-signs for the card or the younger adults show proof that they can pay off the debt. Other provisions limit certain fee types and gee charging methods for most credit cards.
In response to this and other new regulations, traditional banks are scheming up new ways to charge customers, as Ron Lieber at the New York Times profiled here. The banks customer-unfriendly reaction will drive increasing numbers of individuals to discover that there's a new game in town and embrace change.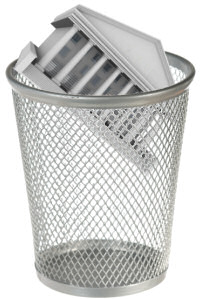 That new game in banking is technology. It makes it possible to service people's payment needs in new ways that are better, faster and more affordably than before,
In particular, people who have long been overlooked and underserved by the old banking establishment - the young and people with low balances -- will adopt new products and services online, on cell phones and on cards that are more accessible, more affordable and that meet their needs better than the corner branch of a large bank.
It's unlikely that people will see these innovative new products come first from large banks. Their overhead costs - including large executive salaries and real-estate leases -- are too high, and they have too much to lose from change to undercut their existing business. But in response, over time, even the traditional banks will be forced to innovate without fee-gouging in order to compete for customers.

These new services will come in many varieties. There are good examples in a recent report by analyst firm Forrester Research titled "Hot Banking Banking Tech Companies to Watch In 2010". For instance, Bling Nation works with community banks to provide local payment services using contactless tags affixed to the back of cellphones. And Econiq helps community banks and credit unions coach customers about financial services based on their life events such as a new child. (My company, Plastyc, Inc., is also mentioned the report. It has no commercial ties to Forrester Research.)
And in my conversations with industry innovators, I'm hearing exciting ideas for new ways to embed payment services into other products and services that people use on a daily basis. Here are three examples:
Merchant debit accounts. Rather than dragging consumers further into debt, some merchants of durable goods like appliances or used cars, are securing recurrent direct debits from un-banked but dutifully employed consumers, by encouraging them to sign up for a prepaid card account into which salaries can be direct-deposited by employers and from which monthly payments for access to the goods can then be directly debited
Paying for cell phone services. Consumers who use prepaid cell phones for themselves or their family will be able to top up those phones with airtime right from within a payment card account, instead of having to buy "scratch cards" or "PINs" and redeeming them over the phone.
Cause-related services. Non-for-profit organizations like the Economic Empowerment Initiative or Amar'e Stoudemire's Each One Teach One foundation are coupling their financial literacy programs with prepaid cards for teens.
These examples are transformative because they flip the payment services model by aligning the vendor and the customers' interests in finding effective, affordable, reliable payment options. This alliance is especially promising for customers who are not served well by traditional financing options. In order for these next generation services to transform banking, people have to trust them. So many of them will be linked to safety nets such as FDIC insurance and payment networks such as Visa. Even with those safety nets, change will stem from the early adopters and those feeling left out or angered by the old consumer banking establishment. But very quickly, smart consumers across the economic spectrum will realize that there's a new game in town and power balance is shifting from the bankers to the consumers.
SUBSCRIBE TO & FOLLOW THE MORNING EMAIL
The Morning Email helps you start your workday with everything you need to know: breaking news, entertainment and a dash of fun. Learn more