This is the week that the eyes of the world turn towards Los Angeles for Sunday's Oscar presentation. (Last year I declined the precious invitation to attend believing myself a Cinderella and all that. Dumb girl.)
So far the movie industry seems to be recession proof, box office is huge, better than ever for this time of year, (if not for the Oscar noms).
But we also have other wonderful culture which is not recession proof and I want each and every visitor, (and native for that matter) to get out there. The paltry fifty million dollars just allocated for the NEA by Congress will pay for hardly anything.
I was worried that we were not even going to be able to show off our fab sunshine but now the rains have passed and it's perfect play-it-as-it-lays driving weather. Besides celluloid, we also have actual live places to go and things to see that will make your heart go pitter-patter, ones that even echo the this year's Best Picture noms.
Check out our own Revolutionary Roads (in the Pacific Palisades), our people who age backwards like Benjamin Button (try Bev Hills), our Harvey Milks (West Hollywood) and our Readers (well, here they are script readers in Burbank) and our Slum(dog)s, (Skid row, thriving too, alas not millionaires).
While you are at it, here's a vaguely geographical list of unmissable things to do:

DOWNTOWN AND PASADENA

REDCAT The hipster offshoot theater of Cal Arts, the gold standard of the avant garde in LA; in the very same building as the
LA PHIL In and amongst classical gems (this weekend, German pianist and conductor Christian Zacharias, soon Vienna Philharmonic)are Tango Fire and M83. If you haven't been to Disney Hall yet, it is just the best and makes other halls feel cavernous and not at all intimate. (Number of days until Gustavo Dudamel takes over: 225 and counting.)
LOS ANGELES OPERA The Ring Cycle begins Saturday night--and will culminate next year in an all out Ring blitz.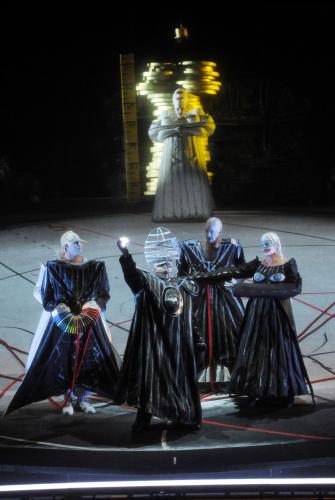 Los Angeles Opera Ring Cycle Part One: Das Rheingold
MOCA Moca has originated many of the shows that travel to MoMA in NY (Martin Kippenberger opening next week); now featuring the multidisciplinary Dan Graham (which will go to the Whitney eventually). Financial quagmires aside, the museum has gifted and original curators.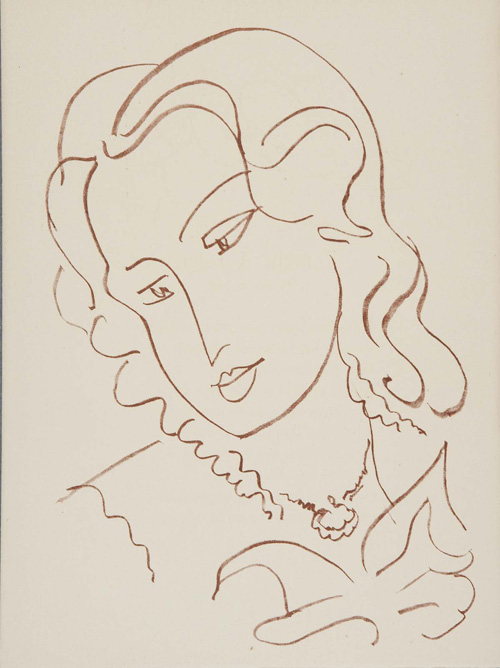 Henri Matisse, courtesy Norton Simon Museum
Norton Simon Museum On view, the Matisse illustrations of Ronsard, a Rembrandt on loan from the Frick, an online video interview of Dina Vierny, the muse for Aristide Maillol (my favorite museum in Paris) the sculptor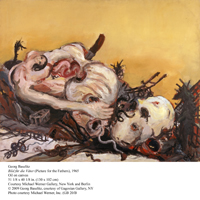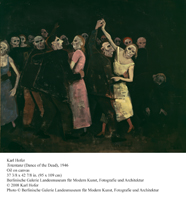 Left: Baselitz, Bild für die Väter. Right: Hofer, Totentanz.
LACMA Far and away, the finest exhibition I have seen in a long time is the Art of Two Germanys: Cold War Cultures. A comprehensive survey, beautifully installed in the one-year old Renzo Piano building includes so many surprises. It will not travel domestically, (only to two German museums) so see it here. This alone worth a special trip to LA. A few blocks away, the generally excellent galleries at 6150 Wilshire.

Hammer Museum The Hammer is a wolf in sheep's clothing. A rich, inviting, dynamic place in an office tower. Don't let that put you off. And just around the corner, the exhibition space for the fine arts majors at UCLA. Catch them before Larry Gagosian does.
ROYCE Also, at UCLA, the locus of a broad range of wonderful offerings in all the performing arts, and on the same campus, the ethnographic reach of the Fowler Museum (Yes, USC has good things too...)

SANTA MONICA
BROAD STAGE The new kid on the block, right in Santa Monica
The Gettys, Momma and Baby. Start by going up to the top of the hill and communing with the Gods on high and then work your way down Sunset to communing with them by the water.
And this is merely the obvious cheat sheet. (We have a little German mojo going on right now amongst LACMA, the LA PHIL and the LA Opera-and, if you are driving in the Palisades, former home to many German expats during WWII, you can still see the evocativeVilla Aurora)
But as far as I am concerned, LA does not need to display any kind of angsty second city-ness anymore.
Yet I still get that prickly stuff from people who know I spend time in NYC. One woman producer at a book party in LA a few weeks ago looked at me mournfully and said, "I hear it is so sad in NY" with the quietly gleeful showbiz schadenfreude that makes sour grapes look like just so much rotting fruit.
LA has some of the best museums and museum directors (no one hipper, smarter and more charming than Annie Philbin at the Hammer and Michael Govan at LACMA), the most spectacular conductor-in-waiting (Gustavo Dudamel at the LA Philharmonic), the most eclectic alternative spaces (UCLA Royce Hall, Redcat, Broad Stage)
The passage of a state budget just today averted the lay off of twenty thousand people. Already if you went to your DMV last Friday in Culver City (great galleries there too), it was entirely shut down.
But hurry out there and support these worthy institutions for we may soon be looking at pink slips instead of paintings and watching pink slips without dancers inside them twirling around on stage.....

SUBSCRIBE TO & FOLLOW ENTERTAINMENT
HuffPost Entertainment is your one-stop shop for celebrity news, hilarious late-night bits, industry and awards coverage and more — sent right to your inbox six days a week. Learn more