As I focus on how our economic malaise is affecting art, I am surprised to see galleries holding on to their stupid past as they march maimed through the present, to the demise that awaits them. Owning art is not a necessity. Galleries are stupid when they create barriers between themselves and their audience.
Two galleries I visited to preview exhibitions for your consideration would not let me enter their establishment - because they were installing. Fools. By limiting their exposure to their audiences, by turning away the press, by not being accessible, by not demystifying the gallery process and function, and by being aloof, these galleries are compromising themselves. I will let you know who they are when they close.
Fortunately there are galleries that want our attention and are eager for our visits. Rhona Hoffman is opening a strong, reticent exhibit by the formerly cacophonous Spencer Finch, who was at the gallery installing his very quiet, barely existent, photographs of a fog-laden forest. I commented that this body of work was much more subtle than his last; to which Finch replied "I thought it was baroque." I'd always though Finch's work had a element of humor to it, but maybe it is irony. Like his silver/gelatin photographs of silver. Cute, but nice art on its own merit without the silver/silver discussion. This new show sheds a lot of light on Finch's oeuvre, leaves us more informed while differently satisfied and expands our appreciation of his significance.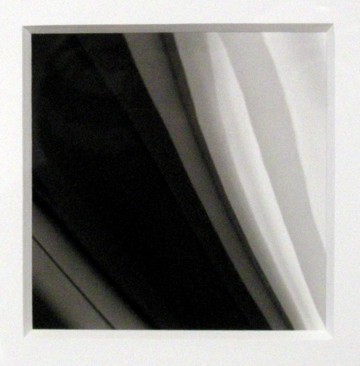 Cody Hudson is one of a few go-to guys for a younger generation of Chicago artists; maybe because they think he's one of them; young and not as experienced as he really is. Or maybe it's that his art and he are accessible and fun. In his new show at Andrew Rafacz, Hudson delivers some pretty interesting statements with his toned down technique and generates sufficient intrigue to keep us engaged. I like his work. I like the role he plays in our community. I look forward to seeing the show fully installed. I also think Cody has quite a few more tricks up his sleeve and I'm waiting.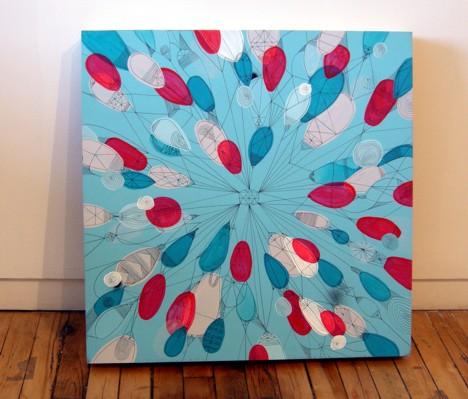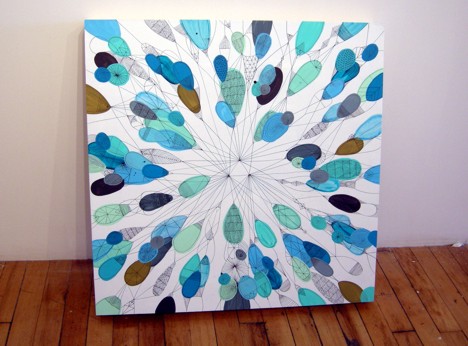 At Walsh Gallery is a venturesome, insufficiently interesting show by Sheba Chhachhi. Lots of ambition, lots of material. Black walls, mirrored frames, almost interesting imagery and a moving scrim traveling in front of the images leaves a desire for more. I am more struck by the incongruities than I am by the content, the overreaching medium and sparse meaning. There's promise here. I'm ready to see it realized.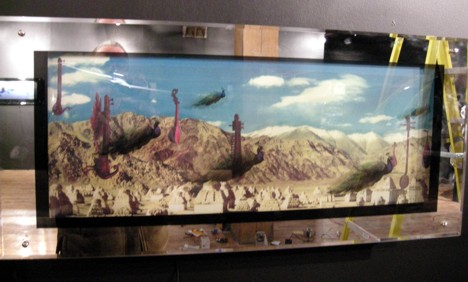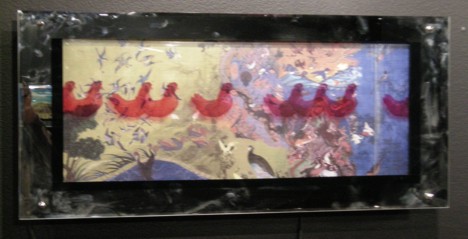 Some of the galleries I visited said they were gearing up for ArtChicago- which is only a month away. Odds are Chicago galleries will present exhibitions they think are stronger during that time period. The art fair itself promises to be good. Yes, there will be a batch of different galleries than attended last year and despite galleries coming from all over the planet the show will be more regional, but the good news is that the Mart is assembling some special events and features that will add breadth to the show and make it more interesting for viewers. I expect to see smaller art, more affordable art, friendlier dealers and people talking more about art than money. That's good.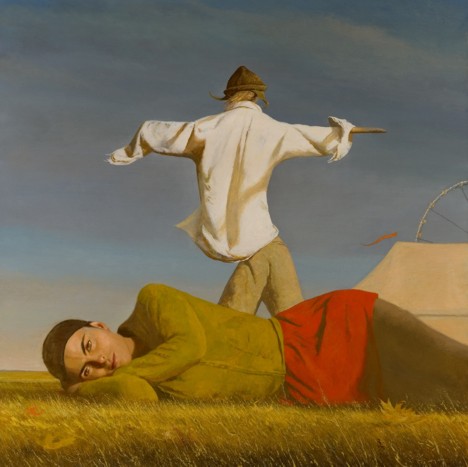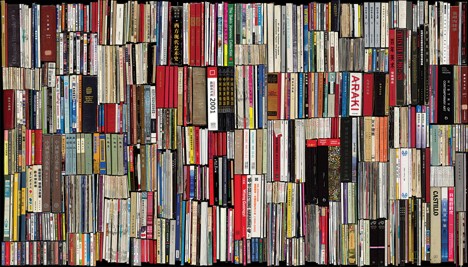 Maybe the best art event of the weekend isn't art at all, but a fabulous party hosted by Collaboraction, which has become the not-to-be-missed rite of Spring called Carnaval.
So, let's go,
Paul Klein
Follow Paul Klein on Twitter: www.twitter.com/artadvocate