There's a lot of strong art on view tonight as the fall art season opens in Chicago. This is a competitive evening, with galleries presenting a fresh look at their agenda. There's an intense amount on view. I sought out art that challenges me, offers new aesthetic experiences and the reward of seeing artists I've know and respected grow in new and exciting directions.
Surprisingly, at least to me, is how much I enjoyed Forget Me NOT at Intuit. Too much art today is self-conscious and pretentious. This show is exactly not that. It is crammed, but nicely so, with portrait after portrait by a significant array of self-trained, outsider artists. 49 artists are in this show. I particularly responded to seeing the best Morris Hirshfield I've ever seen and the wonderfully curious Ammi Phillips. There is so much here that is so different than what I usually encounter that I had a blast. Might be old and outsider, but it feels new and honest.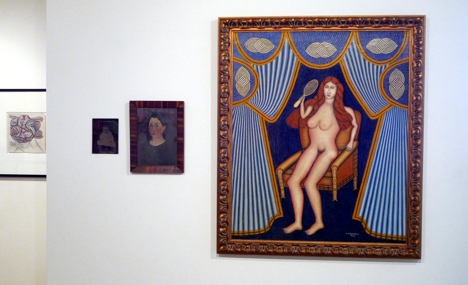 I'm going to have to bounce around geographically to maintain some marginal semblance of thematic order. At Carl Hammer is an impressive show of 3 self-taught giants; Bill Traylor, Joseph Yoakum and Frank Jones, whose early subservient lives were full of toil and gristle, yet it is precisely that content that they mined that enabled their art to transcend and resonate with a global audience. (Are you paying attention, art school students?)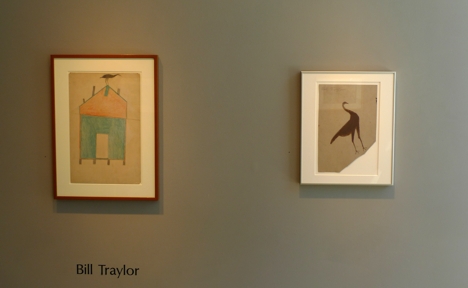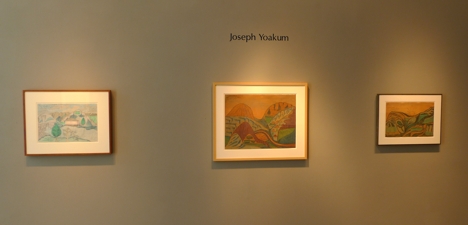 Kehinde Wiley's portraits, at Rhona Hoffman, of people of color posing as sitters from major historical paintings are juxtaposed in seemingly incongruous settings. I thought the work was good several years ago when his subjects were African Americans. In this show they are young men in India and Sri Lanka, and a previous body of work were Chinese, where Wiley now has a studio. The breadth of the work, the expanded content and consistent vision impress me. He's proven himself an artist of original substance.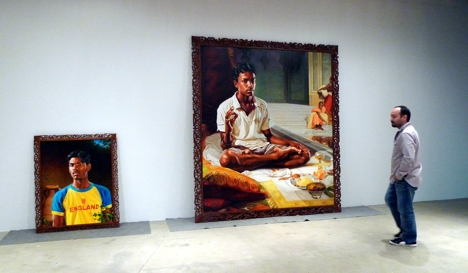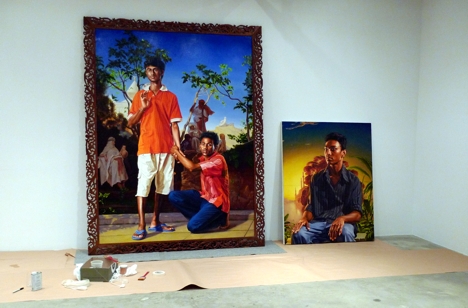 That's it for auto-didactic art, but there's a resonating element of that kind of direct honesty in the work of Bernard Williams on view at McCormick. Williams is one of my favorite artists. This show was in the early stages of installation when I saw it. Titled Mine(d) there's a sense that he brought just about everything out of his studio, including the furniture. But knowing Bernard I know how much was left behind. There are lots of art and lots of artifacts in this show. And there's a lot that's different and refreshing about Bernard's art. True to himself, he resists too much compliance with the norms of the art world. His aesthetic goes far beyond just making art - more of an interwoven lifestyle choice that is documented in the strong, unusual exhibits. Powerful.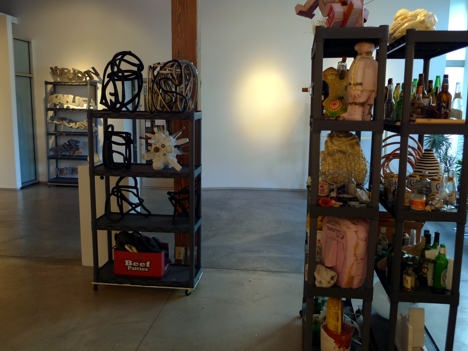 Speaking of fabulous installations, Chris Johanson's show at Kavi Gupta rocks. Not quite clumsy 'paintings' made from assembled and painted found wood is shown to us freestanding. No where is it possible to see everything frontally the way we do in a 'normal' gallery exhibit. It's like seeing backwards and forwards at the same time. Reflections on where we've been as individuals - and as art history - abound. I've got to go back once the installation is cleaned up and the blue tape is off the floor. This is fresh, strong and memorable.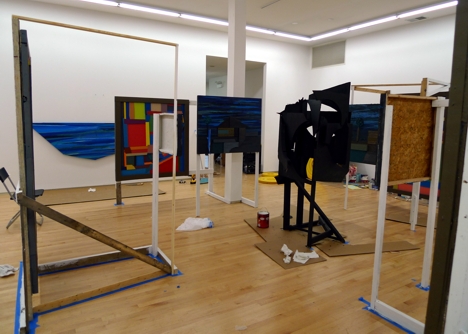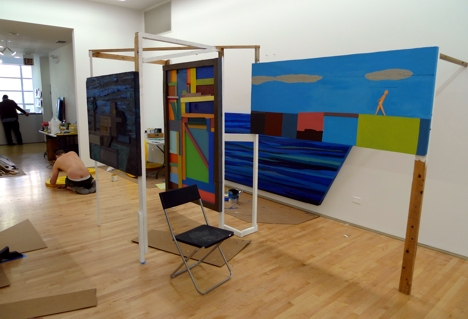 At Linda Warren, is a show of works by Chuck Walker that reveal a new direction since his impressive exhibition at the Hyde Park Art Center last year. This work is better painted, more layered, technically and in its content, and reveals more of the artist than I've seen in his work previously. Also showing at the gallery are the impressive, small and very tight works by Heather Marshall. Sometimes, slightly reminiscent of Wayne Thiebaud, these are virtuoso performances and compositions with a touch of humor.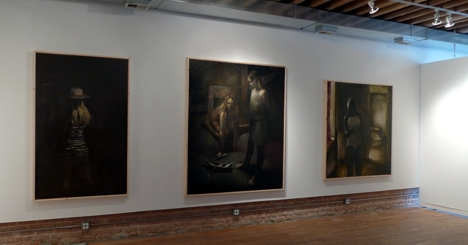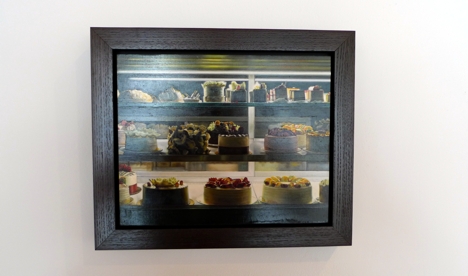 At Zg Gallery we are treated to the work by newbie Justin Henry Miller whose lyrical paintings I find entertaining and well-executed (does he do these with a microscope and a one-haired brush?), but it is the 'lesser' embellishments of old, found photographs that ring my bell. These create a dialog between old and new thoughts, times, people, styles and attitudes. And they're cheap.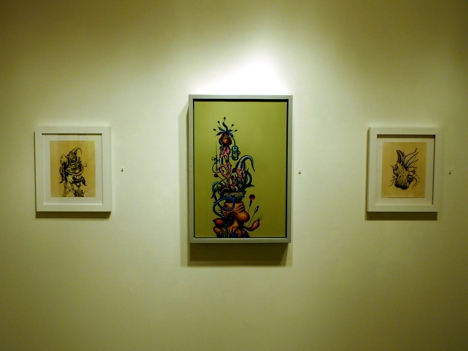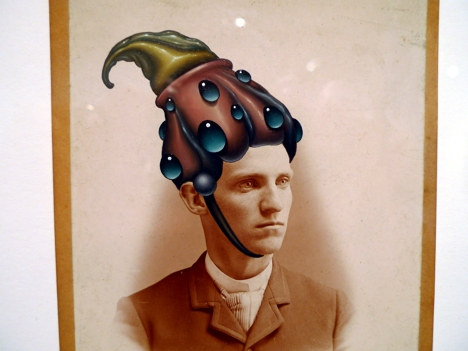 Russell Bowman keeps elevating his game as a dealer, bringing us some seductive works on paper by Carroll Dunham, Elizabeth Murray, Joel Shapiro and Terry Winters. The work feels personal. The hand and presence of the artist are felt in each.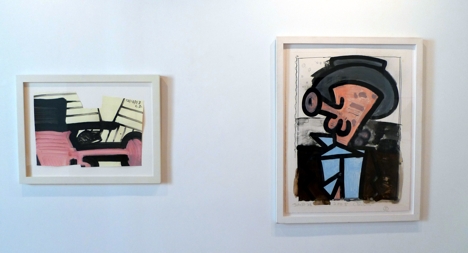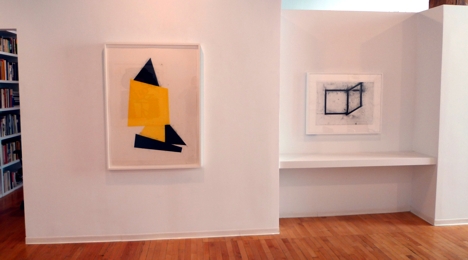 I sure thought highly of Arturo Herrera's work when he was a young graduate of the University of Illinois, Chicago (from Venezuela) almost 20 years ago, before his established quality here led him off to see the world and become an art star. Couple with Herrera, in a solid, two-person exhibition at Tony Wight Gallery, is the work of of the younger, yet also internationally exhibited, Chicago artist, David Schuttter. Working individually on parallel tracks, the artists delve into The Double, the duality of like, yet somewhat divergent imagery that alludes to the difference of identical twins, doppelgangers, fakes and reflections.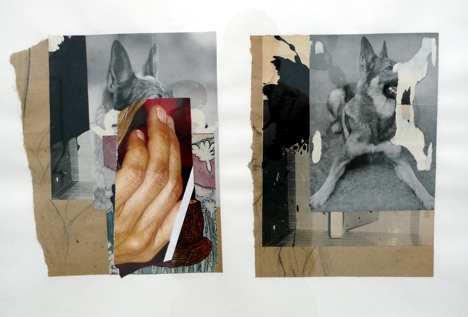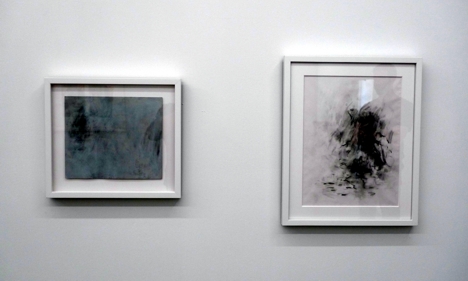 David Weinberg has announced that he'll close his gallery in six months to pursue other art projects. David Burdeny's show opening tonight is of wonderful landscape photographs/documentation of international cities and locales. The detail is exquisite and the color and tones exist in a range from flamboyant to whisper. It's kind of like being there, but they never look quite this good without the refinement of a gifted photographer.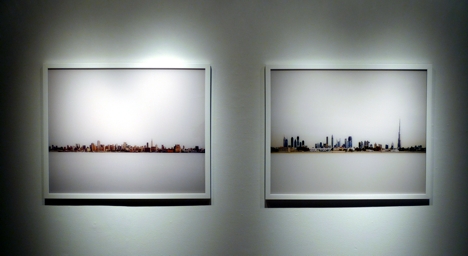 Ben Whitehouse at Perimeter Gallery documents details of major locales also. He makes seamless videos of an entire 24 hour period. Last year it was Central Park. This year it is Stonehenge on the Summer Solstice with some druids in attendance. And in the main show at the gallery is the exuberant new work of a young and vibrant old-timer. Robert Hudson's new sculptures are as good as ever. As much as I like new art, young art and challenging ideas I love seeing someone in their 70's with that young energy and spirit coupled with wisdom, experience and talent.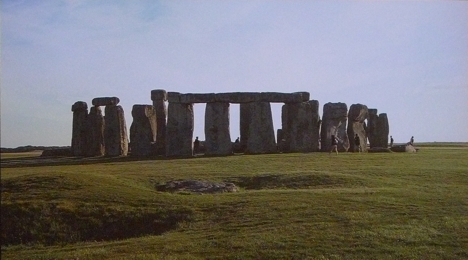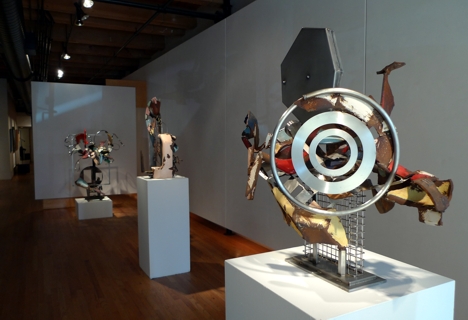 Of all the shows I previewed I think it is Suzanne Doremus at Zolla/Lieberman whose work I find most satisfying. Years ago I exhibited her art. She's a wonderful painter whose work has grown gracefully and strongly over the years. She's breaking new ground here again with knowledge, strength, confidence and reserve. I felt breathless.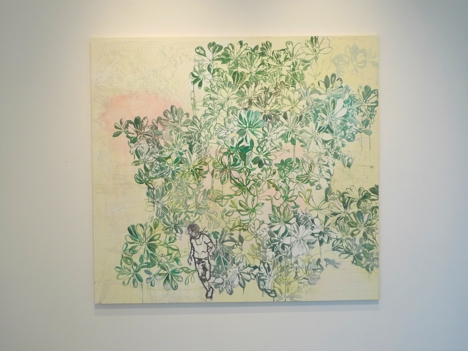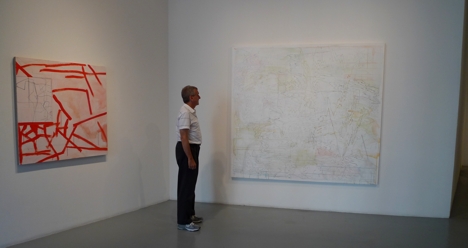 I'm sure there are other worthy exhibits out. Check 'em out and let me know how you like them compared to what I wrote about.
Thanks very much,
Paul Klein
PS: Wait, there's more. Also this weekend are the not to be missed Nick Cave Drive-By, Redmoon's spectacle at the MCA and the Renaissance Society auction.