Today ArtChicago and NEXT open to the public. Last night was a festive, large-scaled 'private' reception.
To an extent an opening of an art fair is about art, but even more it is about people, schmoozing and commerce.
Having been on the dealer (purveyor) side of the equation dozens of times I know home much strategy and optimism go into planning one's booth. There's a tendency to bring out the heavy hitters and leave the lesser knowns at home - which reinforces the staid, art establishment, blue chip art.
Though ArtChicago is markedly better than last year it is not the blue chip show it once was. To me, that's a good thing. Though there are often beautiful objects to covet in the mainstream fairs like Miami Basel, Frieze, or the Armory shows, there's a diamond encrusted, cookie cutter quality that makes my yawn.
In Chicago, there's a a positive mix of million dollar pieces and work under a grand, major names and up and comers, exquisite and mundane, innovative and boring, but most of all the shows have a pulse of their own, a healthy mix of energies and a lot of good art, regardless of its cost.
An awful lot of dealers and artists were wearing broad smiles. Sales were brisk and broad. Good news across the board.
Here are some pictures from last night's reception: (I'm working on a sub-theme here of dealers in their booths - too bad no one would buy the book.)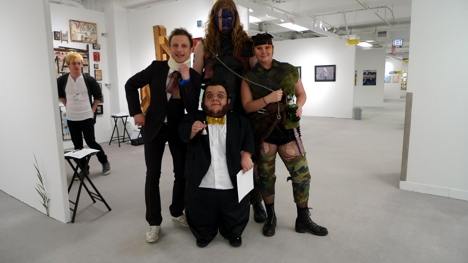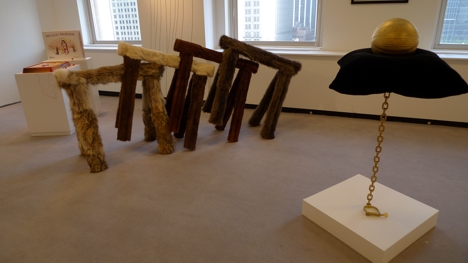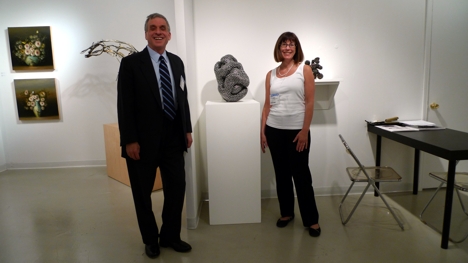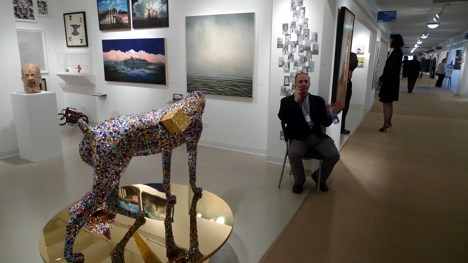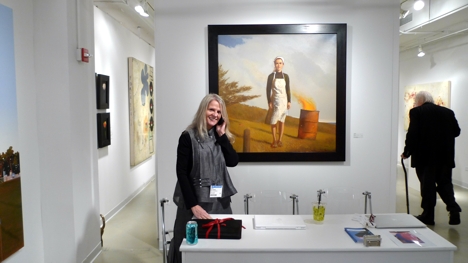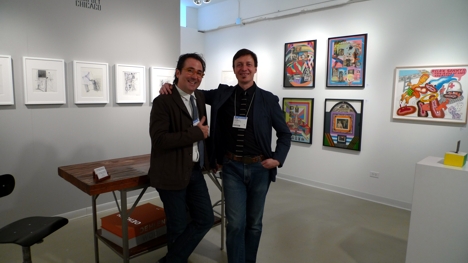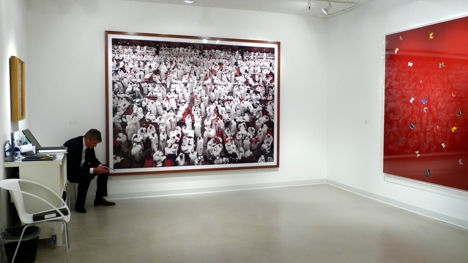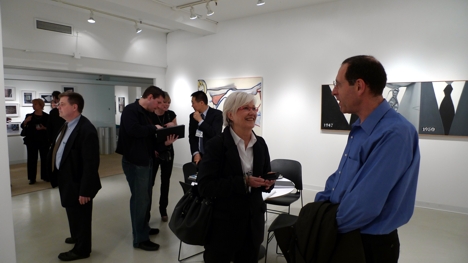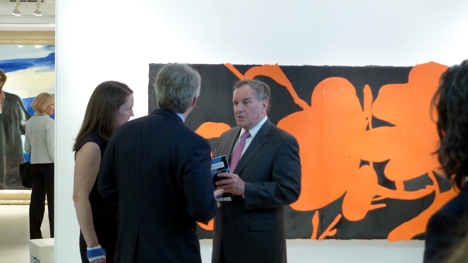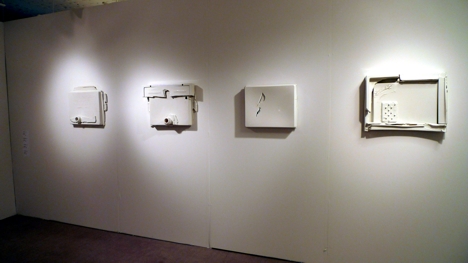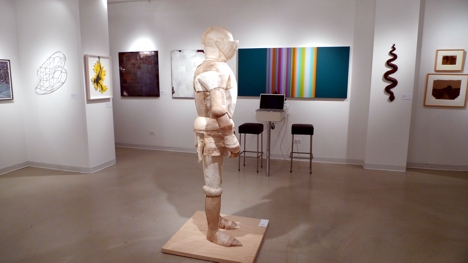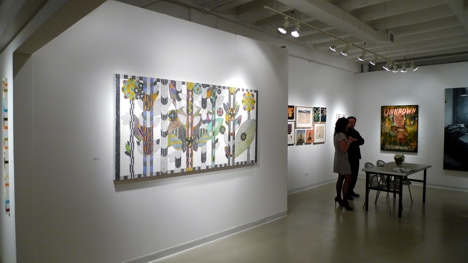 The beat goes on,
Paul Klein
FOLLOW HUFFPOST