Today the Sanjay Colony, a slum in India's capital Delhi, has 22 less girls who are just cooking, fetching water, and vulnerable to sexual and labor exploitation and slavery.
As of four days ago at 2:30 pm classes started for these girls (most of whom never attended school before) at a new "FADA Learning Centre" funded by the Father and Daughter Alliance, in partnership with Deepalaya, a local and reputable NGO.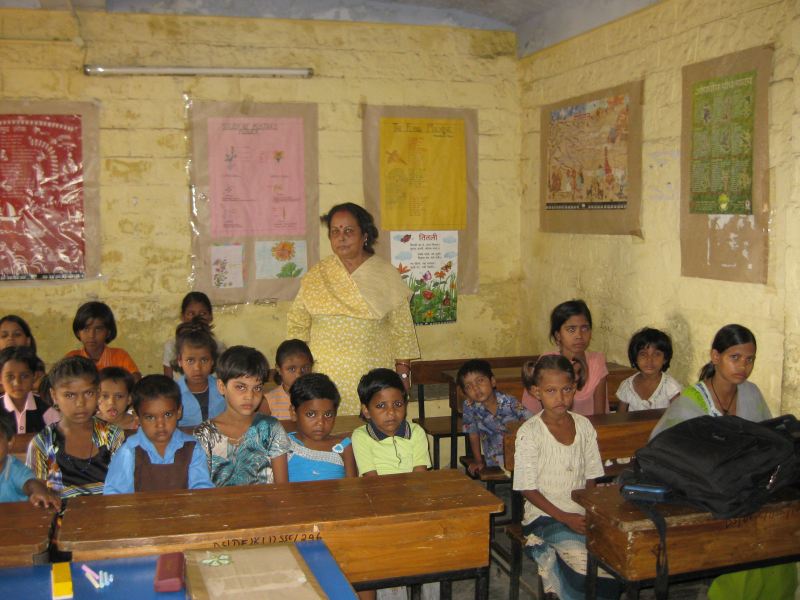 I made the following statement:
During my recent visit to Delhi people kept telling me that all the girls were already attending school. So we went personally to three slums, Sanjay, Jagdamba and Golkua during school hours to check. We found them, left and right, all over the place. Girls like Sarjeena, who is 10 years old and was bound to a small tent taking care of her younger siblings. And Noori, who is 7, and was helping around the house and with younger siblings.
Well, today Sarjeena, Noori and over 20 other girls we met with are attending school.
Not only that, but these girls are attending school with help and protection from their fathers. That is not always the case in societies where girls are often called, by their own fathers, Paraya Dhan, which means "somebody else's property." I met with fathers in all three slums and FADA is now launching the first Fathers' Association for Daughters' Advancement in the Sanjay Colony with an initial group of 16 fathers. The Chief Minister of Delhi, Ms. Sheila Dikshit, will welcome these 22 girls to school, ages 5 to 13, and will officially launch the first Fathers' Association for Daughters' Advancement on September 26 at 10 am in her Official Residence in Delhi.
Ms. Kiran Walia, Minister for Health and Family Welfare, in presenting the Chief Minister's Office support for the FADA approach stated:
The project is being planned on the premise that the father, in a patriarchal set-up, is often the decision-maker. In our society, daughters are usually close to their mothers. Given the social pattern, fathers rarely ever interact with daughters because they are meant to assist their mothers in household chores. ... We must increase interaction between fathers and daughters.
There are close to 3,000 girls who are not attending school in these 3 slums and FADA intends to bring them all to school as its work in Delhi expands. Most of the 75 million children of school age not attending school worldwide are girls. UNESCO estimates that there are 426 girls not attending school for every 100 boys out of school in India. FADA plans to expand to Afghanistan, Benin, Guatemala and Yemen, all countries with high rates of female illiteracy.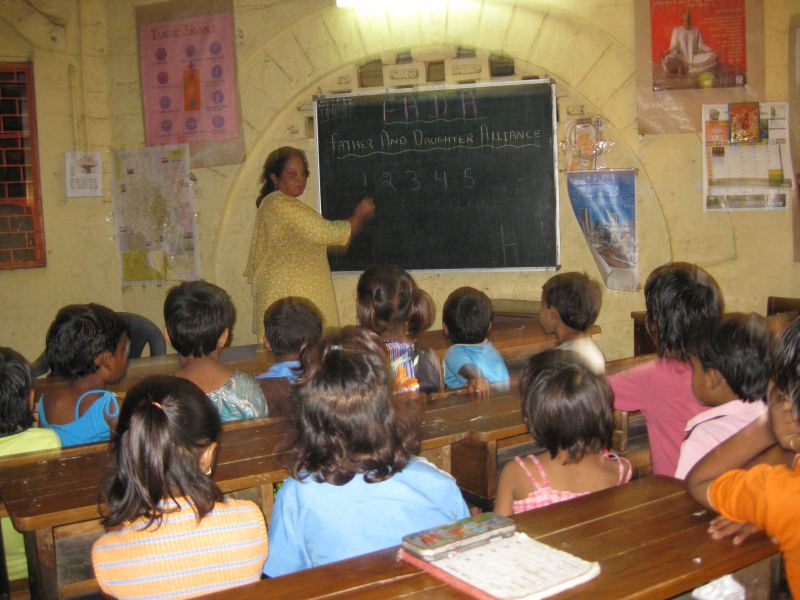 The Father and Daughter Alliance (FADA) is a movement of concerned fathers appealing to the father's heart in other men so they can help their daughters enroll in school and have access to the same educational, economic and societal opportunities as boys.
Details of FADA's efforts in India will be presented at a special October 9th FADA Event (7 to 9 pm) to take place in the beautiful building of the Organization of American States in Washington, D.C. To register go to: https://app.etapestry.com/hosted/FatherandDaughterAlliance/OnlineDonation.html