BP has announced that it will expand its consumer products division during the next few months, bringing an array of new brands to local stores.
According to company spokesman Sir Lionel Hardwick Grovesvenor, the company has a need to expand revenues in the face of changing marketplace realities.
"We are losing millions of dollars each day as a result of oil which is leaking into the Gulf of Mexico," said Grovesvenor. "If we are to continue our executive bonus and personal yacht replacement programs then we must take steps to enhance revenues. There's surely no better way to do this then to market new products under the highly-visible BP banner."
As examples of the expanded product mix, Grovesvenor outlined some of the new lines which the company hopes to soon offer.
Insta-Fry Shrimp and Scallops. Direct from the Gulf of Mexico, these pre-fueled treats can reach their toasty goodness in less than 14 seconds. A fine addition to American cuisine, these pellets-from-the-sea can be cooked by anyone: Just place in a pan or bucket and light with a long match, blowtorch or welding kit. Excellent for power shortages and camping trips. Easy for the kids to heat and eat when Mom is working late.
Princess Fergie Sparkling Water. Distributed in BP-brown bottles, these pure and unfiltered Gulf waters bring home the full flavor and aroma of Louisiana's newest cuisine, Drillbit Delight. Available in 10W-30, Extra Sheen and Winter Weight. A portion of all sales -- up to $750,000 -- will be donated to the Princess Fergie Fund for the Self-Entitled.
Nutria Tenders. As good as oysters but without the shells, BP's Nutria Tenders are the one weight-loss product which is sure to produce instant results. Hand selected from only the best parts of this traditional bayou treasure and now enhanced with BP's yummy flavors and aromas. We promise that with just one tasty bite you'll be on your way to a svelter you. Guaranteed 100 percent pure -- no facial hair, ticks or tire tracks.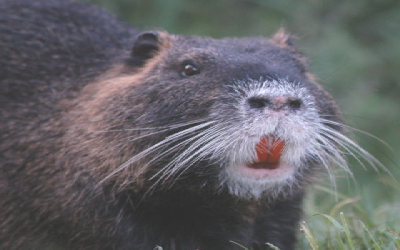 Deepwater Horizon Styling Gel. No matter which way the wind blows, this is the super-hold styling product that spreads to every crinkle and crevice and leaves no follicle untouched. Just follow the simple spill-and-cap directions. One application can last for years if not decades. Available in the famous 42-gallon seashore barrel or the red, five-gallon beachfront container for touch-ups.
BP's Best Tanning Lotion. For those who love the outdoors, there's no better protection from harmful rays than BP's Upper Class Tanning Solution. As you bask on your schooner in the now-pure waters around the Isle of Wight or watch fishermen, condo owners and waitresses scour beaches up and down the Gulf of Mexico in search of mortgage money, you can save your precious skin from the boorish emissions of the sun, bloggers and politicians. Works whether global warming is real or not, whatever the evidence ultimately shows.
_____________________
SUBSCRIBE TO & FOLLOW ENTERTAINMENT
HuffPost Entertainment is your one-stop shop for celebrity news, hilarious late-night bits, industry and awards coverage and more — sent right to your inbox six days a week. Learn more