As USA Basketball's spokesperson and primary media contact, it's safe to assume that Craig Miller receives a ton of phone calls and email inquiries that can quickly and easily fill up an eight-hour workday. Add that to the mix of coordinating all press conferences, overseeing all press releases, producing USA Basketball's web site, team media guides, and news magazine, and you have a strong case study for role overload.
How, then, could he even think about toiling with the vast, dynamic landscape of social media?
Miller gets it; it's not about duplication, but integration. He knows that user-generated content is here to stay, and he understands that USA Basketball's communication success hinges on relinquishing control of "the message" by becoming an an active listener and participant in digital conversations. He also knows that eight-hour workdays are far-fetched, and makes this point clearly discernible in our conversation.
Craig Miller is a first-hand witness of media's evolution. He spent the last nineteen-plus years heading up USA Basketball's communication and media relations efforts and another ten overseeing all media and public relation facets of Villanova University's athletic department. His resume is ripe with accolades, and he's filled with knowledge and experience.
Here's a transcript of our exchange.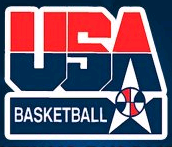 PRC: USA Basketball has an active blog, Twitter feed, Facebook Page, and YouTube account. What's your organization's overarching goal when it comes to leveraging various social media channels?
Craig Miller: USA Basketball has tried to stay active and relevant on our social media channels; not any easy task given the size of our communications staff (3 full-time employees), or our other various communications responsibilities and the limited active calendar range (usually late May-August) of our events.
But we have seen steady growth in our Facebook and Twitter numbers. We now have over 7,800 following our Facebook page and have over 10,800 following USA Basketball on Twitter, and we will continue to emphasize activity on those sites and we expect to continue grow those participation numbers, especially this summer when our teams begin competing again.
The exposure opportunities on these social media channels can be phenomenal. For example, the NBA Facebook account now has over 1.7 million followers! They now can easily take whatever message they want and deliver it directly to many of their followers. I look at these channels as unique opportunities to have direct communication with our fans and the ability to reach and engage those who follow USA Basketball.
YouTube is another example of the tremendous reach that social media outlets can have. There is a video of top plays of the 1992 U.S. Olympic Team (Dream Team) that has 2,296,540 views! A commercial that our sponsor Nike produced about the USA Men's National Team in 2008 (featuring a Marvin Gaye rendition of the National Anthem) received nearly 1 million views! I believe all of the social media channels give USA Basketball (whether it is specific teams, individual players or coaches, or USA Basketball in general) unique exposure, and more importantly, allow USA Basketball to engage fans in ways not possible in the past.
PRC: How do you constitute success online? What metrics do you use to gauge your performance?
Craig Miller: We do not have specific metrics. We face several issues and have different priorities than other organizations or NGBs might have. Without grass roots participation or a membership base like many other NGBs have, and without a 12-month events calendar, our primary focus and goal is on providing a USA Basketball web site that is easy to navigate and up to date with all relative information about USA Basketball, its teams and the international basketball events.
Our website annually has very good viewership when our teams are active, and that viewership reaches a pinnacle when our men's and women's national teams compete in the Olympics or World Championships. We will continue to engage our web site viewers not just through current news articles and features, but through player/coach profiles, video, fan polls and photo galleries.
PRC: As the Chief Media/Communications Officer, how do you feel about the convergence of PR, traditional media, and social media?
Craig Miller: Obviously, it is a challenging time for communications people everywhere. Newspapers are being closed or seeing personnel severely reduced, and page space is being reduced which makes competition for that space much more intense. However, on another side, you are seeing expansion in internet news coverage through blog sites and social media. Look, for example, at the media credential numbers for the upcoming 2010 Vancouver Winter Olympics. It has been reported that in 2006 a total of four media credentials, two of which went to the U.S. Olympic Committee's web site, were issued to U.S. web organizations. In 2010 that number leaped to 47 for seven U.S.-based web organizations, while the number of media credentials for newspapers dropped significantly.
Social media like Facebook, Twitter and YouTube, now offer communications people opportunities that did not exist in the past to reach the public in direct and innovative ways. News is now much more immediate and because social media is 24/7, it requires constant monitoring and feeding. Also, because of the decline in newspapers, staffs and the reduction in space that is being allocated for print media, it is now more critical than ever for communications departments to have a great working relationships with all media, especially the wire services like The Associated Press.
It is also extremely important that during events the communications staff makes sure access to its team/individuals is well thought out and suitable so media traveling to the event can easily do what is required. With cutbacks in media personnel and traveling budgets, organizations need to consider cost effective ways of obtaining exposure, perhaps through VNRs, media teleconferences, etc. Finally, there is nothing like personal contact and USA Basketball's communications staff continues to rely on its personal relationships with media that are developed and continued through direct contact at other athletic events and through experiences directly related to USA Basketball teams and events.
PRC: For young college students and recent grads seeking to intersect their passion for journalism/PR/Communications with sports business, what advice do you have to offer?
There are several things I consider vital when considering candidates for a position in communications. Hopefully they have a passion the communications career. Perseverance is critical in landing the first position and then when you attempt to advance up the ladder. You have to be fully prepared for a job and understand that sometimes it still comes down to the right timing.
Communications related experience is the first thing I look for. That experience can be in the form of college experiences (campus newspaper, television/radio, sports information, etc.), internships and volunteering. It is important to me that anyone wanting a career in athletic communications have a variety of these experiences. We all know there is a big difference from book learned skills and actual on the job skills/experiences.
After looking for experience, I look for someone who isn't afraid of working hard. I want individuals who understand how hard you must work to achieve results and to be successful in this career. You have to be available 24/7 and willing to work weekends, holidays and at odd hours. I also look for diversity in their communications skills. I expect any candidate interested in a career in communications to be able to write well, that is still the fundamental skill.
I also look to see if they have web experience; do they have experience or at least an understanding of how to integrate the use of current social media? Do they have experience in desktop publishing, in photography and video? Do they understand the sport (and the sport's specific stats)? I understand a candidate may not have experience in everything, but they should have basic experience in most of these and be strong in several.
Also, this career requires communication skills that are not just for work related matters, but needed when working with co-workers, media and others. So I want someone who can communicate verbally with others and make a proper impression. I also like to see some personality in any candidate and I will routinely ask in an interview for a job candidate to list her or his outside interests; and I just might ask for their five favorite movies or television shows of all time.
Lastly, recommendations are vital. You have to network yourself and I'm much more likely to consider a candidate who was recommended by another professional peer, especially if I already know and respect that person.
PRC: The NBA League Office recently issued some guidelines prohibiting the use of social media, PDAs, and other electronic communication devices during games, which was expected. Teams are also free to adopt more stringent rules. Has USA Basketball started thinking about its own policy? Will it leave it up to the Coaches? How will this work?
Craig Miller: While we have monitored what other leagues/NGBs are doing, USA Basketball has not placed any social media guidelines on its athletes and coaches. Instead, we have tried to address with our athletes the overall concerns about their utilization of social media and their need to understand the implications any text or photo post can have on their lives, families, and career as a whole. We also attempt to make it clear that when they are selected to be part of USA Basketball and any USA team they are no longer just representing their family, hometown and school or team, but the United States and that is a huge responsibility.
PRC: Do you have any predictions on who we'll see in uniform this summer for the 2010 Men's World Basketball Championships?
Craig Miller: (Laughing) Now there's a question I get often. There are lots of factors that determine who represents USA Basketball in any competition. There are personal and family commitments; injuries and recovery treatments; school commitments; contracts (free agency), etc., that factor into athlete availability.
There is also the consideration that you are attempting to assemble the very best team possible and that does not always mean taking the 12 best basketball players. We have learned you have to have role players and develop team chemistry, trust and confidence, and usually USA teams have a much shorter window of training to accomplish these things.
Additionally, the coach's style of play has to be considered when selecting players. USA Basketball is excited to have Jerry Colangelo back leading the men's national team for 2009-12, and to have the entire 2006-08 USA Men's National Team coaching staff of head coach Mike Krzyzewski, and assistants Jim Boeheim, Mike D'Antoni and Nate McMillan, back on the bench through 2012. To your specific question about what players might participate, I think in 2010 you'll see many members of the 2008 U.S. Olympic gold medalist team back, and the addition of some very exciting new team members.
The World Championship is a very difficult competition to win and since the World Championship was first held in 1950, only two countries have won an Olympics and then followed it up by winning the next World Championship. The U.S. has done it twice (winning Olympic gold in 1952 then claiming World Championship gold in 1954, and winning Olympic gold in 1992 and World Championship gold in 1994), and the Soviet Union did it once (winning Olympic gold in 1972 and World Championship gold in 1976), and having won gold in the 2008 Olympics the U.S. team will be looking in 2010 to accomplish this feat for just the third time.
While exactly who is selected for the honor of representing the United States in the 2010 FIBA World Championship won't be known until later in 2010, one thing USA Basketball can promise is that the USA men's and women's teams will again be comprised of players who realize all that it means to represent their country and they will again be great ambassadors on and off the court for the USA and the game of basketball.