The Guggenheim Grotto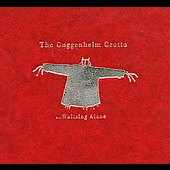 Dublin duo The Guggenheim Grotto is captained by the magnificent melodies and harmonies of singer/songwriters Kevin May and Mick Lynch
.

The unit has earned a devout following in the U.S.

Credits include Brothers and Sisters, One Tree Hill, and a haunting song placement in Fred Durst's directorial
film
debut, The Education of Charlie Banks
.
Get the hypnotic, press-rewind "Philosophia," from their 2005 freshman release
Waltzing Alone
Buy
:
Lala.com
Genre
: Folk/Rock
Artist
: The Guggenheim Grotto
Song
: Philosophia
Album
: Waltzing Alone
Antony & The Johnsons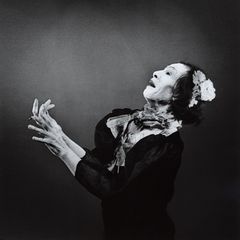 Antony & The Johnsons is the fragile and powerful force of sound with an avant rock spin. The ensemble is fronted by the ever-original singer/songwriter and pianist Antony Hegarty. Julia Kent (cello/strings), Jeff Langston (bass), Maxim Moston (violin/strings), Rob Moose (guitar/vioin), Parker Kindred (drums/percussion), and composer-arranger/ master of horn Doug Wieselman round out the cast. Credits include the Hal Wilner-directed Leonard Cohen film
I'm Your Man
and the Charles Atlas-directed
Turning
. Among their collaborations
are Devendra Banhart, Lou Reed, and Rufus Wainwright. Accolades include the M
ercury Music Prize for 2005's
I Am a Bird Now
.
Wit
h plenty of original works to relish, experience t
he otherworldly ambience of "One Dove," from 2009's top EU album
The Crying Light.

Buy: Lala.com Genre: Avant Rock Artist: Antony & The Johnsons Song: One Dove Album: The Crying LightThe Balfa Brothers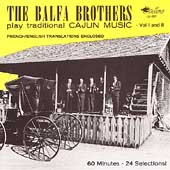 Cajun legends The Balfa Brothers--Will, Dewey, and Rodney--were born into a family of nine children in Mamou, Louisiana, raised by hard-working, music-loving sharecropper parents. These Acadians, who became a dance-hall rage in the 1940s, issued a trove of vinyls

throughout their lives. Tragically, in 1979, brothers Will and Rodney perished in a car accident, leaving Dewey to carry on the legacy until his death in 1992. Get started with the classic and authentic 1967 title "Valse de Balfa," from

The Balfa Brothers Play Traditional Cajun Music 1 & 2.

Buy: Lala.com Genre: Cajun Artist: The Balfa Brothers Song: Valse de Balfa Album: The Balfa Brothers Play Traditional Cajun Music 1 & 2Bailiff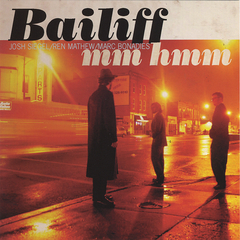 Bailiff is the Chicago-based rock trio of Josh Siegel (guitar), Ren Mathew (drums), and Adam Schneider (bass). Founded in the mid-aughts, the band has become a big rave on the Windy City club circuit. Their sound is old-school big rock. Fall in love with "Even I Know the Rain," from their 2008 debut EP Mm Hmm, and play it loud.



Buy: Lala.com Genre: Rock Artist: Bailiff Song: Even I Know the Rain Album: Mm Hmm

Fredo Viola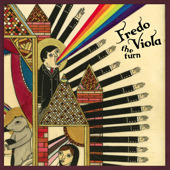 Singer/songwriter and auteur Fredo Viola was born in London late last century. Well traveled and cultured at an early age--by way of Rome, New York, and Los Angeles--Fredo returned to New York as a teen to attend NYU's Tisch School of the Arts. After graduating, Viola supported his music habit as an animator, earning enough coin to set up a home recording studio. 2004 found his first song placement in Jonathan Demme's Manchurian Candidate, and his recent work can be found in the film The Education of Charlie Banks. Enjoy "K Thru 6," from the 2008 release The Turn, which is currently a contender for France's Prix Constantin Award.
Buy: iTunes
Genre: Alternative
Artist: Fredo Viola
Song: K Thru 6
Album: The Turn
Gang of Four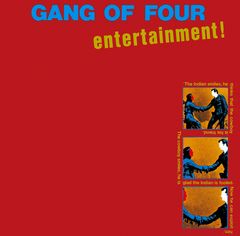 Gang of Four are the flinty punk quartette founded in Leeds, England, in the late '70s. Original lineup is comprised of Jon King, Andy Gill, Dave Allen, and Hugo Burnham (Sara Lee and Busta Jones bridged the '80s; Thomas Mcneice and Mark Heaney picked up with King and Gill in the '00s). Their unyielding swagger and punk-funk influence still resonates in much of what we hear today.

With three decades and a dozen-plus releases to collect, the band remains a magnetar. Download "Natural's Not in It,"

from their 1979 debut Entertainment! (Remastered).

Buy: Lala.com Genre: Punk Artist: Gang of Four Song: Natural's Not in It Album: Entertainment! (Remastered)