Kevin Coyne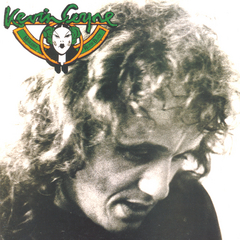 Renaissance man/rocker Kevin Coyne was born in Derby, England, near the end of WWII. Early education included graphics and painting. After graduating university, he became social worker. In 1968, Coyne moved to London, became drug counselor, which inspired his burgeoning musical career. Coyne signed his first record deal in the early '70s and was offered to front the then leaderless Doors, which he turned down. Nearly four decades later, and just shy of 40 releases, Coyne generates the gravity of something great. Collaborations include Andy Summers, Carla Bley, and Gary Lucas. Discover Kevin Coyne with "Eastbourne Ladies," from his 1973 Virgin Records release Marjory Razorblade.
Buy: Lala.com
Genre: Rock
Artist: Kevin Coyne
Song: Eastbourne Ladies
Album: Marjory Razorblade
Shearwater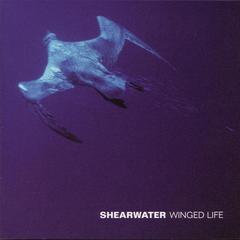 Shearwater is the Austin-based alchemic rock ensemble led by Jonathan Meiburg (vocals) and Thor Harris (drums, trumpet, organ). Founded in the early aughts, the unit is rounded out by Kimberly Burke, Kevin Schneider, and Jordan Geiger. There is an undeniable beauty that runs throughout all seven Shearwater releases. Get "Whipping Boy," from the 2004 release Winged Life.
Buy: Lala.com
Genre: Rock
Artist: Shearwater
Song: Whipping Boy
Album: Winged Life
Samuel Feinberg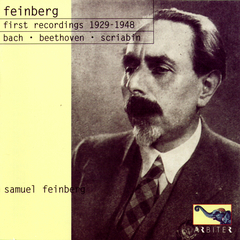 Twentieth-century pianist and composer Samuel Feinberg was born in Odessa, Russia, in 1890 and raised in Moscow. Samuel attended the legendary Moscow Conservatory, and after graduating in 1911, he began composing for piano even as he endured the privations of military life. Gravely ill, he exited WWI service, and by 1922, he took on a professorial role at the Moscow Conservatory, where he served throughout his life. Winner of the Stalin State Prize in 1946, Feinberg remained bound by the tie of the Iron Curtain, ultimately becoming a hero to Eastern Europe rather than a global sensation. The maestro passed away in 1962. Lift your music library with "Prelude in Canon Form (Stanchinsky)," from Samuel Feinberg--First Recordings: 1929-48.
Buy: Lala.com
Genre: Classical
Artist: Samuel Feinberg
Song: Prelude in Canon Form (Stanchinsky)
Album: Samuel Feinberg--First Recordings: 1929-48
Lissie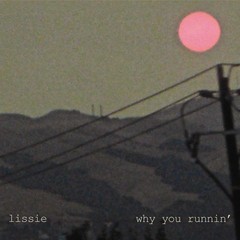 Singer/songwriter Lissie Maurus was born in Middle America late last century. Her milk-fed swagger rings through her crystalline storyteller's voice. Heartbreaking and hopeful, her old-soul sound lingers still when the silence begins. Lissie's 2009 EP Why You Runnin', recorded in her Ojai farmhouse and North Carolina produced with Band of Horses bassist Bill Reynolds, will spin in your head with a beautiful ache. Get "Everywhere I Go," and play it loud.
Buy: Lala.com
Genre: Americana
Artist: Lissie
Song: Everywhere I Go
Album: Why You Runnin'
Toumast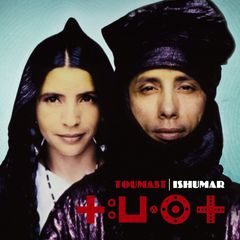 Toumast is the Sahara Desert-inspired unit comprised of frontman Moussa Ag Keyna (a member of the nomadic Touareg people), vocalist Aminatou Goumar, and French producer Dan Levy. Singing their devotion to the downtrodden and politically oppressed of North Africa and Middle East, this ensemble's sound will reel you in. Download "Tallyatidagh (That Girl)," from the 2008 release Ishumar.
Buy: Lala.com
Genre: World
Artist: Toumast
Song: Tallyatidagh (That Girl)
Album: Ishumar
Art Farmer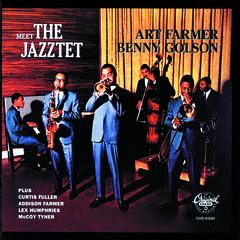 Jazz trumpet/flugelhorn master and inventor of the "flumpet," Art Farmer was born in Iowa in 1928, an identical twin. Raised in Phoenix, Farmer was fed a diet of piano, violin, tuba, bugle, and sousaphone before selecting the trumpet. By WWII, Farmer hit the Los Angeles jazz circuit with his bassist brother Addison. In the early '50s, he toured Europe with Lionel Hampton and shortly after relocated to New York. Collaborations include Horace Silver, Johnny Otis, Gigi Gryce, Gerry Mulligan, Coleman Hawkins, Thelonious Monk, Charlie Mingus, Art Blakey, and Quincy Jones. This Austrian Gold Medal of Merit winner, who passed in 1999, has over 100 releases to collect. Get started with the 1959 recording of "Killer Joe," with Benny Golson, from Meet the Jazztet.
Buy: Lala.com
Genre: Jazz
Artist: Art Farmer
Song: Killer Joe
Album: Meet the Jazztet
SUBSCRIBE TO & FOLLOW ENTERTAINMENT
HuffPost Entertainment is your one-stop shop for celebrity news, hilarious late-night bits, industry and awards coverage and more — sent right to your inbox six days a week. Learn more