Harper Simon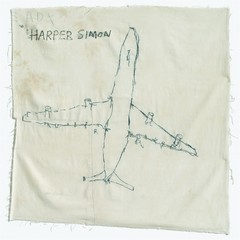 Singer/songwriter, guitarist, and producer Harper James Simon was born of New York/Tennessee stock. As a boy he picked up guitar, and by his teens he landed at the Berklee School of Music, later hanging his hat in London. Collaborations include Rufus Wainwright, Sean Lennon, Paul Simon, Marc Ribot, Petra Haden, Adam Green, Bob Johnston, Joan as Police Woman, and Ben Okri. Simon recently recruited an ever-illustrious and artful cast and created his 10-song trove. This powerful debut hits deep. Get started with "All to God," from his 2009 release Harper Simon.

Buy: Lala.com
Genre: Rock
Artist: Harper Simon
Song: All to God
Album: Harper Simon
Red Nichols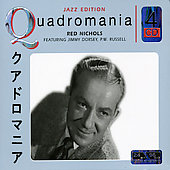 Composer/bandleader and master of the cornet Ernest Loring "Red" Nichols was born in 1905 in Utah, the son of a music professor. At the age of 4, Ernest got hooked on the cornet, and by his teens, he was touring the Midwest with a variety of dance bands. Red hit New York City to stay in 1923, started recording (mostly as Red Nichols and His Five Pennies), and had his first million-seller by 1927. During the Depression, Nichols captained Bob Hope's orchestra on radio. Collaborations include Miff Mole, the Dorseys, Benny Goodman, Glenn Miller, Gene Krupa, and Paul Whiteman. Accolades include inductions into the Big Band and Jazz and the Culver Military Academies Halls of Fame and the Arts & Letters Award. The maestro passed away in 1965 and leaves behind an extensive collection. Remember him with his 1927 "Ida (Sweet as Apple Cider)," from Quadromania's release Red Nichols Featuring Jimmy Dorsey, P.W. Russell.
Buy: iTunes.com
Genre: Jazz
Artist: Red Nichols
Song: Ida (Sweet as Apple Cider)
Album: Red Nichols Featuring Jimmy Dorsey, P.W. Russell
Motel Beds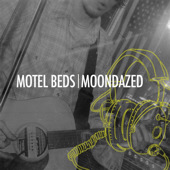 We featured the Akron-based indie quintette Motel Beds and their contribution to the indie compilation The Artist Den, Volume One (Digital Version). The gentlemen, refreshed as Derl (guitar), John Vaughn Bon (bass, vocals), Kaplan (drums, percussion), Tommy (guitar), and Paul John (guitar, vocals), have since completed their 29-song debut. It's raw and electric-filled. Enjoy 36 seconds of your life with "Theme From Darryl," from The Motel Beds' 2010 release Moondazed.

Buy: iTunes.com
Genre: Rock
Artist: Motel Beds
Song: Theme From Darryl
Album: Moondazed
Brother Joe May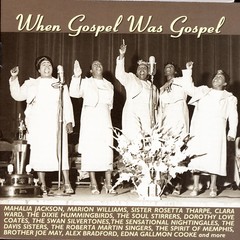 Gospel tenor Brother Joe May was born in Macon, Mississippi, on November 9, 1912. By the age of 9, he started singing in church. In 1941, he moved to East St. Louis, where he studied with the legendary Willie Mae Ford Smith, who dubbed him "The Thunderbolt of the Middle West." By 1949, May was discovered by J.W. Alexander and debuted with "Search Me Lord" for Specialty Records. In the late '50s, May moved over to the Nashboro label, where he remained throughout his career. The early '60s found May starring as the lead in Black Nativity with Marion Williams. This Gospel great passed away in 1972 from a stroke. Relish Brother Joe May's beginnings with "Mercy Lord," from When Gospel Was Gospel.
Buy: Lala.com
Genre: Gospel
Artist: Brother Joe May
Song: Mercy Lord
Album: When Gospel Was Gospel
Kandia Kouyaté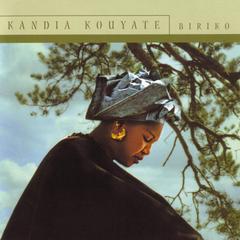 West African singer and mistress of the kora Kandia Kouyaté was born in Kita, Mali, the daughter of a griot father and singer mother. As a child, she studied math and French and was later educated in the secrets of the spirit by her elders. Kouyaté's professional beginnings came in the '70s singing with her uncle's Apollo Band. She earned a devout following, critical acclaim, and deep respect with her trance-inducing performances and was affectionately dubbed La Dangereuse. In 2004, Kouyaté suffered a stroke and retired from the scene. Get inspired by "Tchegniba," from her 2002 release Biriko.
Buy: Lala.com
Genre: World
Artist: Kandia Kouyaté
Song: Tchegniba
Album: Biriko
Faust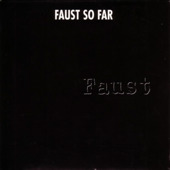 Avant prog-rock septette Faust was founded on the cusp of the '70s in northern Germany. The fearless pack was originally comprised of Uwe Nettelbeck, Hans Joachim Irmler, Zappi Diermaier, Arnulf Meifert, Jean-Hervé Péron, Gunther Wustoff, and Rudolf Sosna. Their cutting-edge, uncensored abandon gained the attentions of Polydor Records, which released their debut in 1971. Two years later, Faust became a founding act for Richard Branson's Virgin Records, burnishing its reputation as pioneers of sonic technology. After disbanding in 1975, Faust regrouped by the early '90s and has released over two-dozen recordings to date. Collaborations include Dälek and violinist Tony Conrad. Discover Faust with "So Far" from their 1972 release So Far.

Buy: iTunes.com
Genre: Electronic
Artist: Faust
Song: So Far
Album: So Far