Kaki King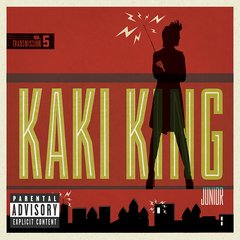 Brooklyn-based guitarist/singer/songwriter Kaki King conjures up magic. Born in Atlanta, Kaki picked up the guitar at 4 years old but retired it at age 5. By her tweens, she took on the drums and later restored guitar to the mix. After studies at NYU, King remained in New York, honing her chops to blissful perfection in the subways and on the club circuit. Credits include the Blue Man Group orchestra, late-night performances on Letterman and Jimmy Fallon, and a shared Golden Globe nom for scoring Into the Wild. King has opened for Marianne Faithfull, David Byrne, Keb Mo, and Soulive and performed with Pink Noise, Tegan & Sara, and Foo Fighters. King is a deep and relevant talent. Get started with "Falling Day," from her 2010 Junior, then download the other 11 tracks.
Buy: Lala.com
Genre: Rock
Artist: Kaki King
Song: Falling Day
Album: Junior
La Niña De Antequera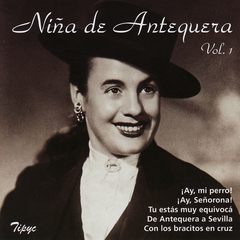 Flamenco cantora extraordinaire La Niña de Antequera was born Maria Barrus Martínez near Seville, Spain, in 1920. By her early teens, she started singing and hit her stride in the late '40s in the Sol Andalusian Teatro San Fernando in Seville. Collaborations include El Niño de la Huerta, La Niña de la Puebla, Pepe Pinto, Pepe Marchena, Enrique Montoya, Porrina de Badajoz, Rafael Farina, Antonio Molina, and Juanito Valderrama. She tragically perished in a car wreck in 1972. Discover the iconic voice of Andalusia with "Quien Tiene la Culpa (Zambra)," from Niña de Antequera Vol. 1.
Buy: Lala.com
Genre: World
Artist: La Niña De Antequera
Song: Quien Tiene la Culpa (Zambra)
Album: Niña de Antequera Vol. 1.
Mates of State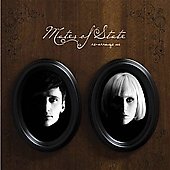 Mates of State is the rock/pop duo of Kori Gardner (keyboard, vocals) and Jason Hammel (drums, vocals). Founded in Lawrence, Kansas, the unit nabbed its nom de plume in 1997. Mates of State released their debut single in 1999, relocated to San Francisco, and cut a sophomore 7-inch. In 2000, their debut album, My Solo Project, hit. The next year, Mates of State entered the state of matrimony when Gardner and Hammel tied the knot, and they've since a issued handful-plus of great recordings. Credits include The O.C., Wicker Park, and In the Land of Women. Start collecting them with "Get Better," from their 2008 Re-Arrange Us.


Buy: Lala.com
Genre: Rock/Pop
Artist: Mates of State
Song: Get Better
Album: Re-Arrange Us
Blossom Dearie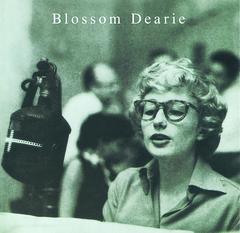 Jazz singer/pianist/composer Blossom Dearie was born in Albany County, N.Y., in the Roaring '20s. Classically trained in girlhood, Blossom turned to jazz by her teens. After relocating to New York City, her career burgeoned under the Woody Herman umbrella, teaming up with The Blue Flames and later The Blue Reys. Dearie went on to record for the Barclay, Verve, and Capital labels. By the early '50s, she married horn player Bobby Jaspar. At the decade's turn, she blew up with a Hires Root Beer radio spot that inspired her to cut a pop album (Blossom Dearie Sings Rootin' Songs). Dearie's TV appearances include the Jack Paar, Merv Griffin, and Johnny Carson shows, among others. By 1974, she founded her Daffodil label. Collaborations include Joe Williams, Anita O'Day, Lyle Lovett, and Johnny Mercer. The chanteuse passed away in 2009. Remember her with "I Won't Dance," from her 1956 release Blossom Dearie.
Buy: Lala.com
Genre: Jazz
Artist: Blossom Dearie
Song: I Won't Dance
Album: Blossom Dearie
Billy Lee Riley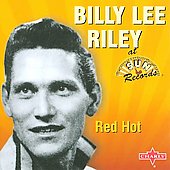 Rockabilly giant Billy Lee Riley--crooner, multi-instrumentalist, songwriter, producer, and label head--was born in Arkansas during the Great Depression. As the result of a boyhood influenced by the sounds on the plantation by the Mississippi River where he was raised, Billy discovered the harmonica and soon after took up guitar. In his teens, Riley joined the Army and served his country from 1949 to 1953. After mustering out, he married and relocated to Memphis. Running in the wolf pack of greats Jerry Lee Lewis, Roy Orbison, and Johnny Cash, Riley sparked Sam Phillips' legendary Sun Records with his band Little Green Men, backing the studio's giant talents. In 1956, Riley started cutting his own classics. Collaborations include Albert Collins, Carl Perkins, Johnny Rivers, Herb Alpert, Pearl Bailey, Sammy Davis Jr., and The Beach Boys. This Rockabilly Hall of Famer passed away in 2009. Pay tribute by spinning "Trouble Bound," from the late-'50s release Red Hot.
Buy: Lala.com
Genre: Rockabilly
Artist: Billy Lee Riley
Song: Trouble Bound
Album: Red Hot
Krzystof Penderecki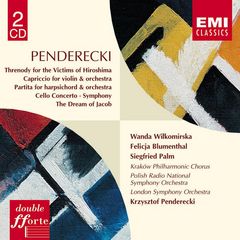 Avant classical composer/conductor Krzystof Penderecki was born in Poland in 1933, on the eve of Hitler's takeover. As a boy, he picked up the violin and piano, and by his late teens he attended conservatory in Krakow. After the war, he became a champion at the Warsaw Competition for Young Composers, setting his trajectory. Penderecki's trove of works include "Dies Irae" and "Resurrection," which premiered at Carnegie Hall. Collaborations include Berlin Philharmonic; orchestras in France, England, Italy, Austria, Sweden, and Switzerland; and performances with the Chicago Symphony, the New York Philharmonic, and Isaac Stern. Accolades include a UNESCO Award, an induction into the American Academy of Arts and Letters, two Emmy nominations, a Grammy Award, and nine honorary doctorates. Discover his groundbreaking "Threnody for the Victims of Hiroshima for 52 Stringed Instruments," from the 1973 release Penderecki: Orchestral Works Vol. 1.
Buy: Lala.com
Genre: Classical
Artist: Krzystof Penderecki
Song: Threnody for the Victims of Hiroshima for 52 Stringed Instruments
Album: Penderecki: Orchestral Works Vol. 1
FOLLOW HUFFPOST