Rowland S. Howard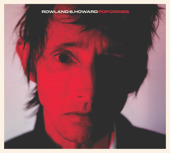 Influential rocker-guitarist and singer/songwriter Rowland S. Howard is one of Melbourne's elegiac and poignant punk treasures. Born in 1959, Howard came up with Young Charlatans, then moved on to The Boys Next Door and later The Birthday Party. Collaborations include Lydia Lunch, Nikki Sudden, Thurston Moore, The Gun Club's Jeffrey Lee Pierce, Henry Rollins and Nick Cave. Rowland's trove includes two solo records, Teenage Snuff Film in 1999 and Pop Crimes, released just prior to his early passing in December 2009. Remember him with Pop Crime's "The Golden Age of Bloodshed."

Buy: iTunes
Genre: Rock
Artist: Rowland S. Howard
Song: The Golden Age of Bloodshed
Album: Pop Crimes
Drummer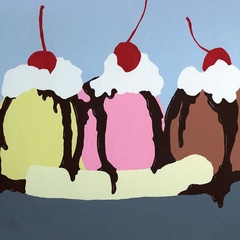 Drummer, the Akron quintette of drummers not playing the drums, founded in 2009, is the creation of Black Keys drummer Patrick Carney. With Carney on bass, Houseguest's Steve Clements (keyboards, vocals), Beaten Awake's Jon Finley (guitar, vocals), Teeth of the Hydra's Jamie Stillman (guitar), and Ghostman's Gregory Boyd (drums), this Ohio all-star supergroup is on the verge. Check out "Every Nineteen Minutes," from their debut Feel Good Together.

Buy: Lala.com
Genre: Alternative
Artist: Drummer
Song: Every Nineteen Minutes
Album: Feel Good Together
Current 93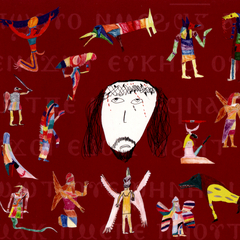 U.K. experimental soundscapists Current 93 arrived on earth in 1982 as the trio of David Tibet, Jhonn Balance, and Fritz Haaman. Driving on combustible emotion, Tibet, a painter and publisher as well as producer/performer, is leading Current 93 into its fourth decade. Collaborations include Rickie Lee Jones, Björk, Bonnie "Prince" Billy, Steven Stapleton of Nurse With Wound, Michael Cashmore of Nature & Organisation, Joolie Wood, Ben Chasny of Six Organs of Admittance, and Maja Elliott. With a dozen-odd recordings to discover, start with "Idumea," featuring Bonnie "Prince" Billy, from the 2006 Black Ships Ate the Sky.
Buy: Lala.com
Genre: Experimental
Artist: Current 93
Song: Idumea
Album: Black Ships Ate the Sky
Bears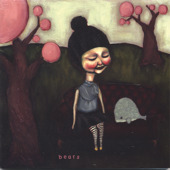 Cleveland's indie-rock unit Bears is the brainchild of multi-instrumentalists/vocalists Craig Ramsey (drums, keys, bells, guitar, bass) and Charlie McArthur (guitar, bass, bells). Pat McNulty, Jared McGrath, Patrick Tripto, Rachel Hart, Devon Coffee, and Shannon Sullivan round out the pack. Founded in the mid-aughts, the ensemble has nine-plus releases of sugar-spun melodies. Get started with "Things I Should Say," from their 2006 Bears.
Buy: iTunes
Genre: Pop
Artist: Bears
Song: Things I Should Say
Album: Bears
Adam Crossley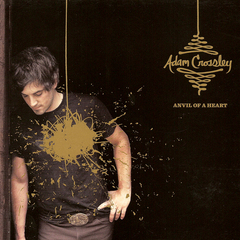 Toronto-based musician/producer Adam Crossley began writing songs and playing piano by the age of 7. He started his professional career as the frontman of the Nashville-based rock/pop ensemble 9 Point Landing, opening stages for John Mayer, Sponge, Joe Cocker, Steve Winwood, and Blues Traveler. Collaborations include producer/guitarist Asher Lenz, keyboard player Chris Bilton, bassist Ashley Summers, and drummer Nathan Douds. Credits include co-penned titles for Josh Groban along with featured titles on NBC's Law & Order. Get started with "Fire Escape," from his 2009 solo debut Anvil of a Heart.
Buy: Lala.com
Genre: Singer-Songwriter
Artist: Adam Crossley
Song: Fire Escape
Album: Anvil of a Heart
Elvin Jones (The Great Jazz Trio)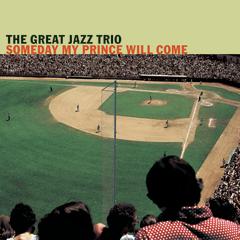 Legendary bebop drummer/band leader Elvin Jones was born in Pontiac, Michigan, in 1927 into a musical home, the youngest of 10 children. The son of a Baptist deacon and bassist, Elvin also followed in his brothers' footsteps (Hank on piano and Thad on trumpet and flugelhorn). Elvin joined the Army in 1946 and toured with the Special Services show "Operation Happiness" learning the ropes whilst honing his craft. By '49, he hit Detroit's music scene, then relocated to New York in '55, embarking on journey that would include Charlie Parker, Sonny Rollins, Kenny Burrell, Milt Jackson, Art Farmer, Charlie Haden, Charles Mingus, Stan Getz, Miles Davis, John Coltrane, and Duke Ellington. Jones recorded for every big jazz label and appears on nearly 500 recordings. In the 1990s, he founded The Elvin Jones Jazz Machine and continued to perform into the aughts. This Percussive Arts Society Hall of Famer passed away in 2004; brother Hank passed May 2010 at the age of 91. Remember the Jones brothers with The Great Jazz Trio's "Caravan," from the 2004 album Someday My Prince Will Come.
Buy: Lala.com
Genre: Jazz
Artist: Elvin Jones (The Great Jazz Trio)
Song: Caravan
Album: Someday My Prince Will Come
FOLLOW HUFFPOST