Bobby Hutcherson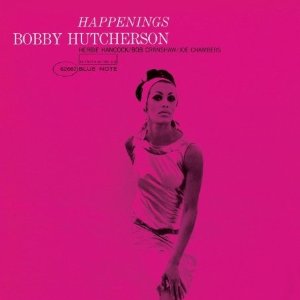 Bebop composer/vibraphonist Bobby Hutcherson was born in Los Angeles in 1941 to a musical family. Bobby learned piano from his aunt, and grew up around Dexter Gordon. In his teens, he dedicated himself to the vibraphone, and before he hit 20, Bobby landed in New York at the legendary Birdland. In the Big Apple, Hutcherson honed his four-mallet chops and became an in-demand session player. He recorded for Blue Note, Columbia, and Verve. Collaborations include Lionel Hampton, Milt Jackson, Eric Dolphy, Grant Green, Hank Mobley, Freddie Hubbard, and Herbie Hancock. With hundreds of tracks to collect, discover the beauty of "When You Are Near," from the virtuoso's 1966 Happenings.
Buy: Amazon.com
Genre: Jazz
Artist: Bobby Hutcherson
Song: When You Are Near
Album: Happenings
Dr. Dog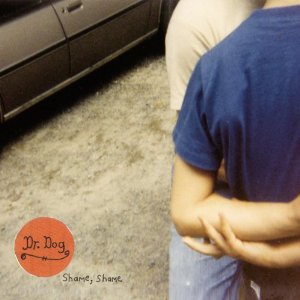 Philly-based alt-rock quintette Dr. Dog started as a side project by vocalists/songwriters Toby Leaman (bass) and Scott McMicken (guitar) of Raccoon back in '99. Today, Leaman and McMicken are joined by Zach Miller (keys), Eric Slick (drums), and Frank McElroy (rhythm guitar). Championed by My Morning Jacket on the road, the band has also toured with M. Ward, Clap Your Hands Say Yeah, The Strokes, The Raconteurs, and The Black Keys. Dr. Dog possesses a taste of the everlasting. Download "Someday," from their 2010 release Shame, Shame, produced by Rob Schnapf (Beck, Elliott Smith).
Buy: Amazon.com
Genre: Alternative
Artist: Dr. Dog
Song: Someday
Album: Shame, Shame
Asmahan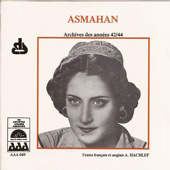 Asmahan, also known as Amal Al Atrache, was born in 1918, the only daughter among four children, well-heeled. She lived in Lebanon until she was 2, then moved on to Demergi, Turkey, where her father served as governor. By the age of 6, the young aristocrat lost her father and the family moved to Egypt; fortune was lost and hardships endured. To make ends meet, her mother sang at private social functions. Her brother became the renowned vocalist Farid El Atrache. Amal, raised on European music, incorporated Arabic traditions and created her own sound. After Farid hit it big on Egypt's national radio, Amal was discovered by Mouhammad Al Qasabji, who crowned her Asmahan. Collaborations include Kassabgi, Riad Sombati, and Abdelwahab. Asmahan's untimely death as a result of a car accident in 1944 remains an unsolved mystery of WWII. Discover Asmahan with "Ya Dirati Idi Fi Idek," from the Archives Des Années 1942/1944 (du Film "Intissar Echabab" / Avec Farid ElAtrache).
Buy: iTunes.com
Genre: World
Artist: Asmahan
Song: Ya Dirati Idi Fi Idek
Album: Archives Des Années 1942/1944 (du Film "Intissar Echabab" / Avec Farid ElAtrache)
Sonny Boy Williamson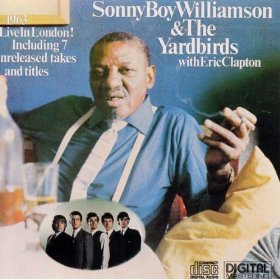 Blues-harp luminary Sonny Boy Williamson II was born Aleck Miller around the turn of the 20th century in northern Mississippi. Self-taught blues-harpist Sonny Boy was playing and singing in church by his teens. In the 1930s, Williamson hit the Delta's juke joints, and by 1941 he was a regular on radio's King Biscuit Time in Arkansas. In the late '40s, while staying with his brother-in-law Howlin' Wolf, Williamson hosted his own radio program. By the mid-'50s, he recorded for Chess Records in Chicago, paving the way for highly influential tours of Europe in the early '60s. Collaborations include Robert Johnson, Elmore James, Baby Boy Warren, Eric Burdon, Eric Clapton, The Yardbirds, Robbie Robertson, and Jimmy Page. Williamson passed in 1965. Remember this Blues Foundation Hall of Famer with "Mister Downchild," from the classic 1963 Sonny Boy Williamson & The Yardbirds Live In London.
Buy: Amazon.com
Genre: Blues
Artist: Sonny Boy Williamson
Song: Mister Downchild
Album: Sonny Boy Williamson & The Yardbirds Live In London
Wanda Jackson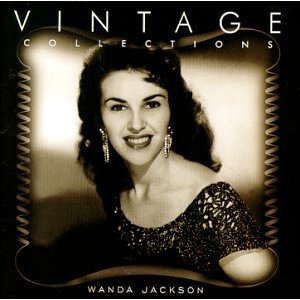 Rockabilly-country empress Wanda Jackson was born in Oklahoma, the daughter of a country-singing father. With the Great Depression in full swing, her family relocated to California, where Wanda picked up piano and guitar. By her preteens, back in Oklahoma, Wanda won a daily radio spot on KLPR. Soon after, she recorded a duet with Billy Gray for Decca, it hit big, and she inked her first deal while still in high school. After graduating, she took to the road, sharing the bill with Elvis. Jackson signed with Capital Records in 1956, which remained her home into the '70s, followed by the Myrrh and Word labels. Collaborations include Rosie Flores, Buck Owens, Roy Clark, and Big Al Downing. Credits include the Music Village TV show and over 30 albums. With two Grammy noms, this Rock and Roll Hall of Famer is definitely worth stockpiling. Get Jackson's classic "Right or Wrong," from her Vintage Collections 1956 to 1961 compilation.
Buy: Amazon.com
Genre: Rockabilly/Country
Artist: Wanda Jackson
Song: Right or Wrong
Album: Vintage Collections 1956 to 1961 compilation
Telekinesis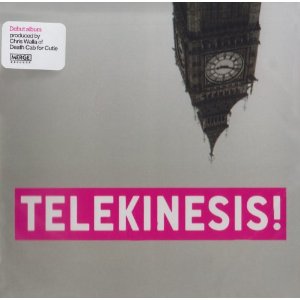 Seattle's alt-rock project Telekinesis is captained by drummer, guitarist, and singer Michael Benjamin Lerner. Guitarists Chris Staples, William Markwell, David Broecker, and Jonie Broecker (who also plays keyboards) often join Lerner on tour. Founded in the mid-aughts, Telekinesis has issued three projects to date. Check out "Calling All Doctors," from the 2009 full length Telekinesis! (Bonus Track Version), produced by Death Cab for Cutie's Chris Walla.
Buy: Amazon.com
Genre: Alternative Rock
Artist: Telekinesis
Song: Calling All Doctors
Album: Telekinesis! (Bonus Track Version)
SUBSCRIBE TO & FOLLOW ENTERTAINMENT
HuffPost Entertainment is your one-stop shop for celebrity news, hilarious late-night bits, industry and awards coverage and more — sent right to your inbox six days a week. Learn more