Jukebox The Ghost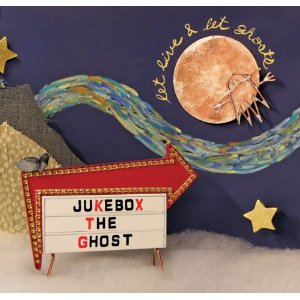 Philly-based D.C.-bred trio Jukebox The Ghost is Ben Thornewill (vocals, piano), Tommy Siegel (vocals, guitar), and Jesse Kristin (drums). Founded in the aughts, the group has opened for Ben Folds Five, Jenny Owen Youngs, and Adam Green/The Moldy Peaches. With a sophomore release coming in the fall, prepare with the very satisfying title "My Heart's the Same," from their 2008 debut Let Live & Let Ghosts.

Buy: Amazon.com
Genre: Alternative
Artist: Jukebox The Ghost
Song: My Heart's the Same
Album: Let Live & Let Ghosts
Donald Byrd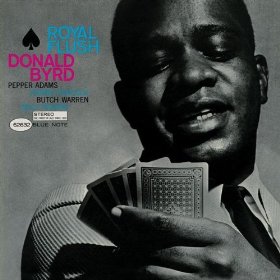 Hard-bop trumpeter extraordinaire and R&B scholar Donald Byrd was born in Detroit in December 1932. He left Wayne State University for the military, where he served in the Air Force band. Whilst earning his master's at New York's Manhattan School of Music, he recorded for the Prestige, Riverside and Blue Note labels (and later the Delmark and Columbia labels). In the mid-'50s, Byrd co-founded the Jazz Lab with saxophonist Gigi Gryce. His professorial career at Rutgers University, the Hampton Institute, and Howard University has been capped with a law degree from North Carolina Central University and a Ph.D. from Columbia Teachers College. Collaborations include Art Blakey, Joe Henderson, Bobby Hutcherson, Max Roach, Sonny Rollins, John Coltrane, and Pepper Adams. With a trove of influential beauty, put your ears on for "I'm a Fool to Want You," from his 1961 album Royal Flush.
Buy: Amazon.com
Genre: Jazz
Artist: Donald Byrd
Song: I'm a Fool to Want You
Album: Royal Flush
Sarita Montiel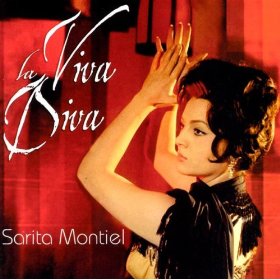 Spain's triple-threat Sarita Montiel was born in the province of Castilla-La Mancha in 1928. By her pre-teens, she won a beauty contest and was signed to a movie contract. Montiel became an international mega-star of film, song, TV, and stage. Collaborations include Gary Cooper, Burt Lancaster, Mario Lanza, Joan Fontaine, Vincent Price, Rod Steiger, Charles Bronson, Pedro Almodóvar, Luciano Pavarotti, and Charles Aznavour. Accolades include the Premio del Sindicato de Actores, the Golden Eagle Award, the Ben-Gurion Award, and the Legion of Honor medal. Credits include nearly 50 films and 40-plus recordings. Rediscover Montiel's classic 1963 recording "Solamente Una Vez" from Viva la Diva.


Buy: Amazon.com
Genre: World
Artist: Sarita Montiel
Song: Solamente Una Vez
Album: Viva la Diva
For a Minor Reflection


Reykjavik ambient-alternative state of mind For a Minor Reflection is the instrumental-based quartette comprised of guitarist Kjartan Holm, pianist/guitarist Guðfinnur Sveinsson, bassist Elvar J. Guðmundsson, and drummer Andri Freyr Þorgeirsson. Founded in the late aughts, For a Minor Reflection has already landed opening slots with Sigur Rós. Check out "Kyrrð," from their 2008 debut release Reistu Þig Við, Sólin Er Komin Á Loft.


Buy: iTunes.com
Genre: Experimental/Rock
Artist: For a Minor Reflection
Song: Kyrrð
Album: Reistu Þig Við, Sólin Er Komin Á Loft
Jose Gonzalez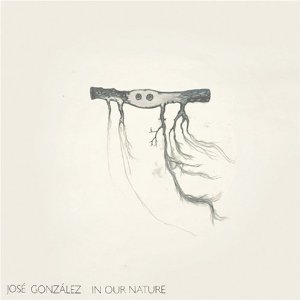 José González was born in Gothenburg, Sweden, in 1978, of Swedish and Argentinian descent. Raised in a musical home, he studied classical guitar in his teens, then moved on to punk and rock. While making his bones on the underground scene, he studied biochemistry, stopping just short of a Ph.D. In 2003, his debut album Veneer was an international hit, bringing González just about every accolade that Sweden can bestow, including the Swedish Grammy for Best New Artist and Swedish songwriter of the year from the Swedish Music Publishers Association. He's opened for such luminaries as the Dalai Lama, Arcade Fire, and Juana Molina. Discover something beautiful with "In Our Nature," from González's 2007 sophomore release In Our Nature.
Buy: Amazon.com
Genre: Singer/Songwriter
Artist: Jose Gonzalez
Song: In Our Nature
Album: In Our Nature
New Birth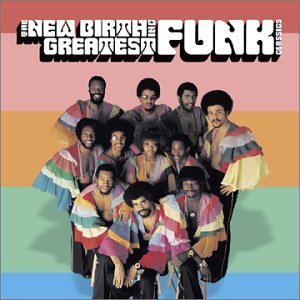 R&B-funk outfit New Birth was the invention of three members of '60s soul group The Nite-Liters: music man Vernon Bullock, songwriter/producer Harvey Fuqua, and sax player Tony Churchill. Over the course of the '70s, they would be joined by up to a 17-piece ensemble. Central lineup included brothers Leslie and Melvin Wilson, Londee Wiggins, Dawn Pree, Ann Bogan, Alan Edgar Frey, Bobby Downs, Charlie Hearndon, James Baker, Robin Russell, Robert "Lurch" Jackson, Austin Lander, Leroy Taylor, Carl McDaniel, Butch McDonald, Jerry Bell, and Johnny Graham (of Earth, Wind & Fire). The supergroup went on to record for RCA, Buddah, Warner Bros., and Ariola Records. Download the early '70s track "Con-Funk-Shun," from The New Birth Greatest Funk Classics.


Buy: Amazon.com
Genre: R&B/Soul
Artist: New Birth
Song: Con-Funk-Shun
Album: The New Birth Greatest Funk Classics
FOLLOW HUFFPOST