Daniel Bjarnason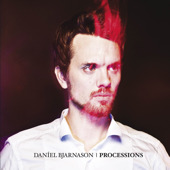 Composer/conductor/pianist Daniel Bjarnason was born in Reykjavik in 1980. He graduated cum laude in 2007 from the Freiburg University of Music. Isafold Chamber Orchestra co-founder Bjarnason's collaborations include the London Sinfonietta, the Ulster Orchestra, the Iceland Symphony Orchestra, Olof Arnalds, and Sigur Ros. Accolades include recognition by the International Rostrum of Composers in Dublin (2008), Icelandic Music Awards for Best Composer and Best Composition (2009), and a Nordic Council Music Prize nomination (2010). With three releases to collect, begin by taking "Bow to String I: 'Sorrow Conquers Happiness,'" from his 2010 rapturous Processions.
Buy: iTunes.comGenre: Classical
Song: Bow to String I: "Sorrow Conquers Happiness"
French Kicks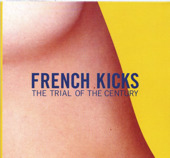 French Kicks were formed at Oberlin College in 1998 by Jamie Krents, Matthew Stinchcomb, and Nick Stumpf, propelling the early 2000s garage-rock revival. After a couple of break-ups and make-ups, the band most recently comprised Stumpf and his brother Lawrence, Josh Wise, and Aaron Thurston. French Kicks has nearly a dozen releases to date. Shared stages include The Walkmen, Josh Ritter, and Cul De Sac. Download "Following Waves," from their 2004 release The Trial of the Century.
Buy: iTunes.comGenre: Rock/Alternative
Album: The Trial of the Century
Gabriel Kahane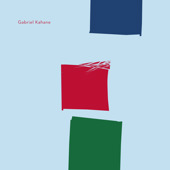 Man of many instruments and singer/composer Gabriel Kahane was born in L.A. in 1981, the son of a classical musician/conductor. Now Brooklyn-based, Kahane unites musical theater, pop, and classical in his celebrated work. The first Musical Theater Fellow of New York's Public Theater (2008), Kahane has collaborated with The Los Angeles Philharmonic, Rufus Wainwright, Sufjan Stevens, Elvis Costello, Bill Frisell, and Hilary Hahn, among others. "The Faithful," from Gabriel Kahane's 2009 LA is a worthy addition to your collection.

Buy: iTunes.comGenre: Rock
Slow Mohicans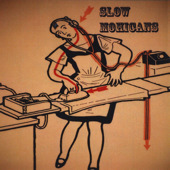 Culver City, Cali's Slow Mohicans is the brainchild of singer/songwriter Alan Jacob. Shrouded in enigmatic indie opacity, the unit has issued one eponymous release to date for the outré Skin & Barrel Music label. Get "The Oil Man," from the 2009 release Slow Mohicans.
Buy: iTunes.comGenre: Alternative
Rodrigo y Gabriela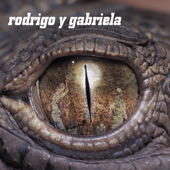 Acoustic metal-flamenco guitar duo Rodrigo y Gabriela was born in late-'90s Mexico City, where Rodrigo Sánchez (lead guitar, drums) and Gabriela Quintero (rhythm guitar) met as teens. The two took early steps together in metal band Tierra Acida. After a bit of that, they set across the pond, landing in Dublin in 1999. Some early-aughts Euro-busking in Denmark and Barcelona led them to open stages for Damien Rice back in Ireland, which became their home base in 2003. The duo has over a half-dozen releases within its trove. Get a touch of their magic with "Orion," from their 2006 Irish chart-topper Rodrigo y Gabriela.
Buy: iTunes.comGenre: World/Rock
Artist: Rodrigo y Gabriela
Album: Rodrigo y Gabriela
Stars
Stars are the Montreal-based rock quintette of Torquil Campbell (songwriter, vocals), Amy Millan (guitar, vocals), Evan Cranley (songwriter, guitar), and Chris Seligman (keyboards), with the help of Pat McGee on drumsticks whilst on the road. Founded in 1998, the ensemble has a dozen releases to date. Stars has shared stages with Coldplay and are noted contributors to Canadian indie pop-rock orchestra Broken Social Scene. Accolades include Juno and Polaris Prize nominations. Discover "The Big Fight," from their 2004 release Set Yourself on Fire.
Buy: iTunes.comGenre: Alternative
Album: Set Yourself on Fire
SUBSCRIBE TO & FOLLOW ENTERTAINMENT
HuffPost Entertainment is your one-stop shop for celebrity news, hilarious late-night bits, industry and awards coverage and more — sent right to your inbox six days a week. Learn more