Tinariwen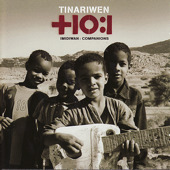 Malian
roots ensemble Tinariwen, founded in 1979,
is co-captained by vocalists/guitarists
Ibrahim Ag Alhabib ("Abaraybone")
and
Hassan Ag Touhami ("Le Lion du Desert"). Among the current members are Abdallah Ag Alhousseyni ("Catastrophe") on acoustic guitar,
the poet Mohammed Ag Itlale ("Japonais"), and
Eyadou Ag Leche on bass and calabash. T
he unit
rings a message of hope through tales of hardship and political upheaval, steeped in Tuareg
lore
of the Sahara region. Discover the Northwest African blues sound with "Enseqi Ehad Didagh," from Tinariwen's 2009 release
Imidiwan: Companions.
Buy full album!
Buy: iTunes.com

Genre: World

Artist: Tinariwen

Song: Enseqi Ehad Didagh

Album: Imidiwan: Companions
Jesca Hoop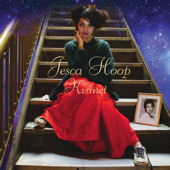 California-raised singer/songwriter Jesca Hoop was born into a musical Mormon household, one of five children.
After leaving the nest by way of Wyoming and Arizona, Hoop landed in L.A.,
where she made her bones. Championed by Tom Waits, she's collaborated/shared stages
with Polyphonic Spree, Elbow
,
Andrew Bird,
Stewart Copeland, and
Mark Knopfler, among others. H
oop's sophomore 2010 release, Hunting My Dress, produced by Tony Ber
g, is powerful and mellifluous.
Start with "Enemy," from Jesca Hoop's freshman release Kismet (2008).
Buy: iTunes.com

Genre: Alternative

Artist: Jesca Hoop

Song: Enemy

Album: Kismet
The Magic Numbers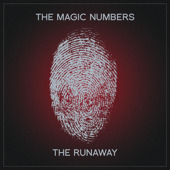 U.K. rockers The Magic Numbers are made up of two brother-sister acts, and longtime friends: Romeo and Michele Stodart and Angela and Sean Gannon. These London club favorites issued their tenderfoot release in 2004, followed by two more full lengths to date. Collaborations/shared stages include Amadou & Mariam, Travis, Ed Harcourt, Snow Patrol, The Pixies, Ben Harper, and The Strokes. Credits include The Twilight Saga: New Moon and Catch and Release soundtracks. Get to know The Magic Numbers with "Hurt So Good," from their 2010 set The Runaway--produced by Romeo Stodart and Valgeir Sigurðsson (Björk, Bonnie Prince Billy, Múm), with string arrangements by the late Robert Kirby (Nick Drake).
Buy: TheMagicNumbers.net

Genre: Rock

Artist: The Magic Numbers

Song: Hurt So Good

Album: The Runaway
Chris Letcher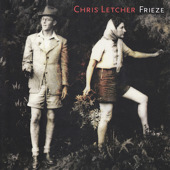 Durban, South Africa,
composer, singer, and multi-instrumentalist
Chris Letcher, now U.K. based, lives in an ethereal
region of rock. During the
mid-'90s,
Letcher made two great albums as part of his hometown's legendary über-
rock unit Urban Creep. By the early aughts, he relocated to London to study music and reset his career as a solo artist/composer. Collaborations include Dave Matthews, Xavier Rudd, and Vusi Mahlasela.
Credits include film scores for My Black Little Heart (2009) and the upcoming
Palace of Bone.
Begin your Chris Letcher collection with "Sketch," from his 2007 solo album Frieze.
Buy: iTunes.com

Genre: Alternative

Artist: Chris Letcher

Song: Sketch

Album: Frieze
Department of Eagles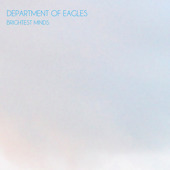 Heady rock unit

Department of Eagles was

founded at the hit of the aughts by NYU

freshmen

Daniel Rossen

(a member of Grizzly Bear) and

Fred Nicolaus

. The duo have shared songwriting, guitar, and vocals duties since their inception

. Their old school chum,

Grizzly Bear's Chris Taylor, produced and engineered Department of Eagles's 2008 project In Ear Park. Taylor also plays bass and flute on the album and often tours with Rossen and Nicolaus.

Download Department of Eagle's latest, the 2010 single "

Brightest Minds."
Buy: iTunes.com

Genre: Alternative

Artist: Department of Eagles

Song: Brightest Minds

Album: Brightest Minds-Single
Renaldo Domino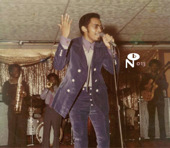 Funk/soul singer Renaldo Domino was born
Renaldo Jones on Chicago's South Side last mid-century. Nearing the age of 16, he made waves on the Windy City's soul scene, and as a senior at Calumet High School, he inked his first contract. Nicknamed "Domino" for his sweet voice, he cut a few sides for Mercury Records, then
went on to
the Twinight label. His career remains mostly a local phenom. Uncover this classic voice of soul, a talent deserving of a mainstream audience, with "Nevermore," recorded in the late '60s,
from
Eccentric Soul: Twinight's Lunar Rotation.
Buy: iTunes.com

Genre: Soul/R&B

Artist: Renaldo Domino

Song: Nevermore

Album: Eccentric Soul: Twinight's Lunar Rotation
SUBSCRIBE TO & FOLLOW ENTERTAINMENT
THE spot for your favorite fan theories and the best Netflix recs. Learn more