Ian Hunter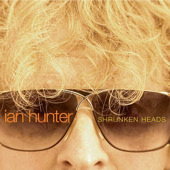 Rock legend Ian Hunter was born on England's border with Wales, at the precipice of WWII. A youthful love of Sir Norman Wisdom, Hank Marvin, Elvis, Little Richard, Jerry Lee Lewis, and Chuck Berry set Hunter's trajectory to rock-'n'-roll royalty. His genius graced The New Yardbirds and Mott The Hoople, and he's released over two dozen albums during his decades-long career. Collaborations include David Bowie, Billy Fury, Mick Ronson, and Mick Jones (The Clash). Shared stages include Roger Daltrey, Meat Loaf, and Bryan Adams. Discover Hunter's treasure "Words (Big Mouth)," from his 2007 release Shrunken Heads, with soaring guitarage by Mark Bosch.
Buy: iTunes.com
Smoke Fairies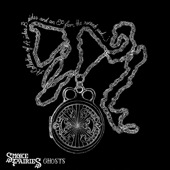 Smoke Fairies are the London-based alternative art duo comprised of Jessica Davies and Katherine Blamire. Founded in the late aughts, the unit has a handful of releases to date. Their phantasmic vocals and arrangements reel you in on their spectral riptide. Collaborations/shared stages include Bryan Ferry, Jack White,
Laura Marling
, Head, and The Handsome Family. Discover "Living With Ghosts," from Smoke Fairies' 2010 Ghosts (Bonus Track Version), and get full album.
Buy: iTunes.com
Album: Ghosts (Bonus Track Version)
Hockey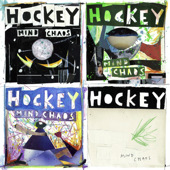 Hockey is the Portland, Oregon-based dance-rock outfit captained by singer Ben Grubin and bassist Jeremy Reynolds (a.k.a. Jerm). Founded in 2007 in college just outside of L.A., the band did some finger-bleeding before relocating to the Pacific Northwest, where they recruited drummer Anthony Stassi and guitarist Brian White, then self-produced their full-length debut for Capitol Records. Turn it up with "Curse This City," from Hockey's 2009 release Mind Chaos.
Buy: iTunes.com
Steve Barton (Translator)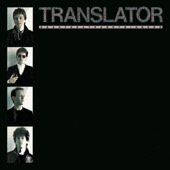 Songsmith Steve Barton was born in Los Angeles and raised on the sounds of the British Invasion. He founded Translator in the late '70s originally as a trio. By the early '80s, Columbia Records swooped in and restarted Translator as a quartette; Bob Darlington, Larry Dekker, and Dave Scheff rounded out the lineup. After issuing their David Kahne-produced debut in 1982, Translator went on to cut three more full-lengths for the label. By the '90s, Barton went solo and has since released a handful-plus of projects. Shared stages include David Bowie, X, REM, Gang of Four, Psychedelic Furs, Echo & The Bunnymen, The Bangles, John Cale, The Go-Gos, The B-52's, and The Kinks. Collaborations include Ed Stasium, John Wesley Harding, and Marvin Etzioni. Revisit Barton with "Everywhere That I'm Not," from Translator's 1982 Heartbeats and Triggers, and play it loud.
Buy: iTunes.com
Artist: Steve Barton (Translator)
Song: Everywhere That I'm Not
Album: Heartbeats and Triggers
Brendan Benson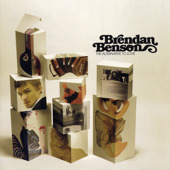 Art-rocking multi-instrumentalist Brendan Benson was born in Motor City at the open of the '70s. Now Nashville-based via California, Benson has six solo releases and two full-lengths with The Mood Elevators. Benson also co-founded quartette The Raconteurs with Jack White. Collaborations include Meg White,

Jason Falkner, Ethan James, and Ireland's Well & Goode. Download Brendan Benson's "

Flesh and Bone," from his 2005 project The Alternative to Love.
Buy: iTunes.com
Album: The Alternative to Love
Phoenix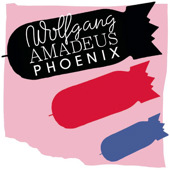 Parisian alt-rock unit Phoenix was founded at the close of the last century. The pack, friends since boyhood, first comprised Deck D'Arcy (bass), Christian Mazzalai (guitar), and Thomas Mars (vocals), later joined by Laurent Brancowitz (guitar). Past members include Thomas Bangalter and Guy-Manuel de Homem-Christo (Daft Punk). Collaborations include Air, Tony Hoffer, Philippe Zdar, and the Farrelly brothers. Film credits include Shallow Hal, Lost in Translation, and an appearance in Sofia Coppola's Marie Antoinette. Turn it up with "Armistice," from Phoenix's Grammy-winning 2009 Wolfgang Amadeus Phoenix.
Buy: iTunes.com
Album: Wolfgang Amadeus Phoenix
SUBSCRIBE TO & FOLLOW ENTERTAINMENT
HuffPost Entertainment is your one-stop shop for celebrity news, hilarious late-night bits, industry and awards coverage and more — sent right to your inbox six days a week. Learn more