Sidney Bechet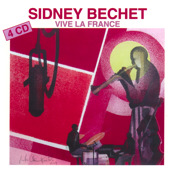 Jazz marvel Sidney Bechet was born in 1897 in New Orleans, the son of a shoemaker. Sidney discovered music at age 8, and his genius paved his trajectory to clarinet and saxophone. By Bechet's late teens, he set off to Chicago with Clarence Williams, then London with Will Marion Cook's Southern Syncopated Orchestra. While overseas, Bechet garnered the attention of Swiss conductor Ernest Ansermet, ultimately landing much of his work in Paris and London. In the '30s, Bechet founded The New Orleans Feetwarmers with trumpeter Tommy Ladnier. During the 1940s in NYC, Bechet started teaching. Next decade, he moved to France for good and racked up international hits. Collaborations include King Oliver, Louis Armstrong, Duke Ellington, Josephine Baker, Noble Sissle, and Bob Wilber. The virtuoso passed away in 1959. With a trove of classics to collect, revisit Sidney Bechet with his 1952 title "Petite Fleur," from Vive la France.
Buy: iTunes.com
The High Llamas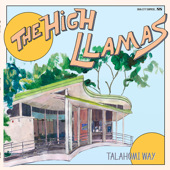 U.K. art-pop clan The High Llamas is captained by Sean O'Hagan, with co-pilots Rob Allum, Marcus Holdaway, Jon Fell, Pete Aves, and Dominic Murcott. Founded in the early '90s, the band is currently a dozen albums deep. Collaborations include Super Furry Animals, Tim Gane (Stereolab), John Bennett, and The Heavy Blinkers. Llamasound evokes the everchanging flavors of Violet Beauregarde's Wonka gum. Rediscover The High Llamas with "Fly Baby Fly," from their 2011 release Talahomi Way.
Buy: iTunes.com
Marnie Stern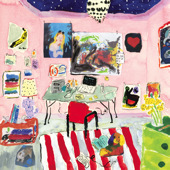 Droves are taking notice of guitar deity singer/songwriter Marnie Stern. The New York City-based songstress has been bleeding her fingers and her heart for a decade plus, with three solo releases since 2007. Now she is catching all the ears--praise is much deserved. Start your Marnie Stern collection with "The Things You Notice," from her 2010 release Marnie Stern--soul melting. Buy full album.
Buy: iTunes.com
Song: The Things You Notice
The Elected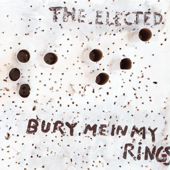 SoCal alt-pop unit The Elected is the brainchild of San Diego native guitarist/songwriter Blake Sennett (of Rilo Kiley distinction). A revolving cast, including drummer Jason Boesel and multi-instrumentalist Mike Bloom, rounds out the lineup. Founded in the early aughts, The Elected has issued three releases to date, the latest with Sennett pulling double duty as producer and Mike Mogis (Bright Eyes) guest-starring. Download "Go for the Throat," from The Elected's 2011 project Bury Me in My Rings.
Buy: iTunes.com
Album: Bury Me in My Rings
Eddy Arnold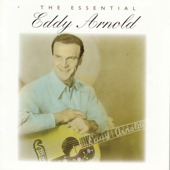 Country crooner Eddy Arnold was born in Henderson, Tennessee, in 1918, son of a sharecropper. At the age of 7, Eddy picked up the guitar, and by his teens, "the Tennessee Plowboy" was a regular on the local club circuit and radio. In 1943, Arnold became a member of the Grand Ole Opry. The next year, championed by RCA executive Steve Sholes, Arnold released his first vinyl, produced by Chet Atkins. Collaborations include Colonel Tom Parker, LeAnn Rimes, and Jim Reeves. With 85 million records sold,

this Country Music Hall of Famer's credits comprise

countless chart-toppers, The Eddy Arnold Show,

and a host of films. Accolades include

the Country Music Association's first Entertainer of the Year award, the Grammy Hall of Fame, and the National Medal of Arts. This country royal passed away in 2008, just shy of his 90th birthday. With seven decades of classics to collect, remember Eddy Arnold with his 1949 title "Don't Rob Another Man's Castle," from The Essential Eddy Arnold.
Buy: iTunes.com
Song: Don't Rob Another Man's Castle
Album: The Essential Eddy Arnold
Bad Books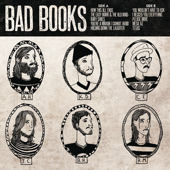 Rock ensemble Bad Books began with the collaboration of folk musician Kevin Devine and indie-rock vocalist/guitarist Andy Hull of Manchester Orchestra during a 2008 tour. By 2010, Bad Books went on display with the addition of M.O. talents Robert McDowell (guitar), Chris Freeman (keyboards), and Jonathan Corley (bass), along with Ben Homola (drums). Collective collaborations include Dead Confederate, Chris Bracco (Goddamn Band), Gobotron, and Right Away. Discover Bad Books with "How This All Ends," from their 2010 debut project Bad Books.
Buy: iTunes.com
SUBSCRIBE TO & FOLLOW ENTERTAINMENT
HuffPost Entertainment is your one-stop shop for celebrity news, hilarious late-night bits, industry and awards coverage and more — sent right to your inbox six days a week. Learn more