Luiz Henrique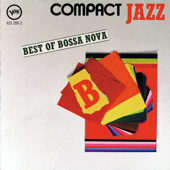 '60s Brasil crooner/guitarist and composer extraordinaire Luiz Henrique was born in 1938. A proud Manezinho (descendant of Portuguese Azores Islanders) with seven sisters, Henrique cut his teeth in local radio before launching his 1961 debut into the heart of the bossa nova explosion. Following his 1963 release, he relocated Stateside and recorded with Oscar Brown Jr. Henrique's 1967 Verve solo project Barra Limpa became an instant classic. His works have been covered by icons Nancy Wilson, Harry Belafonte, and Liza Minnelli. Collaborations include Bobby Hackett, Billy Butterfield, Walter Wanderley, Sergio Mendes, Stan Getz, João Gilberto, Airto Moreira, Herbie Mann, and J.T. Meirelles. Tragically, this profound genius passed away in a car accident in 1985 at the too-young age of 46. With a handful of rare of treasures to collect, remember the brilliance of Luiz Henrique with his 1967 "Mas Que Nada," from the Compact Jazz: Best of Bossa Nova collection.
Buy: iTunes.com
Album: Compact Jazz: Best of Bossa Nova
Hjaltalín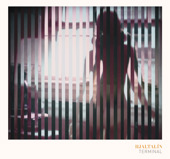 Icelandic art-pop ensemble Hjaltalín was founded in 2004. Its lineup comprises Axel Haraldsson (drums), Guðmundur Óskar Guðmundsson (bass), Hjörtur Ingvi Jóhannsson (keyboard), Högni Egilsson, (vocals, guitar), Rebekka Bryndís Björnsdóttir (bassoon), Sigríður Thorlacius (vocals), and Viktor Orri Árnason (violin). The band has issued a handful-plus of releases to date. Accolades include Icelandic Music Awards for "Best Hope" (2007) and for Album of the Year and Best Singer (Thorlacius) in 2010. Discover these artful tailors of melody and noise with "Sweet Impressions," from their 2009 project Terminal.
Buy: iTunes.com
Hanggai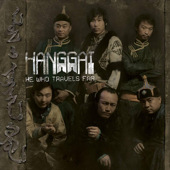 Hanggai are the supernatural rockers from Downtown Beijing and Inner Mongolia. Founded in the early aughts, the crew strikes up a chemistry of rock 'n' roll and Central Asian folk, fusing morin khuur (a horsehair fiddle) and tobshuur (lute) with electrics. Captained by lute player/(two-notes-at-once) overtone singer Ilchi, the ensemble comprises Bagen (vocals, morin khuur), Yilalata (vocals, guitars), Wu Junde (bass), and Li Zhongtao (percussion). Collaborations include Béla Fleck, The Sparrow Quartette, Robin Haller, and Matteo Scumaci. Get started with "Uruumdush (Mountain Top)," from Hanggai's 2011 project He Who Travels Far. Play it loud.
Buy: iTunes.com
Song: Uruumdush (Mountain Top)
Album: He Who Travels Far
Solomon King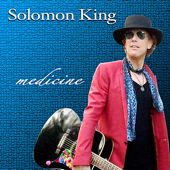 Basking in overcast memories of hard living, blues singer/guitarist Solomon King got his start in Motor City's "automobile dream factory." Chasing the blues dream, King ultimately relocated to Los Angeles. After years of finger-bleeding, King turned a corner with his 2008 debut Under The Sun--two tracks featured on HBO's beloved True Blood. His sophomore project, Medicine, produced by Marvin Etzioni, is graced by bassist Sebastian Steinberg (Soul Coughing) and drum master Don Heffington. Discover the emotionally turbulent "Trouble," from King's 2011 Medicine. This guy ain't lyin'.
Buy: iTunes.com
Song: Trouble
Apollo Sunshine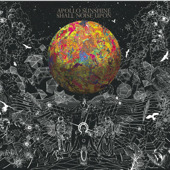 Alt-rock trio Apollo Sunshine was born in the early aughts. The unit comprises vocalists Jesse Gallagher (bass, keys) and Sam Cohen (guitars), with Jeremy Black (drums, percussion). Often in transit among Boston, San Francisco, and Brooklyn, Apollo Sunshine has released three full-lengths since inception. Discover these soundmakers' ear candy with "The Funky Chamberlain (Who Begot Who)," from their 2008 release Shall Noise Upon.
Buy: iTunes.com
Song: The Funky Chamberlain (Who Begot Who)
City and Colour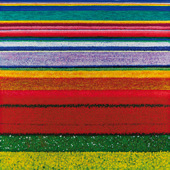 City and Colour,

founded in the early aughts

, is the brainchild and nom de plume of Canadian soundscapist/multi-instrumentalist Dallas Green (Alexisfire). Among the rotating cast are guitarist Daniel Romano, drummer Dylan Green, and bassist Scott Remila. Collaborations include Ron Sexsmith, Spencer Burton (Attack in Black), and the late producer Dan Achen. Accolades include a 2009 Juno Award for Songwriter of the Year. With over a dozen releases to date, grab ahold of "We Found Each Other in the Dark," from City and Colour's 2011 gem Little Hell, produced by Alex Newport (Death Cab For Cutie).
Buy: iTunes.com
Song: We Found Each Other in the Dark
SUBSCRIBE TO & FOLLOW ENTERTAINMENT
HuffPost Entertainment is your one-stop shop for celebrity news, hilarious late-night bits, industry and awards coverage and more — sent right to your inbox six days a week. Learn more