Bangups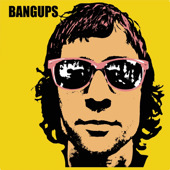 Grand Rapids, Mich.-based garage-rock unit Bangups is comprised of singer/guitarist Joey Dornbos and drummer Brent French. Founded in the late aughts, Bangups issued their seven-track debut in 2009. The duo swaggers twice its size with open-high-hat moxie, rocking out an extravagant feeling of years to burn in funland. Discover Bangups with "Keep Walking," from their 2009 "Ten Dollars an Hour." Dare we say, turn it up!
Buy: iTunes.com
Genre: Rock
Artist: Bangups
Song: "Keep Walking"
Album: "Ten Dollars an Hour"

Johnny Hodges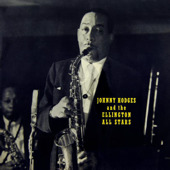 Jazz master Johnny Hodges was born in Cambridge, Mass., in 1906. Boyhood years started with drums and piano, and by his early teens the self-taught lad made alto sax his vanguard. Hodges went on to study with horn maestro Sidney Bechet. Soon after, he joined Bechet in Willie "The Lion" Smith's quartet, eventually landing at Bechet's Club Basha in Harlem. By the late '20s, Hodges signed up with the Duke Ellington Orchestra -- a tour of duty lasting almost half a century (going solo from 1951 to '55). Collaborations include Bobby Sawyer, Lloyd Scott, Billy Strayhorn, Earl "Fatha" Hines, Lawrence Welk

and

Chick Webb.

The virtuoso passed away in 1970 and leaves behind dozens of releases. Remember Johnny Hodges with "Black and Tan Fantasy," from the 1957 delight "Johnny Hodges and The Ellington All Stars."
Buy: iTunes.com
Genre: Jazz
Artist: Johnny Hodges
Song: "Black and Tan Fantasy"
Album: "Johnny Hodges and The Ellington All Stars"

A Girl Called Eddy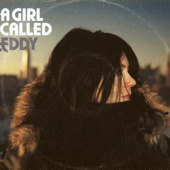 A Girl Called Eddy is New Jersey-born songstress Erin Mora
n. Making her early bones on the club circuit, Moran went on to join singer/songwriter Francis Dunnery in his Grass Virgins, touring across the pond at the turn of the millennium. Soon after, reinvigorated a
s A Girl Called Eddy, she released her freshman set in 2001. Moran caught the ear of Pulp guitarist Richard Hawley, and the veteran
produced her sophomore release. With three projects to collect, get started with "Heartache" from her 2004 album "A Girl Called Eddy." This is a beautiful voice!
Buy: iTunes.com
Genre: Alternative
Artist: A Girl Called Eddy
Song: "Heartache"
Album: "A Girl Called Eddy"

Joyce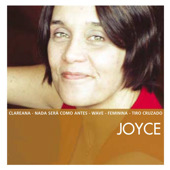 Brazilian singer/songwriter/guitarist Joyce Silveira Moreno, a.k.a. Joyce, was born in Rio de Janeiro at the close of the '40s. Sparked by her brother's musicianship and classic jazz recordings, young Joyce caught the music bug. She debuted during the '60s Bossa Nova explosion, appearing in over 30 projects to date. Her credits include film and television scores, hosting/producing TV's "Cantos do Rio," and the autobiography "Fotografei Você na Minha Rolleiflex." Collaborations include Elis Regina, Toninho Horta, Yoko Kanno, João Donato, Vinicius de Moraes and João Gilberto. Revisit Joyce with the 1971 title "Nada Sera Como Antes," from the 1997 collection "The Essential Joyce."
Buy: iTunes.com
Genre: Brazilian
Artist: Joyce
Song: "Nada Sera Como Antes"
Album: "The Essential Joyce"

Eskimo Joe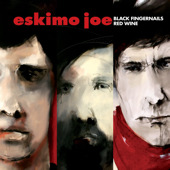 Western Australian alt-pop/rock outfit Eskimo Joe was founded in the mid-'90s. The unit comprises Kavyen Temperley (bass/vocals), Stuart MacLeod (guitar), and Joel Quartermain (guitar/drums). The band has issued five albums, going platinum many times over, netting eight ARIA Awards and three MTV Australia Awards, and earning a spot in Miley Cyrus' "The Last Song" soundtrack. Shared stages include Hoodoo Gurus, Icehouse and Coldplay. Download Eskimo Joe with "Suicide Girl," from their 2006 set "Black Fingernails, Red Wine."
Buy: iTunes.com
Genre: Rock
Artist: Eskimo Joe
Song: "Suicide Girl"
Album: "Black Fingernails, Red Wine"

Robert Ellis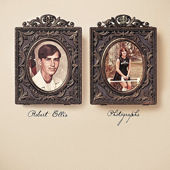 Singer/songwriter and multi-instrumentalist Robert Ellis was born in Southern Texas in 1989. Raised on the spirit of old-school country music, Ellis also graces bands The Lovely Sparrows, I Am Mesmer, Grandfather Child, Chase Hamblin and his own Robert Ellis and The Boys (with Geoffrey Muller, Will Van Horn, Ryan Chavez and Kelly Doyle). Already sounding like country pedigree, he released his solo debut in 2009. Discover this new country royal with "Friends Like Those," from Robert Ellis's 2011 sophomore project "Photographs."
Buy: iTunes.com
Genre: Country
Artist: Robert Ellis
Song: "Friends Like Those"
Album: "Photographs"