Daniel Bjarnason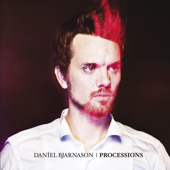 Composer/conductor/pianist Daníel Bjarnason was born in Reykjavík in 1980. He graduated cum laude in 2007 from the Freiburg University of Music. Isafold Chamber Orchestra co-founder Bjarnason's collaborations include the London Sinfonietta, the Ulster Orchestra, the Iceland Symphony Orchestra, Ólöf Arnalds, and Sigur Rós. Accolades include recognition by the International Rostrum of Composers in Dublin (2008), Icelandic Music Awards for Best Composer and Best Composition (2009), and a Nordic Council Music Prize nomination (2010). With three releases to collect, begin by taking "Bow to String I: 'Sorrow Conquers Happiness,'" from his 2010 rapturous Processions.
Buy: iTunes.com
Song: Bow to String I: "Sorrow Conquers Happiness"
Hank & Cupcakes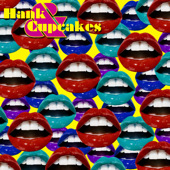 Hank & Cupcakes are super duo Ariel Scherbacovsky and Sagit Shir. Imported from Israel, the now-Brooklyn-based unit dishes up smart, savvy grooves and memorable melodies. Their sound rests on the simplicity of drum, bass, vocals, and some launch pedals. Oh and they met while serving in the

Israeli army, then tied the knot.

Play it loud with

their

electric sugar-pop

"

Ain't No Love" (Feat. Shane MauX), from the 2010 EP Hank & Cupcakes.
Buy: iTunes.com
Junior Kimbrough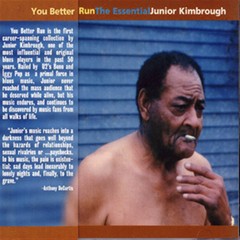 Bluesman David "Junior" Kimbrough was born in northern Mississippi in 1930, the son of sharecroppers. A self-taught guitarist, Junior quit school and entered the workforce to help his family. Only in the late '50s did Kimbrough begin to find his pla

ce in the world of music. After performing for a few years on Chicago's blues scene, Kim

brough went to Memphis to record for the Goldwax label. Disappointingly, he would not realize s

uccess

for many decades. After years of cutting sides with various labels, collaborating with R.L. Burnside, Kimbrough cut his first official full-length release at the age of 62 under the guidance of the legendary producer Robert Palmer for the Fat Possum label. In 2009, Big Legal Mess Records posthumously released Kimbrough's original Goldwax recordings. The bluesman passed away in 1998 and

leaves a treasured path. Get "Sad Days Lonely Nights,"

from the 2002 compilation You Better Run: The Essential Junior Kimbrough.
Buy: iTunes.com
Song: Sad Days Lonely Nights
Album: You Better Run: The Essential Junior Kimbrough
Pärson Sound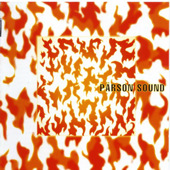 Pärson Sound is the Swedish psych-rock/jazz orchestra founded in 1967. The ensemble

stuck it out for just over a year,

recording one ahead-of-its-time collection.

In 1968, they were featured in Andy Warhol's

installation at Stockholm's Museum of Modern Art. After disbandment, the core players refreshed as International Harvester and later as Träd, Gräs & Stenar. Their sound is like a hallucinatory, melodic traffic jam. Enjoy 20 minutes and 31 seconds of "From Tunis to India in Fullmoon (On Testosterone)," from their 1967-68 Pärson Sound.
Buy: iTunes.com
Genre: Experimental/ Psychedelic Rock
Song: From Tunis to India in Fullmoon (On Testosterone)
El Rego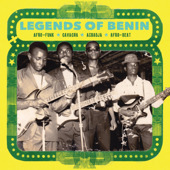 Afro-soul-funk muse Theophile Do Rego, a.k.a. El Rego, was born in Porto Novo, Benin, in 1938. Rego's family tree is rooted in West Africa's Atlantic coast. Nearing the age of 7, Theophile relocated to Dakar, and by his early teens he joined the school band on harmonica. After touring in various bands including L'Orchestre Voltaique throughout the region, Rego landed back in Benin, and by the early '60s he founded Daho Jazz, and then the Jets (later Los Paras and finally Los Commandos). El Rego's 1966 pièce de résistance ignited as El Rego et Ses Commandos, with singer Eddy Black Power at the helm. Definitely discover "E Nan Mian Nuku," from the Legends of Benin compilation.
Buy: iTunes.com
Buddy Guy

Premier Blues master Buddy Guy was born George Guy, one of five children in Lettsworth, Louisiana, in 1936 to sharecropper parents. Young George picked up his first makeshift 2-string guitar at 7, and by his late teens he moved up to the 6-string, starting his revolutionary road. In 1957, Buddy made his way to Chicago and became a staple at the legendary 708 Club. By the early '60s, Guy recorded with Muddy Waters, Howlin' Wolf, Little Walter, and Sonny Boy Williamson. He went on to record for the Delmark, Chess, Vanguard, and Silvertone labels, among others. Collaborations include The Rolling Stones, Otis Rush

,

Junior Wells, Koko Taylor, Robert Randolph, Susan Tedeschi, Derek Trucks, Carlos Santana, and John Mayer. This Rock and Roll Hall of Famer's

accolades include

5

Grammys, 23 W.C. Handy Blues Awards, the Billboard Magazine Century Award, and the Presidential National Medal of Arts. With decades of classics

to collect, start with the

1962

track "When My Left Eye Jumps," from

Buddy Guy: The Complete Chess Studio Recordings,

a must for your music library.
Buy: iTunes.com
Song: When My Left Eye Jumps
Album: Buddy Guy: The Complete Chess Studio Recordings
Asaf Avidan & The Mojos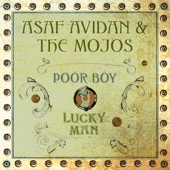 Israeli art-rocker Asaf Avidan (vocals, harmonica, guitar) was born and raised in Jerusalem. Touring as a solo act earned Avidan a loyal fan base in the early aughts, and soon after he recruited Ran Nir (bass), Yoni "Joni Snow" Sheleg (drums), Roi Peled (lead guitar), and Hadas Kleinman (cello) as bandmates. Now refreshed as Asaf Avidan & The Mojos, the unit already has some greatness to collect. Shared stages include The Gutter Twins Morrissey, Kaki King, Sondre Lerche, and The Gaslight Anthem. Discover Asaf Avidan & The Mojos with "Small Change Girl," from Poor Boy/Lucky Man and play it loud.
Buy: iTunes.com
Artist: Asaf Avidan & The Mojos
Album: Poor Boy/Lucky Man
Aleck Karis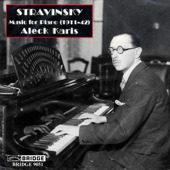 California-based classical pianist Aleck Karis was born amidst the Beat Movement. With degrees from the Manhattan School of Music and Julliard, he is a force of contemporary classical and honors the bloodline of works by Elliot Carter, John Cage, Stravinsky, Schumann, and Chopin. Karis, who moonlights with Speculum Musicae, has recorded for Deutsche Grammophon, Composers Recordings, Bridge Records, Centaur, Nonesuch, Koch International, and Tzadik. Accolades include two Fromm Foundation grants and the NEA fellowship. Get "The Five Fingers: IV. Larghetto," from the 1994 release Stravinsky: Music for Piano (1911-1942).
Buy: iTunes.com
Song: The Five Fingers: IV. Larghetto
Album: Stravinsky: Music for Piano (1911-1942)
Latin Playboys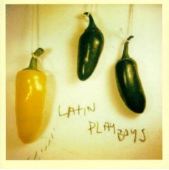 David Hidalgo and Louis Pérez (also members of the triple Grammy-winning Los Lobos) have been writing songs together since meeting at East L.A.'s Garfield High in the early '70s. Their four-decade-long partnership has proved them creative kings, fantastically finishing each other's musical sentences. As the Latin Playboys, their legion includes producers Mitchell Froom and Tchad Blake. With two inspired albums under their belt, they have recently issued the collection Unreleased Songs & Rare Recordings. But start with their mind-blowing title "Chinese Surprize," from their 1994 debut Latin Playboys, recorded old-school style on 4-track cassette.
Buy: iTunes.com
Esquivel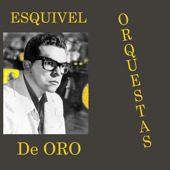 Bandleader/composer and godfather of the lounge movement Juan Garcia Esquivel was born in Mexico in 1918. Esquivel, a self-taught child prodigy, performed on radio as a pre-teen, and led a 27-piece orchestra for Mexico City's top radio station by his early 20s. In his 30s, Esquivel inked with RCA and shortly after went to Hollywood. In the late '60s, he became a Vegas magnetar with his live revue. By the close of the '70s, he went a bit underground and returned to Mexico, only to enjoy a worldwide rave revival in the early '90s. Esquivel recorded countless theme songs, soundtracks, and a trove of incidental music (used in over 100 TV shows). Credits include: The Big Lebowski, Four Rooms, Beavis and Butt-Head Do America, McHale's Navy, Kojak and his legendary three-second Universal Studios soundmark. The maestro of cool died in 2002. Rediscover Esquivel with "Johnson Rag," from Esquivel Orquestas de Oro.
Buy: iTunes.com
Album: Esquivel Orquestas de Oro
SUBSCRIBE TO & FOLLOW ENTERTAINMENT
HuffPost Entertainment is your one-stop shop for celebrity news, hilarious late-night bits, industry and awards coverage and more — sent right to your inbox six days a week. Learn more