22-20s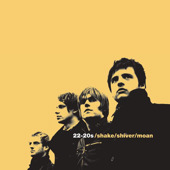 Brit-rock pack 22-20s were founded in 2002. Lineup comprises Martin Trimble (vocals/guitar), Glen Bartup (bass), James Irving (drums), and Dan Hare (guitar). (Keyboardist Charly Coombes records with 22-20s on occasion). In 2003, the band issued their 6-track debut, and at mid-decade they released their freshman full-length. In 2006, the outfit disbanded, but by the late aughts, 22-20s reunited. Shared stages include Graham Coxon,

Supergrass

, Jet, and Kings of Leon. Check out "Shake, Shiver and Moan," from

22-20s' 2010 project Shake/Shiver/Moan. Play it loud!
Buy: iTunes.com

Song: Shake, Shiver and Moan
Issa Bagayogo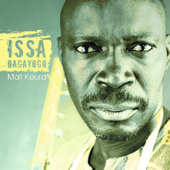 Multi-instrumentalist/baritone singer Issa Bagayogo was born in Mali in 1961. As a young boy, he took up the ngoni (a.k.a. West African lute). After playing the circuit as a young man, Bagayogo went off track for a few lost years, but regained his verve with joie de forte in the late '90s. To date, Bagayogo has amassed a collection of four well-received worldwide releases. Collaborations include Ba Diallo, Pascale Hubert (of Double Nelson), Mama Sissoko, and Adama Diarra. Rediscover Issa Bagayogo with "Poye," from his 2008 project Mali Koura.
Buy: iTunes.com
Eddie Condon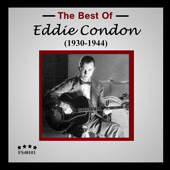 Dixieland bandleader Eddie Condon was born in Indiana in 1905. By the age of 17, the multi-instrumentalist (banjo, guitar, ukulele, piano) went pro. Nearing the close of the Roaring '20s, Condon landed on New York's music scene, by way of his early beginnings in Chicago. After becoming a staple at the legendary jazz hall Nick's, he hit his stride, cutting wax and making a name for himself. By the mid-'40s, Condon opened his eponymous Greenwich Village jazz hub, which remained a happening for two-plus decades. Collaborations include Bix Beiderbecke, Fats Waller, Louis Armstrong, and Red Nichols. With a treasure trove of recordings to collect, revisit this jazz icon with "Nobody Knows You When You're Down and Out," from his live-recording set The Best of Eddie Condon (1930-1944).
Buy: iTunes.com

Song: Nobody Knows You When You're Down and Out

Album: The Best of Eddie Condon (1930-1944) [Live]
Young The Giant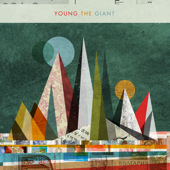 Art-rock quintette Young The Giant was founded in Irvine, California, in the mid-aughts originally as The Jakes. Refreshed in 2009 as Young The Giant, the current lineup comprises Sameer Gadhia (vocals, percussion), Jacob Tilley (guitar), Eric Cannata (guitar), Payam Doostzadeh (bass), and François Comtois (drums). Magic moments include The Real World: Brooklyn, American Idol, Jools Holland's Later, and Jimmy Kimmel Live. Shared stages include Iron & Wine, The Antlers, and Neon Trees. Discover Young The Giant's "Islands," from their 2011 debut Young the Giant (Special Edition). Turn it up!
Buy: iTunes.com

Album: Young The Giant (Special Edition)
The Caravans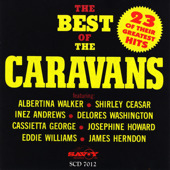 Chicago gospel outfit The Caravans were founded in 1947 as Robert Anderson & His Gospel Caravan. In the early '50s, with Albertina Walker at the helm, The Caravans were revived. At the hit of the '60s, the ensemble hit a high note, launching the solo careers of Shirley Caesar, Inez Andrews, Bessie Griffin, and James Cleveland. Through the decades, Josephine Howard, Cassietta George, Eddie Williams, Nellie Grace Daniels, James Herndon, Dorothy Norwood, Ora Lee Hopkins, and Elyse Yancey would grace the choir. Rediscover the spirit with "I Won't Be Back," from their 1977 collection The Best of the Caravans.
Buy: iTunes.com

Album: The Best of the Caravans
Middle Brother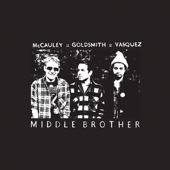 Middle Brother is the Americana-rock trinity comprised of songwriters John McCauley (Deer Tick), Taylor Goldsmith (Dawes), and Matthew Vasquez (Delta Spirit). Founded near the close of the aughts, the outfit released their debut in 2011. Highlights include South by Southwest, Newport Folk Festival, and TV's Damages. Their ear set conjures up an impulse witty and bittersweet. Discover Middle Brother with "Theater," from their freshman project Middle Brother.
Buy: iTunes.com
FOLLOW HUFFPOST