Matthew Good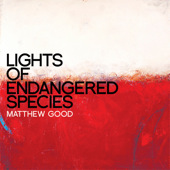 Canadian singer/songwriter and multi-instrumentalist Matthew Good was born in British Columbia during the Pierre Trudeau era. Good made his early footprint founding his Matthew Good Band in mid-'90s Vancouver, racking up laurels and Junos. By 2003 and crisply solo, Good issued his debut to similar acclaim.

Travel into Matthew Good's dimension with

"Zero Orchestra," from his 2011 project Lights of Endangered Species, with its marks of beauty and divine detail

--

sublime. Buy full album!
Buy: iTunes.com

Album: Lights of Endangered Species
Mount Kimbie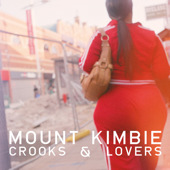 Mount Kimbie comprises the electro/ambient everything-but-the-kitchen-sink pairing of Dominic Maker and Kai Campos. Founded in 2008 across the pond, the duo started to create at London's South Bank University. Mount Kimbie issued its freshman set in 2009 and boasts a handful-plus of releases and appearances on various compilations. Collaborations/shared stages include Daedelus, Jamie Woon, The Big Pink, Foals, and James Blake. Check out Mount Kimbie's "Adriatic," from their 2010 sophomore release Crooks & Lovers--sounds like a translucent dream.
Buy: iTunes.com
Return to Forever Featuring Chick Corea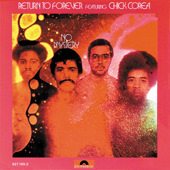 NYC jazz outfit Return to Forever was founded in the early '70s. Captained by keyboardist Chick Corea

, the ensemble's

rotating cast has included luminaries Stanley Clarke (bass), Lenny White (drums), Frank Gambale (guitar), Jean-Luc Pont

y

(violinist), Al Di Meola (guitar), Joe Farrell (sax, flute), Mingo Lewis (percussion), Bill Connors (guitar),

Flora Purim (vo

calist), A

irto Moreira (percussion), Steve Gadd (drums), and Earl Klugh (guitar). Despite a premature breakup in 1977, the Grammy-winning soundsmiths reassembled many times over, issuing a dozen-plus full-lengths to date. Rediscover "Interplay," from Return to Forever's mid-'70s fusion classic No Mystery.
Buy: iTunes.com

Artist: Return to Forever Featuring Chick Corea
Bessie Jones & Group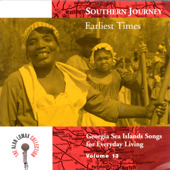 Spiritual singer Bessie Jones was born in Georgia in 1902. Early music memories began with the songs of her grandfather, a former slave. As a young adult, Jones relocated to the Georgia Sea Islands, where slaves from both the Bahamas and the Deep South once took refuge. During the Great Depression, Jones fused her American folk roots with Bahamian sounds and founded the Georgia Sea Island Singers. By the late '50s, music historian Alan Lomax brought Jones to the fore. She went on to record several sides over the years and also published a children's book based on her girlhood. In 1982, Jones was honored with the National Heritage Fellowship from the National Endowment for the Arts. The songbird passed away in 1984. Remember Bessie Jones with "Union," from The Alan Lomax Collection: Southern Journey, Vol. 13-Earliest Times.
Buy: iTunes.com

Genre: Christian & Gospel

Artist: Bessie Jones & Group

Album: The Alan Lomax Collection: Southern Journey, Vol. 13-Earliest Times
Koop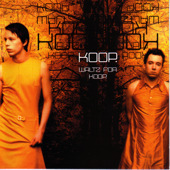 Electro-jazz duo Koop was founded in Uppsala, Sweden, in the late '90s. Now Stockholm-based, the programmers/multi-instrumentalists Magnus Zingmark and Oscar Simonsson have issued four full-lengths to date. Collaborations include Yukimi Nagano, Ane Brun, Hilde Louise Asbj

ø

rnsen, Rob Gallagher, and Mikael Sundin. Highlights include a 2003 Swedish Grammy Award, a featured track on So You Think You Can Dance, and a spot for Coca-Cola. Discover "Waltz for Koop," from Koop's 2001 release Waltz for Koop.
Buy: iTunes.com
Mason Jennings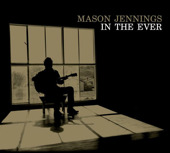 Singer/songwriter Mason Jennings was born in Hawaii during the Ford administration.The Jennings family relocated to Pennsylvania, and by his tweens, Mason took up guitar. As a lad, he set off to Minneapolis to follow his fate. After releasing his self-produced freshman set in 1997, Jennings's path was realized, and he's since issued 10-plus projects and counting. Collaborations/shared stages include Noah Georgeson, Jack Johnson, Modest Mouse, Guster, Alexi Murdoch, and Haley Bonar. Discover "Something About Your Love," from Mason Jennings's 2008 In the Ever (Bonus Track Version). This starburst delivery rings with a dirt-road longing.
Buy: iTunes.com

Song: Something About Your Love

Album: In the Ever (Bonus Track Version)
FOLLOW HUFFPOST