Brenda Lee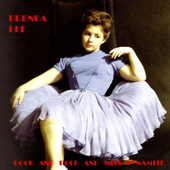 Le

gendary country-billy paragon Brenda Lee was born Brenda Mae Tarpley in the mid-'40s

,

one of three children

,

in Atlanta. Young Brenda's genius set her trajectory at the tender age of 5, when she won a talent contest, resulting in radio spots and local TV ap

pearances. Upon the accidental death of her father, 9-year-old Brenda became the klondike of hope for the family, landing as a regular on TV's Ozark Jubilee in the mid-'50s. She went on to grace the

Grand Ole Opry

and

Ryman Auditorium, and shared stages with Elvis Presley, The Beatles, Duane Eddy, and Patsy Cline. Collaborations include Owen Bradley, Grady Martin, Hank Garland, and Floyd

Cramer. Highlights include a Royal Command Performance for Queen Elizabeth in 1964, four Grammy nominations, films Two Little Bears and Smokey and the Bandit 2, five Edison Awards (Dutch Grammy

equivalent

),

four NARM Awards, a National Academy of Recording Arts a

nd Sciences Award, and induction into the Rock and Roll and Country Music Halls of Fame. Revisit this behemoth of chart-toppers with the 1961 title "Some People," from Rock and Roll and Miss Dynamite.
Buy: iTunes.com
Album: Rock and Roll and Miss Dynamite
Tony Allen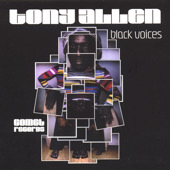 Afrobeat vanguard co

mposer/multi-talent Tony Allen was born in Lagos, Nigeria, in 1940

. Raised

in a musical family,

the

self-taught drummer

set fire to the Afrobeat movement with Fela Kuti in the early '60s, first as the Fela Ransome-Kuti Jazz Quartet, then as Koola L

obitos (later Afrika 70). By 1975, Allen released his freshman solo project back

ed by Afrika 70 and produced by Kuti. Over the next the decade, he founded Tony Allen & Th

e Afro Messengers, captained the NEPA (Never Expect Power Always) collective

among others,

and made Paris his home via London. Collaborations include Sir Victor Olaiya, Martin Meissonnier, King Sunny Ade, Roy Ayers, Ray Lema &

Manu Dibango

, Sébastien Tellier, Baaba Maal, Charlotte Gainsbourg, Air,

and Jarvis Cocker. Credits include a nomination for the BBC Radio

3 World Music Awards and dozens of releases. Download "Ariya,"

from Tony Allen's 1999 album Black Voices.

Buy: iTunes.com
Gomez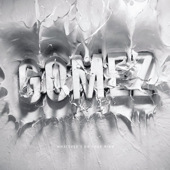 Thumbprint Brit-rock collective Gomez was founded in Southport, England, in the thick of the '90s. The ensemble comprises three lead vocalists, Ian Ball (guitar), Tom Gray (guitar, keys), and Ben Ottewell (guitar), with Paul Blackburn (bass) and Olly Peacock (drums, electronics) rounding out the lineup. The band, now divided across the pond and throughout the States, has issued seven albums to date. Collaborations/shared stages include Tchad Blake, Eagle-Eye Cherry, Ken Nelson, Brian Deck, Amy Millan, Ben Kweller, Pearl Jam, and The Dave Matthews Band. Magic moments include a 1998 Mercury Music Prize and featured tracks on Grey's Anatomy, House, and Bones. Get "The Place and the People," from their 2011 project Whatever's On Your Mind. Everything Gomez is eartime well spent.
Buy: iTunes.com
Song: The Place and the People
Album: Whatever's On Your Mind
KaiserCartel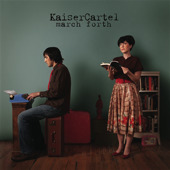 The Brooklyn art-alt outfit KaiserCartel comprises singer/songwriters and

multi-instrumentalists

Courtney Kaiser (

John Mellencamp expat)

and Benjamin Cartel. Combining their solo efforts in 2004, the duo went on to release their debut in 2008. Collaborations/shared stages include

Margot and the Nuclear So and So's, Carrie Rodriguez, and Matt Hales (a.k.a. Aqualung).

Highlights include

a Best Music Video Award at the Coney Island Film F

estival

and features on

TV's Exiled, Alter-Eco, Bored to Death, and Private Practice. Discover KaiserCartel with "Oh No," from their freshman release March Forth.
Buy: iTunes.com
Crooked Still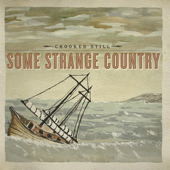 Country-elegant quintette Crooked Still was founded in Boston in the mid-aughts. The current lineup comprises vocalist Aoife O'Donovan, Corey DiMario (bass), Gregory Liszt (banjo), Brittany Haas (fiddle), and Tristan Clarridge (cello). The folk-bluegrass ensemble's fifth release, Some Strange Country, was

p

roduced under the guidance of Gary Paczosa (Alison Krauss & Union Station, Tim O'Brien, Dolly Parton). This 13-track, easy-on-the-ears collection is graced by Ricky Skaggs, Tim O'Brien, Sarah Jarosz, and Annalisa Tornfelt. Download "The Golden Vanity," from Crooked Still's 2010 project Some Strange Country--crystalline.
Buy: iTunes.com
Album: Some Strange Country
Jack Beaver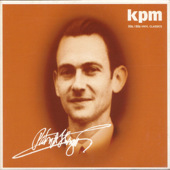 British film composer/pianist Jack Beaver was born just before the turn of the 20th century in London. After tenderfoot dues-paying, Beaver got his jumpstart with Gaumont-British Studios in the '30s. By the next decade, Warner Bros. contracted Beaver to man Teddington Studios's music division. Despite three decades and a near-70 scores to his name,

Beaver was often uncredited.

His rich oeuvre includes

three Alfred Hitchcock films (international hit The Thirty-Nine Steps, Sabotage, and Young and Innocent), The Hasty Heart, The Prime Minister, It Happened Here (a posthumous release), and The Night Invader. Jack Beaver passed away in 1963; rediscover this erstwhile master with "The Iron Hand," from the '50s and '60s Vinyl Classics collection.
Buy: iTunes.com
Album: '50s and '60s Vinyl Classics
SUBSCRIBE TO & FOLLOW ENTERTAINMENT
HuffPost Entertainment is your one-stop shop for celebrity news, hilarious late-night bits, industry and awards coverage and more — sent right to your inbox six days a week. Learn more