Arvo Pärt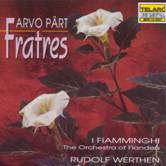 Experimental classical composer Arvo Pärt was born in Estonia in 1935 and raised in its capital, Tallinn, where the postwar Soviet cloak veiled most outside music. By 14, Arvo was already composing. In 1958, he began nearly a decade of television and film composition for Estonian Radio. Pärt pioneered the Collage Technique, giving the art of sampling its kick-start by injecting snippets of Bach and Tchaikovsky into his pieces. Thumbprint to his sound was also tintinnabulation of the bells. Pärt's artistic well drew from Gregorian chant, Western classical, and polyphony. Accolades include the American Academy of Arts and Letters Department of Music (1996), an honorary Doctorate of Music from the University of Durham (2003), and the Léonie Sonning Music Prize (2008). Start with the magnificence of "Cantus in Memory of Benjamin Britten for Strings and One Bell," from his 1995 release Arvo Pärt: Fratres -- it's overwhelming.
Buy: iTunes
Genre: Classical
Artist: Arvo Pärt
Song: Cantus in Memory of Benjamin Britten for Strings and One Bell
Album: Arvo Pärt: Fratres
Meat Puppets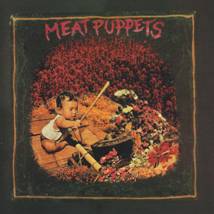 Meat Puppets is an American punk trio of underground royalty. Founded in Phoenix in 1980 by Curt Kirkwood (guitar/vocals), Cris Kirkwood (bass guitar), and Derrick Bostrom (drums), the band now features Ted Marcus on drums. After the Kirkwood brothers met Bostrom in Catholic high school, they relocated to Tempe and set up their shredding punk shop, becoming a notorious amalgam of avant-rock, punk, and blues. The band put out its first vinyl and was quickly added to the Greg Ginn's SST Records, where they recorded released their first full-length album. The Meat Puppets have unleashed 14 albums to date. Collaborations include Nirvana and Black Flag. Download the rebellious title "Walking Boss," from their 1982 release Meat Puppets. Currently on tour.
Buy: iTunes
Genre: Punk
Artist: Meat Puppets
Song: Walking Boss
Album: Meat Puppets
Tour: Visit
Toumani Diabaté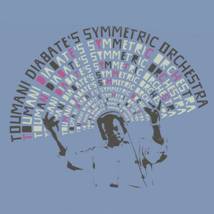 Malian koraist and composer Toumani Diabaté hails from centuries of griots. Born in Bamanko in 1965, Toumani picked up the kora at the age of 5 and taught himself to play. By 19, he was performing with legendary West African chanteuse Kandia Kouyate. Diabaté's trademark "jugalbandi" is best described as the conversation of two instruments. He has graced the stages of Carnegie Hall, Glastonbury Festival, Nice Jazz Festival, and Montreal Jazz Festival. Collaborations include Björk, Ketama, and Ry Cooder. The UNESCO prize winner also has been awarded the Zyriab des Virtuoses and a Grammy in 2005 for Best Traditional World Music Album, In the Heart of The Moon, along with Ali Farka Touré. Download "Mali Sadio," from Diabaté's 2006 release with his Symmetric Orchestra, Boulevard de L'Indépendance. Currently touring.
Buy: iTunes
Genre: World
Artist: Toumani Diabaté
Song: Mali Sadio
Album: Boulevard de L'Indépendance
Tour: Visit
Anubian Lights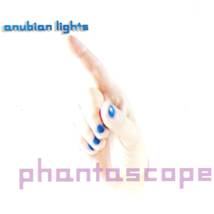 Anubian Lights is the Los Angeles-based space rock duo/gentlemen of new invention founded in the early '90s by Tommy Greñas and Len Del Rio. After registering successful solo projects, the two joined forces and have released a half-dozen-plus recordings to date. Collaborations include Lydia Lunch and Nik Turner (Hawkwind). Anubian Lights has no lack of imagination, and its after-effect leaves the brain full, so blow your mind with "Wild Winter" featuring Adele Bertei on vocals, from the 2005 release Phantascope.
Buy: iTunes
Genre: Electronica
Artist: Anubian Lights
Song: Wild Winter
Album: Phantascope
Bad Livers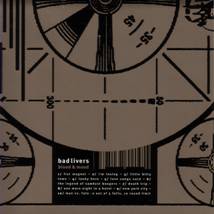 Bad Livers, the Austin-based punk-grass multi-instrumentalist duo of Danny Barnes and Mark Rubin, was founded in 1990. After miles of finger-bleeding together on Austin's music scene, Rubin was hired as music supervisor for Richard Linklater's 1998 film The Newton Boys, and Barnes composed the score. Combined collaborations include the Seattle Symphony, Lloyd Maines, Butthole Surfers, Ridgetop Syncopators, Bill Frisell, Government Mule, and Dave Matthews. The unit has recorded 8 albums to date, and most recently, their music has been featured on HBO's True Blood. Download "Fist Magnet," from Bad Liver's 2000 release Blood and Mood, and play it loud.
Buy: iTunes
Genre: Blues/Punk
Artist: Bad Livers
Song: Fist Magnet
Album: Blood and Mood
The Big Pink


The Big Pink is the U.K.-based duo of Milo Cordell and Robbie Furze. Founded in the mid-aughts, the band has just released its debut full length. Recorded at New York's legendary Electric Lady Studios, the album's 13 tracks are smothered in new-haircut-cool electro-dance/punk-rock abandon. Support tours and collaborations include Alec Empire, TV on the Radio, and Klaxons. Start with "Dominos," included in their new release A Brief History of Love. Currently on tour.
Buy: iTunes
Genre: Rock
Artist: The Big Pink
Song: Dominos
Album: A Brief History of Love
Tour: Visit
SUBSCRIBE TO & FOLLOW ENTERTAINMENT
THE spot for your favorite fan theories and the best Netflix recs. Learn more