THE BLOG
Dog Ears Music: Volume Ninety-Six
Buddy & Julie Miller


Grammy nominated Nashville-based husband-and-wife roots-rockers/songwriters Buddy & Julie Miller whipped up some magic to relish this year. Buddy's masterful multi-instrumentalism and Julie's sugar-cutting vocals ring in the truth. Collective accolades include over half a dozen Americana Music Awards. Combined collaborations include Victoria Williams, Emmylou Harris, Alison Krauss, Robert Plant, Steve Earle, Lucinda Williams, Duane Jarvis, Jim Lauderdale, and Patty Griffin. Penned titles have been graced by Lee Ann Womack, Brooks & Dunn, and The Dixie Chicks. A Mount Everest of analog charm and soul to be found here. Start with "Gasoline and Matches," from their 2009 release Written in Chalk. Buy full album.
Buy: iTunes
Genre: Americana
Artist: Buddy & Julie Miller
Song: Gasoline and Matches
Album: Written in Chalk
The Books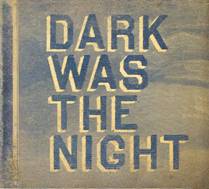 The Books are the Massachusetts/New York-based experimental rock duo of cellist Paul de Jong and guitarist/vocalist Nick Zammuto. Founded in 2000, The Books are brimming with poetry and clever darkness wrapped inside a great sense of humor. Collaborations include Scott Herren of Prefuse 73. In addition to delivering three CDs and a dozen-plus videos to date, this adventurous and artful unit produces sound sculptures. Their highly inventive website is a mind opener. Start with "Cello Song" (featuring José Gonzalez), from the 2009 collection Dark Was the Night.
Buy: iTunes
Genre: Experimental Rock
Artist: The Books
Song: Cello Song
Album: Dark Was the Night
Laurie Anderson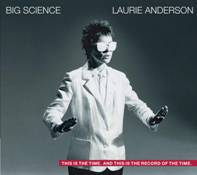 Visionary multi-media empress and instrumentalist Laurie Anderson was born in the Midwest in the postwar baby boom. A top Barnard grad, Anderson went on to earn an MFA from Columbia University. Making her bones on New York's avant-music scene in the '70s, Anderson has released a cornucopia of projects to worldwide acclaim. Collaborations include William Burroughs, Peter Gabriel, Wim Wenders, Jonathan Demme, Nona Hendryx, Brian Eno, and Lou Reed. Accolades and awards include Guggenheim and NEA grants, the 2001 Tenco Prize, the 2001 Deutsche Schallplatten, and the 2007 Gish Prize. Anderson's influence runs deep in today's pop culture and her trove of treasure is electrifying and evolutionary. Start with her groundbreaking title "O Superman," from her 1982 release Big Science.

Buy: iTunes
Genre: Art Rock
Artist: Laurie Anderson
Song: O Superman
Album: Big Science
Mayer Hawthorne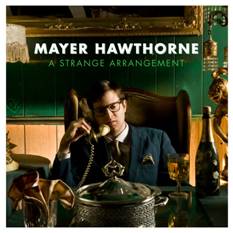 Los Angeles-based soul revivalist Mayer Hawthorne was born on the cusp of the '80s in Ann Arbor, Michigan, and raised on the wonderment of Detroit radio. As a young boy, he took to many instruments but never to singing. Singing found him. After cutting his musical teeth, Hawthorne released his first solo effort for Stones Throw Records in 2008. (He also performs in the hip-hop world as "Haircut.") Hawthorne's new old-school take is worth the memory on your computer box. Start with "Make Her Mine," from his 2009 release A Strange Arrangement.

Buy: iTunes
Genre: Soul
Artist: Mayer Hawthorne
Song: Make Her Mine
Album: A Strange Arrangement
Tour: Visit
YACHT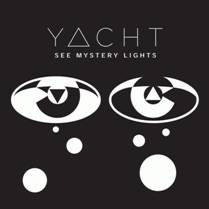 YACHT is the Portland, Oregon-based crafty electro-rock twosome of Jona Bechtolt
 and Claire L. Evans. Founded in the early aughts, this unit lives by its own transcendent philosophy. Credits include shared stages with The Breeders and Yeah Yeah Yeahs along with performance installations at New York's P.S. 1 Contemporary Art Center and Portland's Institute for Contemporary Art. Collaborations include Devendra Banhart and Architecture in Helsinki. With a handful-plus of releases to collect, start with the effervescent "Summer Song," from YACHT's 2009 release See Mystery Lights.
Buy: iTunes
Genre: Electronica
Artist: YACHT
Song: Summer Song
Album: See Mystery Lights
Tour: Visit
Buddy Guy


Premier Blues master Buddy Guy was born George Guy, one of five children in Lettsworth, Louisiana, in 1936 to sharecropper parents. Young George picked up his first makeshift 2-string guitar at 7, and by his late teens he moved up to the 6-string, starting his revolutionary road. In 1957, Buddy made his way to Chicago and became a staple at the legendary 708 Club. By the early '60s, Guy recorded with Muddy Waters, Howlin' Wolf, Little Walter, and Sonny Boy Williamson. He went on to record for the Delmark, Chess, Vanguard, and Silvertone labels, among others. Collaborations include The Rolling Stones, Otis Rush, Junior Wells, Koko Taylor, Robert Randolph, Susan Tedeschi, Derek Trucks, Carlos Santana, and John Mayer. This Rock and Roll Hall of Famer's accolades include 5 Grammys, 23 W.C. Handy Blues Awards, the Billboard Magazine Century Award, and the Presidential National Medal of Arts. With decades of classics to collect, start with the 1962 track "When My Left Eye Jumps," from Buddy Guy: The Complete Chess Studio Recordings, a must for your music library.

Buy: iTunes
Genre: Blues
Artist: Buddy Guy
Song: When My Left Eye Jumps
Album: Buddy Guy: The Complete Chess Studio Recordings
Tour: Visit