Dirty Projectors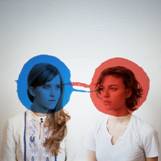 Brooklyn-based experimental art-rock unit Dirty Projectors, founded in the early aughts, is headed by musical director Dave Longstreth. The ensemble exists as an ever-evolving carousel of musical muses. Current lineup includes Amber Coffman (vocals, guitar), Brian Mcomber (drums), Nat Baldwin (bass), Haley Dekle (vocals), and Angel Deradoorian (vocals, keyboard, guitar, bass). Dirty Projectors' ear-magnet way is high on imagination and morphing melodies. Start with "The Bride," from their 2009 album Bitte Orca.
Buy: Amazon.com
Genre: Experimental Rock
Artist: Dirty Projectors
Song: The Bride
Album: Bitte Orca
Luther Allison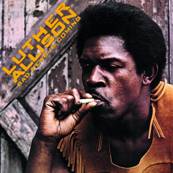 Bluesman Luther Allison was born in Arkansas in 1939, one of 15 children. By the age of 10, Luther picked up the diddley bow, and by his tweens, after relocating to Chicago, he taught himself guitar. Allison dubbed his debut band The Rolling Stones (!) but soon renamed it The Four Jivers. By the mid-'60s, Allison released his first single and went on to ink deals with Delmark, Motown, Ruf, and Alligator Records. Collaborations include Otis Rush, Freddie King, John Mayall, B.B. King, James Solberg, son Bernard Allison, and The Memphis Horns. Accolades include multiple W.C. Handy Awards. The virtuoso passed away in 1997 and leaves more than a score of albums to collect. Start with "Bad News Is Coming," from the early '70s release Bad News Is Coming.

Buy: Amazon.com
Genre: Blues
Artist: Luther Allison
Song: Bad News Is Coming
Album: Bad News Is Coming
Phosphorescent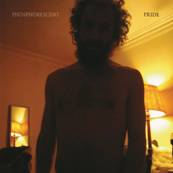 Phosphorescent is the ethereal, lush folk sound-shifter led by Athens, Georgia-raised Brooklyn import Matthew Houck. Houck played under a variety of names before settling on Phosphorescent in 2003. Five releases later, he's toured the world to critical acclaim. Check out "Too Sick to Pray," from the 2009 Willie Nelson tribute To Willie, and move your way back in time to "The Waves at Night," from his 2007 release Pride.

Buy: Amazon.com
Genre: Folk Rock
Artist: Phosphorescent
Song: The Waves at Night
Album: Pride
Illinois Jacquet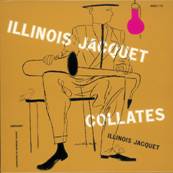 Composer and master of sax Illinois Jacquet was born Jean-Baptiste Jacquet in Broussard, Louisiana, one of six children of Sioux Indian and French-Creole descent, at the genesis of the Jazz Age. Son of a railroad worker and part-time musician, young Jean learned tap dancing and drums, and ultimately found his true calling in the saxophone. After high school, Jacquet made his way to California and became a protégé of Lionel Hampton. Throughout the '40s and '50s, Jacquet cut over 300 sides. Collaborations include Louis Armstrong, Nat King Cole, Dizzy Gillespie, Charlie Parker, Jo Jones, Buddy Rich, Ella Fitzgerald, Miles Davis, Gene Krupa, Cab Calloway, and Count Basie. Credits include appearances in the Oscar-nominated short film Jammin' the Blues with Billie Holiday and Lester Young, and presidential moments with Bill Clinton, Jimmy Carter, and Ronald Reagan. The maestro passed away in 2004 in New York City. Remember him with "Wrap Your Troubles in Dreams," from his 1951 release Collates.

Buy: Amazon.com
Genre: Jazz
Artist: Illinois Jacquet
Song: Wrap Your Troubles in Dreams
Album: Collates
Porter Wagoner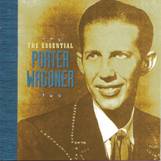 Country-gospel showman/icon Porter Wagoner was born in central Missouri in 1927. By his early 20s, Wagoner was doing radio spots, and soon after he signed with RCA Records, earning several country chart toppers. A soldier of the Grand Ole Opry since 1957, Wagoner also made a name for himself on television by the '60s as host of The Porter Wagoner Show. The show became a 21-year outpost for rising talent, including Dolly Parton. Collaborations include Clint Eastwood, Pam Gadd, Tammy Wynette, Red Sovine, and George Jones. Accolades include induction into the Country Music Hall of Fame in 2002, four Grammy Awards, and three CMAs. With decades of classics to collect, get the 1956 title "A Satisfied Mind," from The Essential Porter Wagoner.
Buy: Amazon.com
Genre: Country
Artist: Porter Wagoner
Song: A Satisfied Mind
Album: The Essential Porter Wagoner
Ofo & The Black Company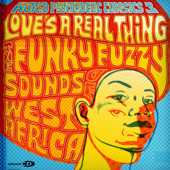 Ofo & The Black Company are Nigerian psych-funk royalty. Founded in the early '70s by Lagos-born producer/musician Larry Ifedioranma, the group recorded only a few known sides for Decca Records. Shrouded in limited-edition collectible lore, this ensemble rings in with fearless abandon. Their 1972 title "Love Is You" made its way to 2007's The Last King of Scotland Original Motion Picture Soundtrack. Definitely get the 1972 track "Allah Wakbarr," produced by Dave Bennett, from World Psychedelic Classics 3: Love's a Real Thing-The Funky Fuzzy Sounds of West Africa, re-issued by Luaka Bop.
Buy: Amazon.com
Genre: Funk
Artist: Ofo & The Black Company
Song: Allah Wakbarr
Album: World Psychedelic Classics 3: Love's a Real Thing-The Funky Fuzzy Sounds of West Africa
FOLLOW HUFFPOST