Black Joe Lewis & The Honeybears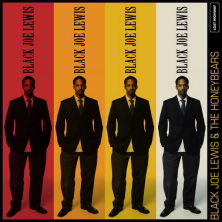 Austin, Texas-based funk-rock soul octette Black Joe Lewis & The Honeybears are Black Joe Lewis, Sugarfoot Watkins, Big Show Varley, Wild Bill, Rooster Andrews, Slyder, McKnight (a.k.a. The Night Train), Zach Erlich, and Sleepy Ramirez. Listening to this group is like spending time in an unfiltered sonic time machine, but with brand spankin' new shoes. The title "Bitch, I Love You," from their 2009 EP Black Joe Lewis & The Honeybears, has all the right ingredients. Full-length CD available March 17. Currently touring.
Buy: iTunes
Genre: Funk/Soul
Artist: Black Joe Lewis & The Honeybears
Song: Bitch, I Love You
Album: Black Joe Lewis & The Honeybears
Tour: Visit
Dakota Staton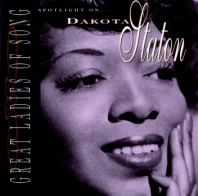 Jazz singer Dakota Staton was born in Pittsburgh in 1930, into a musical home. She attended Pittsburgh's Filion School of Music and started performing professionally on the nightclub circuit by her late teens. In 1957, Capital Records hit with Staton's debut, The Late, Late Show. By 1959, she wed trumpeter Talib Dawud and divorced a few years later. Her collaborations include the Sid Feller Orchestra, Nelson Riddle, and George Shearing. Staton passed away in 2007, leaving behind over two dozen albums. The velvet thread in her voice engages so easily; reminisce with "Don't Explain," from Great Ladies of Song: Spotlight Dakota Staton.
Buy: iTunes
Genre: Jazz
Artist: Dakota Staton
Song: Don't Explain
Album: Great Ladies of Song: Spotlight Dakota Staton
Yundi Li

Classical pianist Yundi Li was born in Chongquing, China in 1982. At the age of 3, his obsession with music began. At 4, he took up piano and never looked back. By 12, Li was accepted to the prestigious Sichuan Music Academy, and a year later the family relocated to Southern China for Yundi to advance his music education at the School of Arts in Shenzhen. By the age of 13, Li won the Stravinsky Competition, first prize at the Gina Bachauer International Piano Competition in the U.S., and third place at the Franz Liszt Piano Competition in the Netherlands. In 2000, at 18, he was awarded first prize at the Frederic Chopin Competition in Warsaw. Li's performance of Chopin's "Nocturne No. 5 in F Sharp, Op. 15 No. 2," from the album Yundi Li: Chopin, floats in the clouds...
Buy: iTunes
Genre: Classical
Artist: Yundi Li
Song: Nocturne No. 5 in F Sharp, Op. 15 No.2
Album: Yundi Li: Chopin
The Music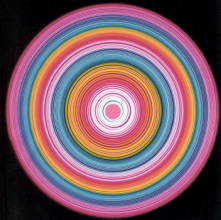 The Music is the Leeds, England-based rock quintette of Robert Harvey (guitar, vocals), Adam Nutter (guitar), Stuart Coleman (bass), and Phil Jordan (drums). The Music was founded by high school mates in 1999. Their sound is complete energy, free of chains. The title "Getaway," from their 2002 album The Music, is a turn-it-up, top-down, but-drive-carefully joy ride. Currently touring.
Floyd Dixon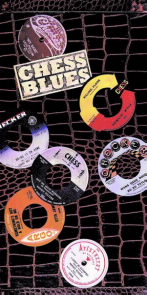 Jump blues originator Floyd Dixon was born Jay Riggins Jr. in Marshall, Texas, on February 8, 1929. As a boy, Jay taught himself piano. By 1942, the Dixon family moved to Los Angeles, where he worked as golf caddie, studied hotel management, and seriously considered a career in football. But with music so entrenched in his spirit, he took the artist's road. In 1948, thanks to bandleader Johnny Otis, Dixon recorded his first side, "Houston Jump." By 1949, he enjoyed a regional hit with "Dallas Blues." This hotshot's handshake was a gospel-blues-bayou-swing fest on the eve of rock 'n' roll. Dixon was also a deep influence on the great Ray Charles. Collaborations include Leiber & Stoller, Robert Cray, Ruth Brown, and Johnny Moore's Three Blazers. Accolades include the Rhythm and Blues Foundation's 1993 Pioneer Career Achievement Award. Dixon passed away in 2006. Remember him with the 1950s recording "Please Don't Go," from the Chess Blues (Box Set) collection.
Buy: iTunes
Genre: Blues
Artist: Floyd Dixon
Song: Please Don't Go
Album: The Chess Blues (Box Set)
Black Flag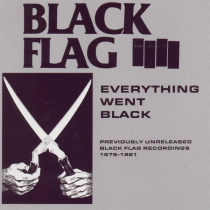 Hardcore unit Black Flag, one of the most influential punk bands, was founded in Hermosa Beach, California, in 1977 by guitarist /songwriter Greg Ginn, who was soon joined by Dez Cadena (guitar), Chuck Dukowski (bass), and Robo (drums). During their feverish heyday, the band enlisted the charismatic raconteur/lead singer Henry Rollins. In its complete abandon, Black Flag's sound is an organized chaos of passion, blood, and guts. The title "I Don't Care," from the 1983 release Everything Went Black, is a great way to get started on these mercurial gentlemen.
*Warning: Slightly NSFW Language*
Buy: iTunes
Genre: Punk Rock
Artist: Black Flag
Song: I Don't Care
Album: Everything Went Black
SUBSCRIBE TO & FOLLOW ENTERTAINMENT
HuffPost Entertainment is your one-stop shop for celebrity news, hilarious late-night bits, industry and awards coverage and more — sent right to your inbox six days a week. Learn more