Lata Mangeshkar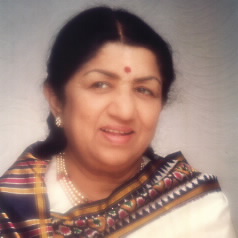 Hindi diva and actress Lata Mangeshkar was born on September 28, 1929, in Indore, Madhya Pradesh, India, into a musical family. Her father, Dinanath Mangeshkar, a traditional Hindi singer and actor, passed away when Lata was just 13. After years as a professional child entertainer, Mangeshkar finally broke through in 1949 with "Dil Mera Toda," launching her illustrious career. Collaborations include Kishore Kumar, Mukesh, and Mohammed Rafi. Accolades include the Bharat Ratna and eight Filmfare Awards. She currently divides her time between homes in Mumbai and Pune, India. The 1962 recording "Kahin Deep Jale Kahin," from Lata Mangeshkar Digital Collection 1, is completely mystical.
Buy: iTunes
Genre: World
Artist: Lata Mangeshkar
Song: Kahin Deep Jale Kahin
Album: Lata Mangeshkar Digital Collection 1
Pamelia Kurstin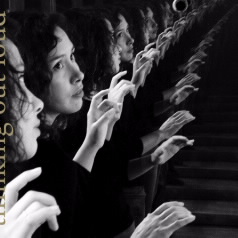 Thereminist and bassist Pamelia Kurstin keeps the flame of the legendary Clara Rockmore alive, but with an avant twist. Kurstin, born in Los Angeles in 1976, is a former member of Tommy Jordan's sophisticated alt-rock ensemble Geggy Tah. She floats among the hemispheres of rock, experimental, classical, and jazz with a ghostly and unusual charm. Her collaborations include Béla Fleck & The Flecktones, David Byrne, and Barbez. The title "London," from her 2007 release Thinking Out Loud, is a fine intro to this fairy dust of an artist. Currently touring.
Buy: iTunes
Genre: Experimental
Artist: Pamelia Kurstin
Song: London
Album: Thinking Out Loud
Tour: Visit
Simon Says No!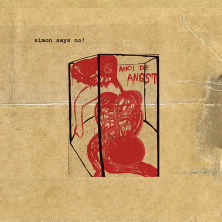 Simon Says No! is the Oslo-based rock quartette of Simon Økland (guitar), Ruben Nesse (guitar, vocals), Rolf Helle Mathiesen (bass), and Even Aarebrot (drums). The group was founded in Bergen, Norway, in 2007 by Simon and Ruben, who were in local punk act Jeroan Drive. Rolf and Even rounded out the pack in '08. This unit stirs up a shoegaze (late '80s/early '90s alterna-grunge) cocktail of sonic moxie. The title "Sleeping Heart," from the Simon Says No! 2009 debut project Ahoi de Angst, is best served with the volume up. On tour now.
Buy: iTunes
Genre: Rock
Artist: Simon Says No!
Song: Sleeping Heart
Album: Ahoi de Angst
Tour: Visit
Willie Dixon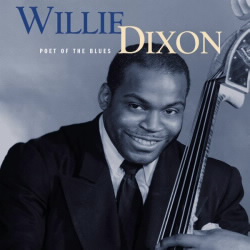 Distinguished bluesman Willie Dixon was born in 1915, in Vicksburg, Mississippi, one of seven children of restaurateur parents. He grew up on Dixieland, gospel, and ragtime music. During the Great Depression, Willie moved to Chicago to further his boxing career, but fortuitously his focus turned to music, and by 1939, he made his first recording with The Five Breezes. Dixon, a born businessman, went from artist, staff writer, producer, publisher, and talent manager to label executive and founder. His credits include over 500 compositions. Muddy Waters, Bo Diddley, Koko Taylor, Howlin' Wolf, The Rolling Stones, Led Zeppelin, The Doors, and Cream, among others, have recorded his songs. Dixon's accolades include election to the Blues Hall of Fame (1980) and the Rock and Roll Hall of Fame (1994) and a Grammy for his 1989 album Hidden Charms. This trailblazer passed away in the Los Angeles suburb of Burbank in 1992 and leaves behind an immense catalog and the nonprofit Blues Heaven Foundation. Check out "If the Sea Was Whiskey," originally from the 1947 release Poet of the Blues: It's not possible to be disappointed.
Buy: iTunes
Genre: Blues
Artist: Willie Dixon
Song: If the Sea Was Whiskey
Album: Poet of the Blues
Charity: Blues Heaven Foundation
Jensen Sportag

Electronic/dance-music duo Jensen Sportag is a member of the hi-tech disco invasion out of Nashville, Tennessee. Local performers Benji Craig and Austin Wilkinson named their group after underground Danish composer/artist Jensen Sportag. Collaborations include English multi-instrumentalist/producer Max Tundra. The track "Power Sergio (Make Up and Vanity Set Remix)," from the 2008 project Sergio, is a fun-filled, high-octane potion.
Buy: iTunes
Genre: Disco
Artist: Jensen Sportag
Song: Power Sergio (Make Up and Vanity Set Remix)
Album: Sergio
Prophet Omega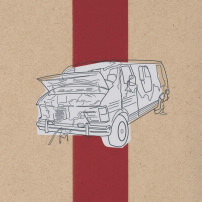 Prophet Omega was founded by drummer and singer/songwriter Joe Magistro in Bushwick, Brooklyn, by way of the Blackhead Mountains in the Catskills. Magistro made his bones in New York City as a sought-after drummer whose collaborations include Graham Parker, The B-52's Kate Pierson, and Rich Robinson of The Black Crowes, as well as half of the duo Darlahood. By 2004, he'd morphed into solo act Prophet Omega. This multi-instrumentalist does it all: writing, vocals, programming, with the help of bassist Sara Lee and Gail Ann Dorsey on guest vocals. Credits include the Queer Eye for the Straight Guy soundtrack along with a series of dance-club instrumentals. The title "Downpour," from his 2006 release The Natural World, is funky, moody, and melodic.
Buy: iTunes
Genre: Funk/Rock
Artist: Prophet Omega
Song: Downpour
Album: The Natural World