Barzin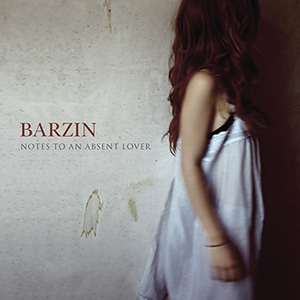 Barzin originated in 1995 as a solo project by Toronto folksinger/ songwriter Barzin Hosseini. Today, Hosseini is creating folk-rock beauty with guitarist Mike Findlay, bassist Tony Dekker (Great Lake Swimmers), and drummer Suzanne Hancock. Hypnotic and romantic is their sound, a voyage of tranquil, melodic ambience. Download "Stayed Too Long in This Place," from Barzin's 2009 release Notes to an Absent Lover. Currently touring.

Buy: Monotreme Records
Genre: Folk/Americana
Artist: Barzin
Song: Stayed Too Long in This Place
Album: Notes to an Absent Lover
Tour: Visit
Asobi Seksu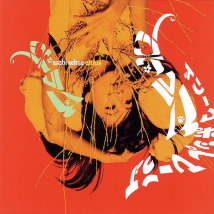 Asobi Seksu is the Brooklyn-based duo Yuki Chikudate and James Hanna, with Larry Gorman (drums) and Billy Pavone (bass) rounding out the band. Their sound, seemingly fitted by an ethereal tailor, is a rush of talk-singing/whispery vocals and epic guitars. The title "Lions and Tigers," from their 2006 release Citrus, sounds both new and nostalgic. Catch them on tour.

Buy: iTunes
Genre: Alternative Pop
Artist: Asobi Seksu
Song: Lions and Tigers
Album: Citrus
Tour: Visit
Baby Huey

James Ramey (a.k.a. Baby Huey), an Indiana native born in 1944, was a respected and innovative force of soul. In his late teens, he mastered the Chicago club circuit as frontman for Baby Huey & The Babysitters and by 1969 signed with Curtis Mayfield and Donny Hathaway's Curtom Records and recorded The Baby Huey Story: The Living Legend. Tragically, in 1970, Ramey passed away from a lethal combination of obesity and drug addiction, before he could enjoy the fruits of his labor (the album was posthumously released in 1971). After Huey's passing, teenage vocalist Chaka Khan stepped in as the new face of the Babysitters. The title "Mighty Mighty," written by the exceptional Curtis Mayfield, is the opposite of lonely, showcasing Huey's all-too-brief greatness.

Buy: iTunes
Genre: Soul
Artist: Baby Huey
Song: Mighty Mighty
Album: The Baby Huey Story: The Living Legend
Béla Bartók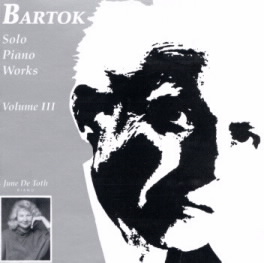 Composer and pianist Béla Bartók was born in Hungary in 1881, one of two children in a devoutly Catholic home. Much of his childhood was cloistered due to health problems, and he spent his formative years listening to his mother play the piano. By the age of 9, he started showing signs of musical genius. Bartók went on to attend the Academy of Music in Vienna and the Royal Academy of Music in Budapest. He had a lifelong interest in Gypsy folk music, which greatly influenced his revolutionary works. Bartók, horrified by the growth of fascism in Hungary, fled to New York with his family in 1940. He passed away in 1945 and leaves behind a monumental body of work. Most beautiful is "Ten Easy Piano Pieces: No. 5 Evening in Transylvania," from Bartók Solo Piano Works, Volume 3: Béla Bartók & June De Toth.


Buy: iTunes
Genre: Classical
Artist: Béla Bartók
Song: Ten Easy Piano Pieces: No. 5 Evening in Transylvania
Album: Bartók Solo Piano Works, Volume 3: Béla Bartók & June De Toth
Djivan Gasparyan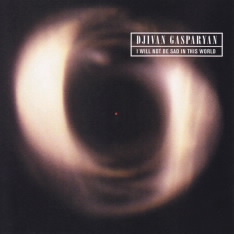 Djivan Gasparyan is the doyen of the duduk, an oboe-like Armenian instrument. As a boy, Gasparyan fell in love with the music of the apricot-wood duduk, and today he's a global ambassador for its sound. His collaborations include Peter Gabriel (soundtrack of Scorsese's Last Temptation of Christ), the Los Angeles Philharmonic, Andreas Vollenweider, and the Kronos Quartet. Gasparyan's accolades include a Grammy nomination along with Hossein Alizadeh in 2007, the World Music Expo Lifetime Achievement Award, and several UNESCO prizes. He plays notes so pure that at moments they can almost sound like voices. Download "Your Strong Mind," from his 1989 release I Will Not Be Sad in This World.

Buy: iTunes
Genre: World
Artist: Djivan Gasparyan
Song: Your Strong Mind
Album: I Will Not Be Sad in This World
Joan Armatrading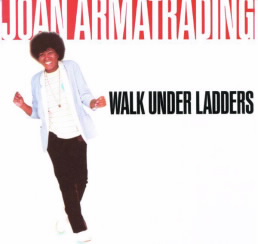 Singer/songwriter and guitarist Joan Armatrading is one of our most compelling of 20th-century musicians, infusing folk-rock with reggae, jazz, and blues. The West Indian native, born in 1950, grew up in England from the age of 7. By 20, she launched her career on the London stage in the musical Hair. In 1972, she signed her first record deal, and by 1975, she signed with A&M Records and later became the first British female artist to debut at No. 1 on the Billboard blues charts. Her collaborations include Glyn Johns, Steve Lillywhite, Sly and Robbie, the Faces, and Thomas Dolby. Accolades for Armatrading, a three-time Grammy nominee, include the Ivor Novello Award and countless platinum, gold, and silver records. The title "The Weakness in Me," from her 1981 album Walk Under Ladders, is a heart-wrenching and beautiful ode.

Buy: iTunes
Genre: Pop/Blues
Artist: Joan Armatrading
Song: The Weakness in Me
Album: Walk Under Ladders