Dog Ears Music: Volume Sixty-Six


Bobby Womack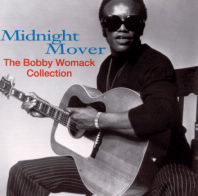 R&B singer, guitarist, and golden-egg songwriter Bobby Womack was born in Cleveland in 1944, "the third brother of five." As a child Bobby earned his chops in church, and as a teen he and his siblings formed gospel quintet The Womack Brothers. The legendary Sam Cooke discovered the young men and convinced them to record secular music as The Valentinos. Bobby thrived under Cooke's tutelage and went on to write the group's biggest hit, "It's All Over Now," in 1964. A few months later, the violent death of Sam Cooke devastated Womack, leading to the break-up of the brother act. In 1966, Womack embarked on a solo career, and has most recently returned to his gospel roots. April will find this luminary inducted into the Rock and Roll Hall of Fame. Womack's collaborations run for miles and include The Rolling Stones, Wilson Pickett, Sly & The Family Stone, Ray Charles, and Stevie Wonder. His songs have been recorded by countless greats including Janis Joplin, and Aretha Franklin. Bobby Womack is the original original and the realest of deals. Download his funk trance title "Simple Man," from his 1972 release Understanding.

Buy: iTunes
Genre: Soul/R&B
Artist: Bobby Womack
Song: Simple Man
Album: Understanding
John Parish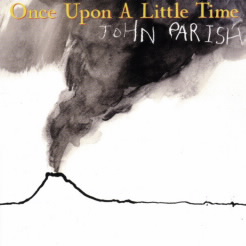 Artist and producer John Parish was born in southwest England in the '60s. After a Bowie-inspired youth and some finger bleeding, John went on to record his first album in 1980. Parish, a longtime collaborator/producer of artist extraordinaire PJ Harvey, has acquired a roster of fabulousness. Discography includes the Eels, Tracy Chapman, Flood, Giant Sand, Sparklehorse, and Goldfrapp. His work also comprises television, film, and stage. This deeply intriguing artist's songs take unexpected and alluring turns from exquisite pain into beauty and wonder. Download "The Last Thing I Heard Her Say," from Parish's 2005 release Once Upon a Little Time. Currently touring.

Buy: iTunes
Genre: Rock
Artist: John Parish
Song: The Last Thing I Heard Her Say
Album: Once Upon a Little Time
Tour: Visit
R.D. Burman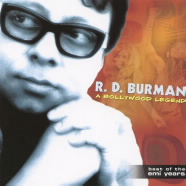 Bollywood legend Rahul Dev Burman, born in Calcutta in 1939, was one of the most notable Hindi film composers of the '60s and '70s. The son of distinguished singer/composer Sachin Dev Burman, Rahul wrote his first song before the age of 9, and grew up to score over 330 films. Burman's compositions fuse jazz, Motown funk, and rock 'n' roll. Collaborations include Asha Bhosle (his wife), Kishore Kumar, Rishi Kapoor, Kajal Kiran, Seenat Aman, and Tariq. Accolades include countless Filmfare nominations and three Filmfare awards. Burman passed away in 1994, but his treasure chest of music is mammoth. Start with "Dum Maro Dum," from the collection Bollywood Legend (The Best of the EMI Years).

Buy: iTunes
Genre: World/Jazz
Artist: R.D. Burman
Song: Dum Maro Dum
Album: Bollywood Legend (The Best of the EMI Years)
The Ruby Suns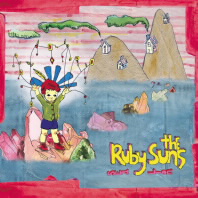 The Ruby Suns were founded in New Zealand in 2004 by California native Ryan McPhun, a part-time member of The Brunettes. Amee Robinson rounds out the permanent lineup of the Auckland-based outfit, whose robust roster of alumni include Imogen Taylor, Gareth Shute, Eddie Castelow, Mark Stebben, Harry Cundy, James Milne, James Dansey, Olivia Kember, Scott Mannion, Jonathan Bree, Jamie Power, Gus Franklin, Andy Hazel, and Innes Nisbet. The Ruby Suns' world/trip/folk title "Morning Sun," from the imagination-filled 2007 release Sea Lion, makes you see and hear colors.

Buy: iTunes
Genre: World
Artist: The Ruby Suns
Song: Morning Sun
Album: Sea Lion
The Natural History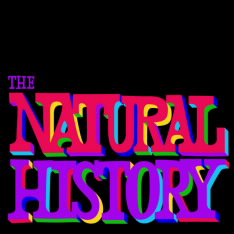 The Natural History is the New York City trio of Derek Vockins (drums) and brothers Max (vocals, guitar) and Julian (bass) Tepper, founded in 2001. Their second album, The People That I Meet, includes the infectiously listenable and melodic track "Don't You Ever." Although The Natural History broke up shortly after the project's 2005 release, "Don't You Ever" found new life on the soundtrack of Choke, the 2008 film starring Sam Rockwell.

Buy: iTunes
Genre: Rock
Artist: The Natural History
Song: Don't You Ever
Album: The People That I Meet
Kurt Weill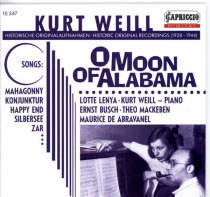 Avant-theater composer Kurt Weill was born in Dessau, Germany, in 1900, the son of a cantor. He began composing in his teens, later supporting himself playing piano and teaching. Nearing 20, he set his tight focus on musical theater. Weill thrived artistically in Weimar Germany, but quickly chose exile when the Cabaret era gave way to the Nazi boot heel. He fled to Paris in 1933, settling in New York in 1935. Weill's credits include The Threepenny Opera, The Eternal Road, Lady in the Dark, Street Scene, Lost in the Stars, and Raft on the River. His collaborations include George Balanchine, Jacques Deval, Georg Kaiser, Max Reinhardt, Maxwell Anderson, and his chanteuse-wife Lotte Lenya. Weill passed away in 1950 and leaves behind a sublime catalog. The instrumental "Alabama Song," from O Moon of Alabama - Songs (Historic Original Recordings 1928-44), has an ominous beauty with stunning orchestrations.

Buy: iTunes
Genre: Musical Theater
Artist: Kurt Weill
Song: Alabama Song
Album: O Moon of Alabama - Songs (Historic Original Recordings 1928-44)