Paul Westerberg


Singer/songwriter Paul Westerberg, former frontman of Minneapolis alt-rock legends The Replacements, is a song wizard oozing with anthem. This prolific writer went solo in 1991, and has released about ten projects since '93. Westerberg's also contributed to many soundtracks, notably I Am Sam, Open Season, Smart People, and Singles. Collaborations include Joan Jett, Hal Wilner, and former Replacements cohort Tommy Stinson. It's hard not to appreciate the depth of Westerberg's lyrical intuition and melody. The title "Let the Bad Times Roll," from the Catch and Release soundtrack, should be required listening.
Buy: iTunes
Genre: Rock
Artist: Paul Westerberg
Song: Let the Bad Times Roll
Album: "Catch and Release" Soundtrack
Skip James


Bluesman Skip James was born Nehemia Curtis James in the Mississippi Delta in 1902, the son of a preacher and reformed bootlegger. As a teen, he held odd jobs in construction and sharecropping. In his 20s, James made his first demos. Then in 1931, he recorded a couple dozen sides for Paramount Records and just as his career was filling up with promise, it was crushed by the economic gravity of the Great Depression. James retreated to the church as a choir director, later becoming a minister. Decades would pass before this enigmatic, unmistakably original and accomplished picker's resurgence came about at the Newport Folk Festival in the mid-'60s. James passed away in 1969, but his influence runs deep. His songs have been immortalized by Cream, Chris Thomas King, Bonnie Raitt, and Alvin Youngblood Hart. In 1992, James was inducted into the Blues Hall of Fame. The 1931 title "Devil Got My Woman," from Legends of Country Blues: The Complete Pre-War Recordings of Skip James (Disc A), is spooky and heartbreaking.
Buy: iTunes
Genre: Blues
Artist: Skip James
Song: Devil Got My Woman
Album: Legends of Country Blues: The Complete Pre-War Recordings of Skip James (Disc A)
Sara Watkins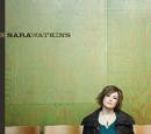 Fiddler and singer/songwriter Sara Watkins, a member of Grammy-winning bluegrass trio Nickel Creek, has just released her first solo work, the eponymously titled Sara Watkins. The album, with guest appearances by Gillian Welch, Jon Brion, and Heartbreaker Benmont Tench, among others, delivers 14 tracks of gorgeosity. The Carlsbad, California, native also plays with Works Progress Administration, Watkins Family Hour, and Mutual Admiration Society. Her collaborations include Dolly Parton, Fiona Apple, and Richard Thompson. Led Zep bass-hero John Paul Jones's production elegantly frames a voice that feels freshly picked out of the garden. Get Sara Watkins, but start with "All This Time." Now on tour.
The Manikins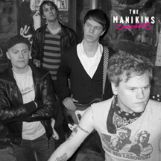 The Manikins--not to be confused with the '80s Aussie rockers of the same name or hip-hop act Live Manikins--comprises the punk-injected Nyköping, Sweden, natives Joakim Forsberg (vocals/guitar), Tommie Gustafsson (drums),
 Kalle Jansson (guitar), and Max Thyrén (bass). The unit, founded in 2000, is all about explosive, uninhibited energy. The title "If I See You Cry," from The Manikins' 2008 release Crocodiles, is like 100 triple macchiatos. Currently touring.
XTC


British new-wave unit XTC was founded in the mid-'70s by Andy Partridge (guitarist) and Colin Moulding (bass), with Barry Andrews (keyboards) and Terry Chambers (drums) rounding out the original lineup. Club hits and critical acclaim in 1979 pushed the band to the head of the new-wave queue, and in 1982, their English Settlement double LP earned XTC the opening spot in The Police's global tour. With the bright lights of success pointing at them, extreme stage fright/exhaustion struck frontman Partridge, and the band abruptly ceased touring. Barry Andrews went on to form League of Gentlemen with guitarist Robert Fripp. Partridge and Moulding continued to record as XTC until 2005. The title "1000 Umbrellas," from XTC's 1986 album Skylarking, produced by Todd Rundgren, is a sophisticated treasure.
Buy: iTunes
Genre: New Wave
Artist: XTC
Song: 1000 Umbrellas
Album: Skylarking
Bootsy Collins

Songwriter, charismatic funk bassist, restaurateur, and fashion statement William "Bootsy" Collins was born in Cincinnati on October 26, 1951. By 1968, he founded his first band, The Pacesetters, along with his brother. Still in his teens, Collins saw his professional career crystallize as a session musician for King Records, eventually landing a coveted spot in James Brown's lineup. By the early '70s, Bootsy became an integral part of George Clinton's Parliament Funkadelic. His solo project Bootsy's Rubber Band went on to record four albums. Collaborations include Keith Richards, Deee-Lite, Snoop Dogg, Malcolm McLaren, and Buckethead. He was inducted into the Rock and Roll Hall of Fame in 1997. Collins won a Grammy for Best Short Form Music Video along with Fatboy Slim for Weapon of Choice in 2001. The title "Vanish in Our Sleep," from his 1976 release Stretchin' Out in Bootsy's Rubber Band, is supercool.
Buy: iTunes
Genre: Funk
Artist: Bootsy Collins
Song: Vanish in Our Sleep
Album: Stretchin' Out in Bootsy's Rubber Band
SUBSCRIBE TO & FOLLOW ENTERTAINMENT
HuffPost Entertainment is your one-stop shop for celebrity news, hilarious late-night bits, industry and awards coverage and more — sent right to your inbox six days a week. Learn more