Carly Simon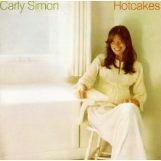 Doyenne of song Carly Simon is one the most prolific and masterful American singer/songwriters of the 20th century. Her sense of melody and lyric is always an odyssey encased in a thumbprint voice so perfect it even makes tears think twice. Simon's catalog is extraordinary and towering, with over twenty albums and countless soundtracks to her credit. Accolades include a 1989 Academy Award, a Grammy, and a Golden Globe for the title "Let the River Run" and a Best New Artist Grammy in 1971. Collaborations include Mike Nichols, Marvin Hamlisch, Jimmy Webb, Michael McDonald, Jacob Brackman, Arif Mardin, and Frank Filipetti. The title "Forever My Love," from her 1974 album Hotcakes, produced by Richard Perry, weaves a spell that will forever enchant.
Buy: iTunes
Genre: Pop
Artist: Carly Simon
Song: Forever My Love
Album: Hotcakes
Latin Playboys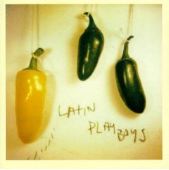 David Hidalgo and Louis Pérez (also members of the triple Grammy-winning Los Lobos) have been writing songs together since meeting at East L.A.'s Garfield High in the early '70s. Their four-decade-long partnership has proved them creative kings, fantastically finishing each other's musical sentences. As the Latin Playboys, their legion includes producers Mitchell Froom and Tchad Blake. With two inspired albums under their belt, they have recently issued the collection Unreleased Songs & Rare Recordings. But start with their mind-blowing title "Chinese Surprize," from their 1994 debut Latin Playboys, recorded old-school style on 4-track cassette.
Buy: iTunes
Genre: Rock
Artist: Latin Playboys
Song: Chinese Surprize
Album: Latin Playboys
Little Junior Parker


Blues-harpist/crooner Little Junior Parker was born Herman Parker Jr. in the Mississippi Delta region in 1932. Junior's teens were the stuff of blues lore: mentored by blues giant Sonny Boy Williams, toured with the legendary Howlin' Wolf, and sweated out his first recording date with the notorious Ike Turner. Parker's band The Blue Flames enjoyed hits in the early '50s, but by mid-'60s Parker saw leaner times, as his health began to fail. He passed away in 1971, just shy of 40. Parker was inducted into the Blues Hall of Fame in 2001. His 1970 cover of The Beatles track "Tomorrow Never Knows," from the 2006 Children of Men (Original Motion Picture Soundtrack), lulls with an ominous purr.
Buy: iTunes
Genre: Blues
Artist: Little Junior Parker
Song: Tomorrow Never Knows
Album: Children of Men (Original Motion Picture Soundtrack)
The Breeders


The Breeders were founded in 1988 by alt-punk patriots Kim Deal of the notorious Pixies and Tanya Donelly of Throwing Muses. Currently L.A. based, the Dayton, Ohio, unit features Deal and her twin sister, Kelley, on guitars, along with Mando Lopez on bass and Jose Medeles on drums. The Breeders have just issued their fifth release, the EP Fate to Fatal. Check out the title track, "Fate to Fatal"--it's pure Breeders. Catch them on tour now.
Buy: iTunes
Genre: Alternative Rock
Artist: The Breeders
Song: Fate to Fatal
Album: Fate to Fatal
Tour: Visit
Rooney


Rooney is the L.A.-based pop-rock troupe of Robert Schwartzman (vocals, guitar), Taylor Locke (guitar), Ned Brower (drums), Matt Winter (bass), and Louie Stephens (keyboards), founded in 1999. Rooney's finger-bleeding paid off when their debut nearly went gold in 2003 (according to their Website), and in 2007 their sophomore release, Calling the World, earned a No. 1 single in Europe with "When Did Your Heart Go Missing?" The track "Blueside," from their 2003 release Rooney, serves up sugary heartthrob harmonies. Currently cooking up more in the studio.
Buy: iTunes
Genre: Pop/Rock
Artist: Rooney
Song: Blueside
Album: Rooney
The Sea and Cake


The Sea and Cake is the Chicago-based alt-quartette of Archer Prewitt (guitars), John McEntire (drums), Sam Prekop (frontman, guitar, painter) and Eric Claridge (bass), founded in the early '90s. Each of the band's members are cast from an artful die, and their fingertips tingle with musical color. The unit has released close to a dozen recordings. The title "Up on Crutches," from The Sea and Cake's 2007 album Everybody, just kind of shimmers.
Buy: iTunes
Genre: Rock
Artist: The Sea and Cake
Song: Up on Crutches
Album: Everybody
FOLLOW HUFFPOST