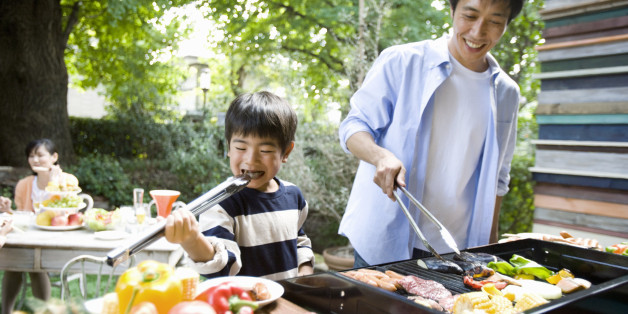 Michael H via Getty Images
Now that the Polar Vortex is a distant nightmare and the Farmer's Market has begun to show many signs of life, I'm finally ready to dust off my salad bowl and start preparing for summer. And now that Memorial Day is officially upon us, that can only mean one thing: It's time to get grilling.
Since many of us hibernated in a much more hardcore way than usual this year, it's probably a good idea to ease into the summer season with a few BBQ recipes that won't add to the pounds that have accumulated underneath our knitwear. These healthier grill dishes are a departure from the usual man burgers and packed with fresh produce and vibrant flavors. They should make for the perfect inaugural backyard meal of the season.
Healthy Memorial Day Grilling
FOLLOW HUFFPOST