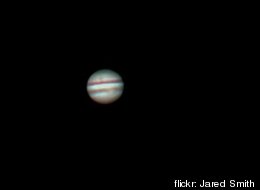 Good news! A special planetary configuration is bringing a fertile field for us to build something solid in our lives through the entire month of May. Financial matters can perk up, fortunate opportunities can materialize and resources can flourish. This is especially due to the sun and Jupiter transiting the money sign of Taurus. I'm calling it "The Taurus Growth Spurt."
Expansion can happen in a few areas of your life now. Fortunate vibes are especially strong for Taurus. Virgos and Capricorns can also enjoy special growth. Pisces and Cancers can find life gets easier. Aries and Geminis can experience welcome support. Scorpios are expanding, especially through their relationships. Aquarians, Leos, Sagittarians and Libras will experience this growth spurt, too, but it might happen in a way that calls for them to make an adjustment.
Read below for even more info about how "The Taurus Growth Spurt" will affect your sun sign.
Because many planets are in earth signs, this expansion will have a practical make-it-work quality to it. Determined effort might be necessary, but fruitful results are likely. Investments, real estate, and other bank account-enriching endeavors should be on the rise.
Allow yourself to be flexible. The energies of Jupiter tend to get us to "stretch" a bit. As expansion-oriented as these energies are, they aren't always comfortable. You might need to make some adjustments or crack out of old shells in order to move ahead. Sometimes Jupiter will make a problem bigger if it isn't addressed it in a way that is truly for your growth and upliftment. If an issue does get exacerbated look to see how you can address it with greater self-value. One of the most precious things you could cultivate this May is greater self-worth!
Ask your astrologer how this will bring growth and expansion to your life.
For more by Phyllis F. Mitz, click here.
For more horoscopes, click here.
Phyllis F. Mitz, M.A. is an astrologer in private practice. www.AstrologerPhyllis.com
Phyllis's book Astrology's Secrets to Hot Romance: How to Find True Compatibility and the One Who's Right for You reveals hundreds of useful tips on how to attract, love, and get the loving best of all of your relationships. You're Every Sign! Astrology Keys to Create Success, Love and Happiness shows you how to bring out the very best of your personality, and achieve the highest purpose of your life.

Here's where your sun sign might experience the "Taurus Growth Spurt": Financial matters might improve here. Fortunate endeavors are likely here. Bottom line: Here's where you might experience an increase in value, (including self-value!) through May.
Finances can increase, your resources can improve, and new opportunities to cultivate something of value can materialize. You've been working very hard at work, Aries. Now you'll see some good results! Don't go overboard, though: Make sure you take care of your health so you can keep up with all the expansion you have coming!

This "Taurus Growth Spurt" is all about you! Terrific energies through June can really help matters go your way. People may be more drawn to you, and fortunate opportunities are more likely to cross your path. This is a time to go for what you want in work, love, and other areas. Let yourself expand. You've got it!

This is a period of completion for you. Something you've been working on can finally, finally wrap up (and pay off!) No need to rush right out to create something new: Working behind the scenes could be especially effective. Someone or something from your past could come to assist you. May is also a time when your spiritual efforts could be very satisfying. Reflect on what you truly value. Your special growth spurt will launch in June.

You may be especially fortunate with friends, groups, and helpful associates. So circulate! It's time to see how truly valued you are. Plus, look for ways you could do practical steps to achieve some of your long-range goals. Others might be ready, willing and able to help you succeed.

Your career, reputation, and worldly success can enjoy a nice bump of expansion. Be flexible -- adjustments to your strategies and/or expectations may have to be altered in order for you to succeed. Focus on what works and what is profitable.

You've got a lot going on now, Virgo! The "Taurus Growth Spurt" can support you in accomplishing things that are truly inspiring to you. Travel, writing, education and other mind-expanding pursuits are particularly fortunate, especially through May. Mars in your sign is giving you the courageous gumption to tackle work and other projects that demonstrate your considerable abilities. Jump in and go for it... success is likely!

This is a time when you can benefit from others. You may receive more money or more opportunities from partners or other close alliances. You may also enjoy more intimacies with others. (Read: sex!) Those around you could be experiencing significant transition that affect you. Look to see how you can benefit -- even if matters initially look like a crisis.

Relationships and partnerships are coming into the spotlight between now and June. Go ahead and allow yourself to circulate and be "seen." Introductions can be made and fortunate alliances can form. If something isn't working between you and another, clever resolutions can come about.

Work matters can get quite busy now. Initiate practical strategies that support your success. Focus on what works and what's profitable now. It's also a great time to establish routines and activities that support your health. Glamorous expansion is coming soon. Right now it's about handling the basics.

Your love life and creative projects and even your kids can really flourish now. Express yourself and have some fun! This growth spurt is encouraging you to play, to invest in worthwhile projects and to appreciate the joy of the success you'll be experiencing over the coming six weeks. Do it!

Home and family matters can be coming to fruition between now and May -- albeit in a way that urges you to "adjust" in some way. This is a time for doing things that provide money or some sort of security -- even if they don't match your ideals. Fortunate vibes from June on will bring a renewed lift.

Contracts, travel, communications and decision making can be very enhanced through May. This is a time to explore, negotiate and learn something new. Fortunate news is likely, as is more day-to-day communication. Go ahead and speak your mind -- others are listening!