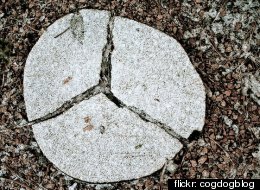 When I wrote a book proposal outlining my plan to heal from a panic disorder that had plagued me for decades, I did so partially to get out of a book tour that had taken me to 60 cities in three years. I was exhausted and anxious, tired and wired. And I thought I was the only person in the world who felt that way.
My plan worked. I learned how to meditate and process disturbing memories and emotions. I healed in ways I never could have imagined. I'm a monk in a minivan now, driving through the suburbs of New York with a peacefulness and clarity I could never have imagined I could access. Since my book was published, I've heard from people all over the country who understand the significance of my accomplishment. Their kindness has moved me deeply. I've made this slideshow to celebrate my happiness, thank them and encourage others.
Here are 10 tips for meditating your way from panic to peace:
For more by Priscilla Warner, click here.
For more on meditation, click here.
Priscilla Warner co-authored The New York Times bestseller "The Faith Club." Her new memoir, "Learning to Breathe -- My Yearlong Quest to Bring Calm to My Life", is published by Free Press. Follow her on twitter on facebook or on her website.
How To Meditate Your Way From Panic To Peace
I chose a young Tibetan monk named Yongey Mingyur Rinpoche as my first meditation teacher because, like me, he'd suffered from panic attacks for many years. Still, he wasn't in a rush to get anywhere fast. "Meditate like an old cow pees," he advised students on retreat. "Not in a steady stream, or it's all gone, too fast! A little bit at a time is good."

"What you're aiming for when you meditate," Mingyur taught me, "Is the feeling you get when you come home from a long day of work, throw your coat off, and fall down on the couch. Or when you climb to the top of a mountain, sit down and take in the view. A feeling of relief."

I met many wonderful teachers along my path from panic to peace. Belleruth Naparstek's guided imagery took me to a peaceful place long before I could find it myself. Pema Chodron taught me to expose my vulnerable heart and become a strong warrior. Tara Brach helped me access the golden buddha that exists inside every one of us. Jack Kornfield introduced me to a comforting meditation where my favorite spiritual guide sat beside me.

When I began meditating, I also began taking pictures and videos. Life slowed down as I watched leaves falling, grass swaying, blossoms blooming, and waves lapping against my feet. Nature nudged me into a quiet place. Tiny moments began to string themselves together into meditation sessions that took my breath away.

My meditation practice did not always go smoothly. When fear and anxiety surfaced, I was comforted by the first noble truth of the Buddha: Birth is suffering, aging is suffering, sickness is suffering, disassociation from the loved is suffering, not to get what one wants is suffering. In other words, we all suffer.

For years, I worried that my amygdala, the organ in my brain responsible for the fight or flight response, was out of whack. Why else would I be panicking? Body based therapies like Trager, Somatic Experiencing and EMDR widened my zone of tolerance and discharged the frightening sensations anxiety produced in my body. I'm grounded now. But I can also fly.

I became my own holistic physician and learned when my body needed rest, exercise, a proper diet, and chocolate. My teacher, Amy Elias, introduced me to restorative yoga positions. I meditated while sitting, walking, and lying beneath magnificent cherry blossoms.

Every time I learned something new, I was excited. But life threw me curveballs. Nothing ever stayed the same. I watched Tibetan monks construct the most elaborate sand mandala at a cathedral in New York City, and then deliberately destroy it in a moving ceremony days later. My emotions, thoughts and memories shifted over time, like the mandala.

I used to think it was selfish to seek happiness. But every teacher I met emphasized the importance of cultivating compassion for ourselves so that we can cultivate compassion for others. Thich Nhat Hanh says "Understand your own suffering, and then you can understand the suffering of others." Gratitude is now my favorite meditation practice. And laughter is the ultimate expression of gratitude.

Like cherry blossoms that bloom, fade, fall and die, my year of learning how to meditate has ended. I've made my way from panic to peace. But every moment is a new opportunity to begin another practice. "We can always begin again," say my teachers, Sharon Salzberg and Sylvia Boorstein.
Follow Priscilla Warner on Twitter: www.twitter.com/PrisWarner