Imagine this: It's a quiet morning. The coffee is brewing. No one has rifled through the paper yet. And the sweet smell of cinnamon sugar fills your kitchen. Sounds divine, right?
Make that scenario a reality with our recipe for pizza-dough cinnamon rolls. By using store-bought dough instead of homemade, we shave hours off the prep time. (These ooey-gooey treats will be on the table in an hour flat.) The one thing we don't scrimp on, though, is the icing.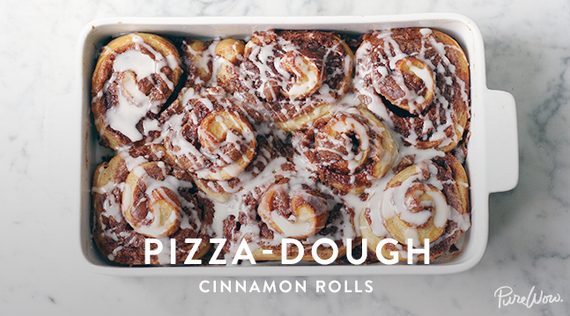 SUBSCRIBE AND FOLLOW
Get top stories and blog posts emailed to me each day. Newsletters may offer personalized content or advertisements.
Learn more