When it comes to radishes, our usual MO is to do as the French do: Slice them up and eat them with salted butter. It's simplicity at its best. And it's for that same reason we stopped in our veggie-loving tracks when our recipes editor told us about whole roasted radishes.
Just toss a few bunches with olive oil, lemon juice, salt and pepper, and then get them in the oven. Seriously--that's it. We love them alongside roast chicken or slow-cooked salmon...or sliced on bread smeared with salted butter. (Old habits die hard, you know.)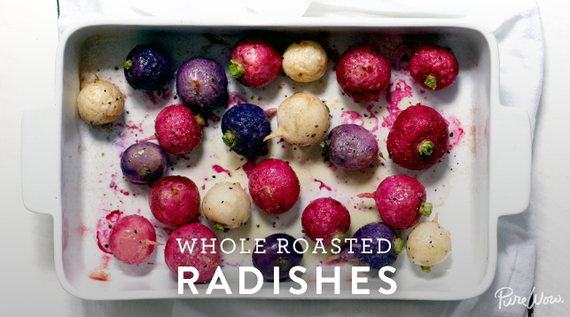 SUBSCRIBE AND FOLLOW
Get top stories and blog posts emailed to me each day. Newsletters may offer personalized content or advertisements.
Learn more