This question originally appeared on Quora.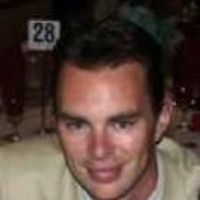 Answer by Jonathan Brill, VP of Sales at a Software Start-Up

If you ask the Heat players, they'll tell you they had a team meeting following a brutal loss to the Pacers, their last loss before the streak. Unlike the team meetings they had in the middle of their first season, LeBron did no apologizing and Bosh apparently didn't cry. Then they won 27 in a row. If only all my meetings were like that!
I don't totally buy that. A few other things happened that I think set this in motion. In descending order:
Dwyane Wade got healthy. In the first half of the season he was making marginal contributions at best, and was possibly a net negative when you factor in his subpar defense. Second half of the season, he seemed to be recovered from his offseason surgery and in shape. He was a top five player in the league on both sides of the ball and set career efficiency numbers. During the streak, he happened to steal one Eastern Conference player of the week award from Bron and if it weren't for Bron would have gotten a share of MVP votes.
Birdman, Birdman! Chris Andersen was added to the team and is now their most effective big man outside of Chris Bosh. He took all of Joel Anthony's minutes and some of Haslem's. Mostly because he has a far more developed offensive toolkit than those guys. It's not clear he could bring his ridiculous level of intensity with starters minutes, but as long as Battier and Bosh are healthy he won't need to. It's difficult to overstate his impact. He's an energetic two way player who feeds off getting layups, dunks, and put backs, and he's playing with the best distributing forward in history. Bron and Birdman were made for each other, and the pairing is as effective as it is fun to watch. If he weren't scoring and rebounding so much, we'd be praising his willingness to do the dirty work on rotations and ball chasing, but we don't have to because he's making a statistical contribution as well.
Ray Allen got his groove back. Whereas early in the season he was a significant negative on defense, he's figuring out how to play in Miami's system now. What that really means is anticipating how Dwyane and Bron are going to cheat to cause turnovers.
The renewed focus after the Pacers loss, Wade getting healthy, Allen getting in the flow, and Andersen's intensity are probably all complimentary to the Heat entering a cycle of focus after being lackadaisical to start the season. The NBA season is so long it tends to have cycles, and because of the streak, their wave of focus was extended to last a bit longer than normal. My guess is that it probably helped them prepare for the playoffs.
More questions on 2012-13 NBA Season: