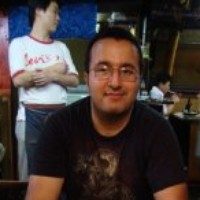 By Aman Anand,Writer

Italy lost for the following reasons:
Spain began the game at a sizzling pace that they had not previously demonstrated in the entire tournament. Spain had been criticized for an almost quixotic form of their trademark 'tiki taka' passing game, one which was procedural rather than effective, as demonstrated by their failure to score against Portugal (and the all round lethargy of their performance in normal time). As with many great sides, they saved their best performance for the final. Their movement in the final third was more incisive than in any previous match, and their decision to start the game at a breakneck pace signaled their intent to take their game to new heights.
Xavi had his best game of the tournament. Xavi had just come off his worst season for Barcelona in many a year. Before the final, he had criticized himself for not being 'transcendental enough' in the tournament. All the pre-match talk had been of Spain needing to find a way to stop Pirlo from taking control of the game; in the end, it was Xavi who dominated the battle of the two greatest deep lying playmakers in recent history. His assist for Alba's goal was sublime, as was his all-round play throughout the entire game.
Del Bosque's brave 4-6-0 formation showed its mettle. Ever since Del Bosque unveiled his 4-6-0 formation against Italy in Spain's opening game, many people criticized it for being overtly defensive, with the implication being that playing without a recognized center forward meant Spain was being defensive. Their performance in the final showed that nothing could be further from the truth. Fabregas, Silva, and Iniesta were able to interchange their movement at will, confusing Italy's back four to no end. It was no coincidence that it was these three players who worked together to set up Spain's first goal. To make matters worse for the Italians, the fullbacks Arbeloa and Alba overlapped at will, stretching the Italian defense even further.
Spain's high pressing game took Pirlo out of the game. England made the foolish mistake of giving Pirlo acres of space, while Germany too failed to contain Pirlo, despite Loew setting up his team to do that very thing. The Spanish had no such problems, as their intense pressing game allowed them to disrupt Pirlo's 'radar.' Neutralizing him made Italy far more predictable and restricted their attacking opportunities.
Italy was incredibly unlucky with injuries. I think Achilleas Vortselas unfairly criticizes Prandelli for using a bad substitution strategy. The first substitution was forced on him by injury, while Cassano was always going to come off early because of his lack of match fitness due to the fact he only recently recovered from a stroke he had at the end of 2011. Managers are often criticized for waiting too long to make critical substitutions. At 2-0 down with just over half an hour to play, the decision to take off the ineffective Montolivo for the 'destroyer' Motta made a lot of sense. The plan was for Motta to disrupt Spain's passing game while also making more room for Pirlo. Prandelli could hardly have anticipated that Motta would suffer from a hamstring injury minutes later. How often do you see two players from the same team get injured in a major final? You cannot help but feel sorry for the Italians.
It was one game too far for the Italians. I said to a close friend before the game that I feared that Italy had peaked during their spectacular first half performance against the Germans. Players like De Rossi, Cassano, and Chiellini carried knocks into the tournament or lacked match fitness, and it is a testament to their team spirit that they made it all the way to the final. It is worth remembering that Italy enjoyed a terrific spell of possession in the ten minutes just before the second Spanish goal. Julien Vaché points out that Casillas made some key saves throughout the tournament, which contributed to Spain's success. The two that he made during this ten minutes of Italian pressure were vital to ensuring that the Italians did not equalize. Unfortunately, for the remainder of the match, they looked like a team who had already played their best football.
This Spanish side is peerless. On that night, Spain was magnificent in attack and imperious in defense. But this victory is the continuation of a cycle that began in 2008. They have now gone three successive tournaments without conceding a goal in the knockout phases of a major tournament. They broke the record for margin of victory in a Euro final. They became the first nation to win three successive major tournaments. They have sealed their place as one of the all time greatest international sides.
More questions on football (soccer):
SUBSCRIBE TO & FOLLOW THE MORNING EMAIL
The Morning Email helps you start your workday with everything you need to know: breaking news, entertainment and a dash of fun. Learn more