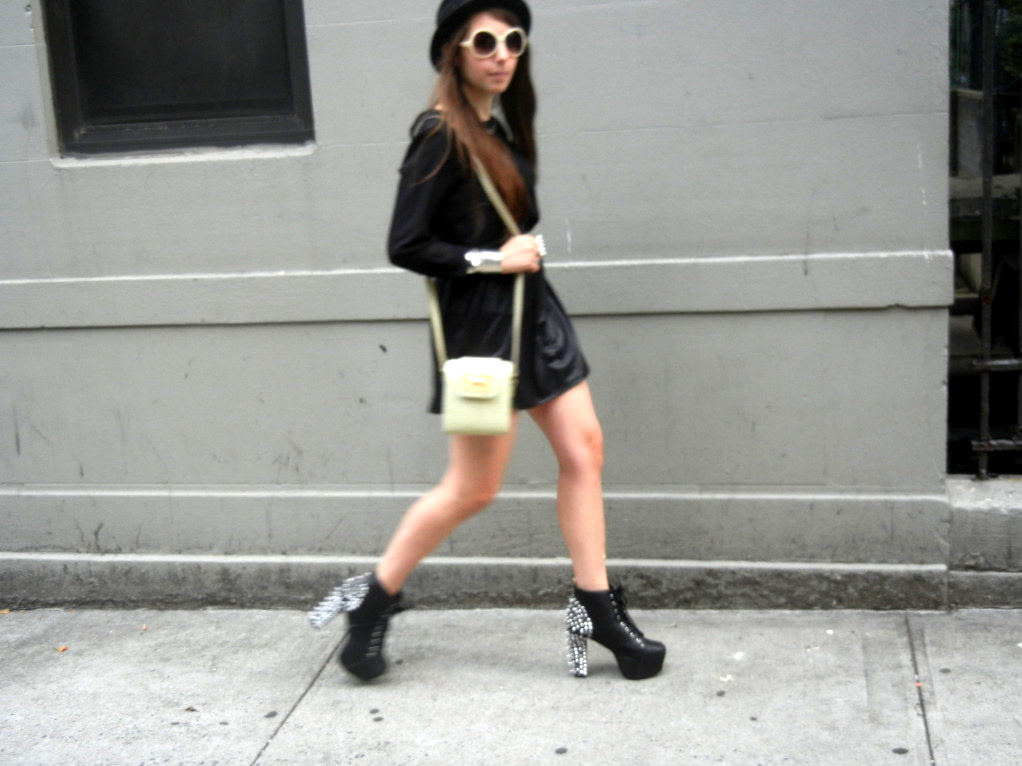 It's been a challenge trying to find the time and place to be able to sit down and begin to write this post, because as you all know the life of a New Yorker or any city slicker means go, go, go.
As I've recently began my studies at LIM College in Manhattan, New York I've delved into the life of a fashion student headfirst... Oh but if only I was falling into piles of Jeffrey Campbell platforms and Rebecca Minkoff handbags...
... In another lifetime maybe.
However, while we're on the subject of Jeffrey Campbell, I'd just like to stress the importance to you all that this brand has in my life. As you can see, my love for Campbell is a bit on the unhealthy side, being that I have the budget of a college freshman.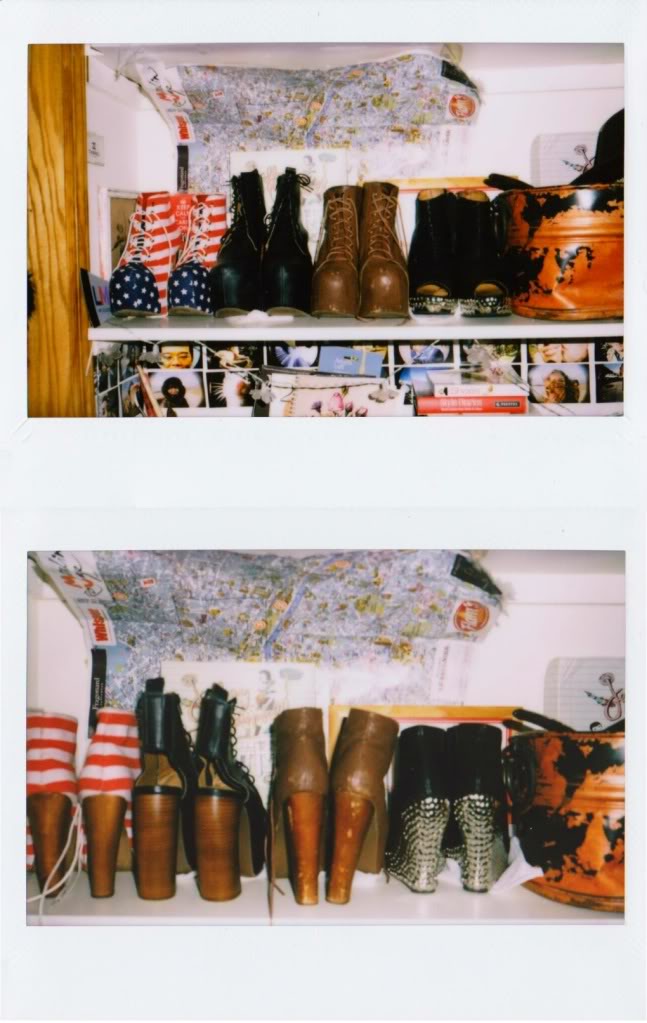 style="float: left; margin:10px">
Yet as a fashion blogger, student and overall enthusiast I've recently been asking my friends as well as other individuals what they consider their staple items for fall 2011. The masses have said long sheer skirts, pleated maxis, oversized cardigans and the works. That's all fine and good, but in my opinion people seem to be forgetting one crucial part of any outfit... shoes! And accessories in general for that matter, as they really do make or break an outfit.
Have a pair of eye-catching shoes, you're set. Have a pair of Jeffrey Campbells in your closet, you're golden.
I've been frequently asked how I manage to go all day in platform heels, running from building to building and class to class. I more or less consider this my own year-round staple and deem it a part of my city girl uniform.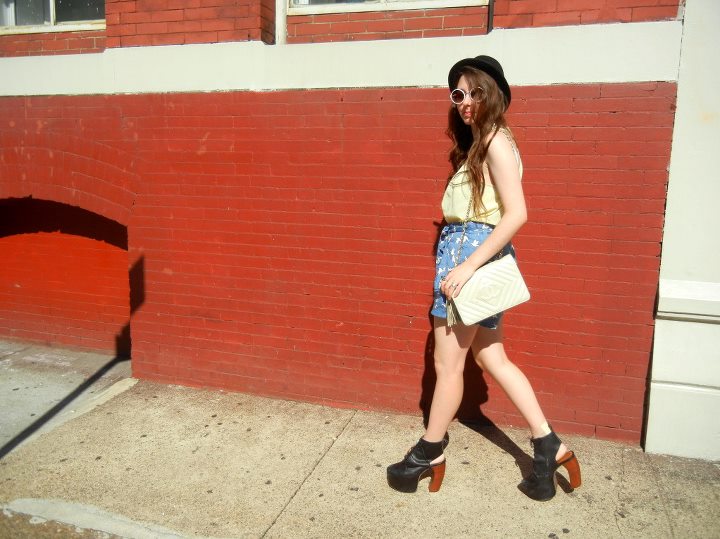 style="float: right; margin:10px">
So I guess you could say this is sort of a tribute to Jeffrey Campbell and his fabulous and groundbreaking designs in footwear. Yet I feel equally indebted to dedicate to all of those fashionistas who tirelessly stomp and strut their way through the hustle and bustle of the city. As much as we say how comfortably these little beauties rest on our feet, it's still an adjustment adding five or so inches!! But rest assured that even a little rain and wind won't stop me from living and loving in my Litas.
SUBSCRIBE TO & FOLLOW THE MORNING EMAIL
The Morning Email helps you start your workday with everything you need to know: breaking news, entertainment and a dash of fun. Learn more