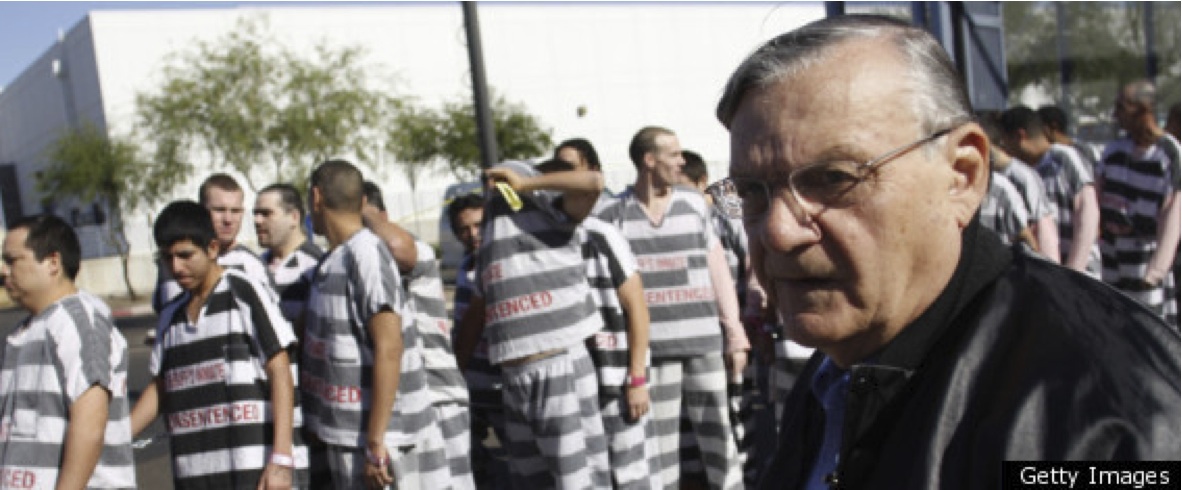 For all those critics that demonstrate in front of my office for three years, calling me every name in the book, I'm going to announce right now... that I'm running again for sheriff, for my sixth four-year term. So maybe they're going to have a bad day, all these critics against me.
As Sheriff of Maricopa County,
Arpaio embodies the anti-illegal immigration movement. He has made inmates wear pink underwear, paraded them in public in shackles, and housed them in tent cities. Now
a scathing report
from the Department of Justice (DOJ) documents Arpaio's unlawful discrimination against Latinos. Yet besides trampling on constitutional, human, and civil rights, Arpaio has neglected other duties of his office and failed to make his community safer. In short, his tenure has not only been bad for undocumented immigrants, it's been bad for Latinos and Arizona as well.
FOLLOW HUFFPOST