A Mom Teaches Her Children the Importance of Food (VIDEO)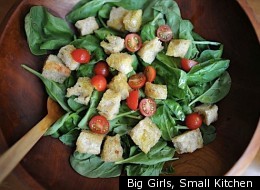 With her husband overseas serving in the military, Sarah Gilbert strives to prepare home-cooked meals on a daily basis. "Being a mom is really connected to feeding your kids," says Gilbert, a stay-at-home working mother. As she learned from her mother growing up, Gilbert endeavors to educate and instill an appreciation for fresh, locally produced food with her three young boys.
Originally posted on Food.Farmer.Earth.
Follow Rebecca Gerendasy on Twitter: www.twitter.com/cookingupastory