Ideas for School Lunches for Young Children (VIDEO)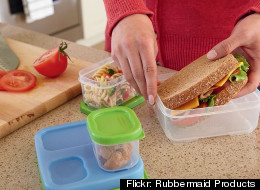 Dr. Betty Izumi -- a child nutritionist, sustainable food systems researcher at Portland State University and mother of young children -- demonstrates three different homemade school lunch ideas that may satisfy both parent and child alike. As Dr. Betty shows in the video, it's not only what is inside the sack lunch that counts, but also how it is put together. In the end, school lunches that are healthy, fresh and fun are the keys to a satisfying lunchtime experience.
Originally posted on Food.Farmer.Earth. For recipes, please visit Cooking Up a Story.
Follow Rebecca Gerendasy on Twitter: www.twitter.com/cookingupastory