The election in San Francisco looks quite similar to other large cities in blue states. Residents boast pride for the Obama | Biden ticket while taking clear stands on local and statewide propositions. In this photo slideshow, we see that San Francisco is not only pro-Obama, it also appears to be anti Prop 8. If passed, the proposition would change the California Constitution to define marriage as a union between a man and woman, thus eliminating rights for same sex couples to marry in the state of California. As for local measures, check out San Francisco's Measure R.
A Look at San Francisco PHOTO ESSAY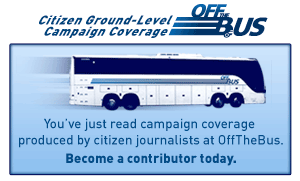 SUBSCRIBE AND FOLLOW
Get top stories and blog posts emailed to me each day. Newsletters may offer personalized content or advertisements.
Learn more